My smile is presently bigger as October ushers in many events and celebrations that simply make me happy. But it's also a bittersweet time of year for me, given that my father suddenly passed away on September 30, 2009. I now am annually flooded with memories of that fateful day just about the same time the leaves turn color. It's a time for mourning as well.
Shortly after dad's death, friends advised me the suffering wouldn't get easier but it could be normalized in a way. Normal? That thought seemed rather counter-cultural. Just think of all the popular phrases centered on pulling ourselves up by the bootstraps and moving on.
My experience, though, seven years later, has been as my friends advised. Grief has become a normal part of my life. It has almost become harder in many ways, not easier. With each new child my siblings or I birth into this world, or a funny thing one of our children do to make us all laugh, or even something fun such as the Chicago Cubs clinching the National League Central Division … these are all events I simply want to share with my father. I can't, and it hurts my heart.
An intrinsic part of heroism is the ability to feel profound pain for the death of another. --- Erasmo Leiva-Merikakis (now Fr. Simeon)
I worked in city management at the time of my dad's death. The day after his funeral, I received a phone call from my workplace questioning when I would return. My colleagues had a right to know, of course, when to expect me back in at city hall. But message received: it was time to get back to work. Decades ago, families wore black for a year after the death of one of its members. If a man became a widower, he wore a black band around his arm for a year. I'm not suggesting we go about grieving with loud lamentations, but the opportunity to openly mourn, I think, makes a statement to the world and shows others just how much you care for that person. It's publicly recognizing that your life now will be deeply impacted by that person's absence.
Blessed are they who mourn, for they will be comforted. --- Matthew 5:1
I occasionally have dreams where I come to learn my dad really isn't dead after all. He shows up, we hug, we celebrate life, and we cry tears of joy. Then I wake up and reality hits. No, Lisa, Dad died on September 30, 2009. The Band-Aid rips off again, and the grief wounds resume bleeding. I've shared before that God tends to break through with me via my dreams, so maybe the pictures of those dreams are a way for God to comfort me, to remind me that indeed, Dad really isn't dead. He lives eternally with Jesus and one day, please God, Dad and I will once again hug, celebrate life, and cry tears of joy.
When Jesus teaches us, "Blessed are they who mourn, for they will be comforted," notice the reward He promises us in the future: they will be comforted. Another translation of this verse reads, "Blessed are they who mourn, for they shall be consoled." The verb console means to be called to someone's side. When I mourn, God enters into my solitude with me. We are reminded as such in Revelations 21:4: "He will wipe every tear from their eyes, and there shall be no more death or mourning, wailing or pain, [for] the old order has passed away."
"Since the prayers of the Rosary come from such excellent sources — from Our Lord Himself, from inspired Scripture, and from the Church — it is not surprising that the Rosary is so dear to our Blessed Mother and so powerful with heaven." --- Fr. William G. Most
[Tweet "Need a prayer partner in time of #grief? Call on the Blessed Mother! By @LisaAnnSchmidt"]
I'm learning that our Blessed Mother is one of the best prayer partners, especially in terms of living with grief and allowing ourselves to be consoled. She knows how to enter into that grief, to co-console alongside the Trinity. Given the Church dedicates October to the Holy Rosary, let me close with a resource hopefully connecting the various thoughts shared here.
Several months ago while praying the Rosary with friends, the beads in one of my friend's hands captured my attention. They were vibrant, large, and beautifully handcrafted. After we finished praying, I asked her about the rosary. My friend also lost her dad suddenly in an accident, and she had saved some flowers from her father's funeral. She sent her flowers to Rosaries from Flowers, a company specializing in handcrafting unique rosaries from dried flowers.
While I was happy for my friend to have such a lovely memento, I was terribly sad I had missed my opportunity. I no longer had any dried flowers from my father's funeral. After mentioning this story to my mom, however, she pleasantly surprised me. She actually had saved a bouquet of flowers from the funeral. Bonus: the bouquet had an extra dose of significance. They were gifted to my mom from a woman who managed a Christian retreat center where my dad had stayed and volunteered over the years.
A few weeks ago, my handcrafted rosary beads arrived in the mail (as seen in the above photo). Admittedly, I haven't fervently prayed the Rosary since receiving it, so I'm thankful to have the reminder of its importance specifically throughout the month of October. The prayers of the Rosary honor Jesus' entire life --- His passion, death, resurrection, and glory. May the beads, in some small way, connect me to my father and continue to facilitate consolation in my life.
Every suffering can be blessed because it hollows out a place in us for God and his comfort, which is infinite joy. --- Peter Kreeft
Copyright 2016 Lisa A. Schmidt
About the Author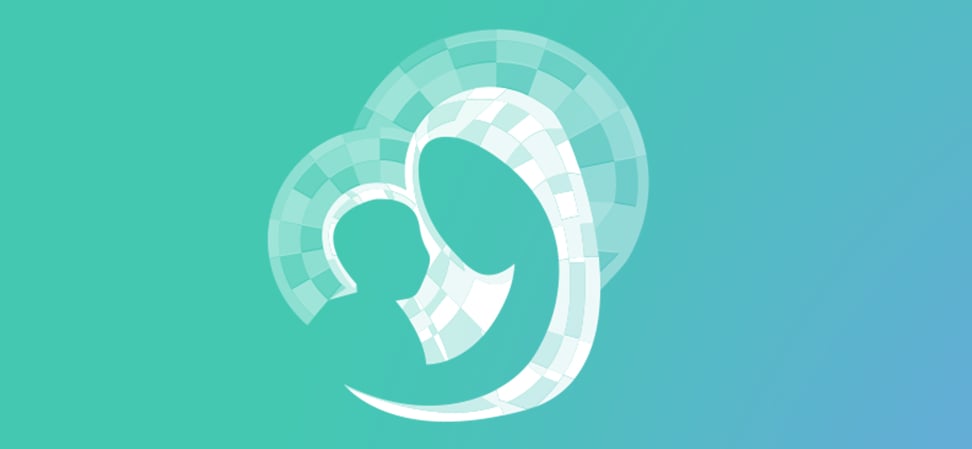 We welcome guest contributors who graciously volunteer their writing for our readers. Please support our guest writers by visiting their sites, purchasing their work, and leaving comments to thank them for sharing their gifts here on CatholicMom.com. To inquire about serving as a guest contributor, contact editor@CatholicMom.com.