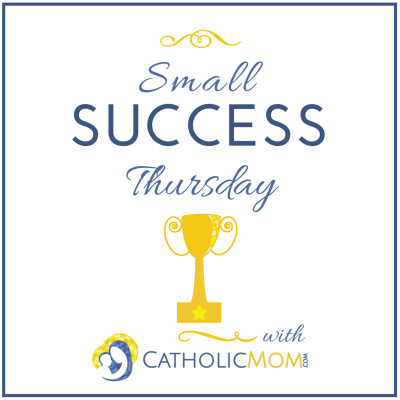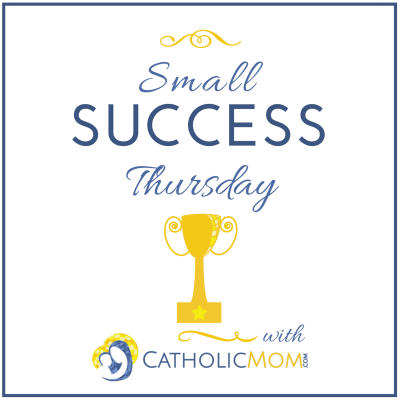 The difference between a big and a small success is perspective. For my five-year-old, if she ties her shoe, it is a triumph. For me, it is ordinary. For my son who struggles with fine motor skills, it would be a miracle. We forget, when what we do becomes what is expected, the reality of the miraculous for others.
My oldest son still at home, runs a 5K a day, minimum. For him, such a small distance is ordinary, boring even. For me, it is a miracle that I found the will and the time, much less did it, and for the nine- and eleven-year-old girls, running 3.1 miles is a triumph. We are preparing for cross country finals for my son, and a 5K for my daughters. I will begin training (albeit too late to be in great shape), so as to accompany them on their run.
In writing, dashing off a blog entree for me is the equivalent of a 5K for my son, no biggie. Writing a book remains a triumph. I'm working these days with students I hope to teach: writing does not require a miracle.
[tweet "The difference between a big and a #smallsuccess is perspective. With @sherryantonetti"]
The reason I bring up this notion of perspective is I felt reminded of it this weekend at Mass, when I watched a young couple take care of their medically fragile one-month-old daughter. It was a moment of perspective. Eight years ago, granted I had more children, but I was that mom, going to Mass, holding my son and spending much of the liturgy managing his needs. Adding my prayers to theirs, I marveled at their poise, and remembered trying to appear poised at Mass. I saw the husband tenderly touch his daughter's head, and remembered my own husband gazing at his son and wondering, "would we have tomorrow?" Now, we wrestled with him as he squirmed in his seat and high-fived his brother and sister when he thought it appropriate. Now we worked to get him to pay attention to the singing and the Mass and were somehow less poised than we were those eight years ago, when we had so much more reason to be undone, trying to be present in the Mass. I gave the Mom a nod at the sign of peace, and she beamed a smile from her pew.
When it came time to receive, we walked by and it was hard not to feel overwhelmed by all the visible crosses, and all the unseen ones in each of the pews. We were all here, coming for God's grace, to be fed on the Eucharist, and to gain a God's eye view to our own struggles, whatever they might be. In the same moment, as I saw another family, one with an older son with Down Syndrome watch us walk our son back to the pew, they knew the struggle we faced now, and seeing their son acting as an usher gave me a glimpse of a possiblity. We were all here to give each other something of God's perspective too.
Small successes this week?
1) Finding time to write. It's not been easy.
2) Making it to CCD. It's in the evening, not a favorite time.
3) Hosting a party for 12 eleven-year-old girls. It was a blast. (Nothing says 11 like Halloween Fashion Show).
4) Down 3 pounds since I started this diet. Starting the exercise part.
5) Gaining a bit of perspective about trying to get all of this done.
Now it's your turn.
[inlinkz_linkup id=667823 mode=1]
Copyright 2016 Sherry Antonetti
About the Author

Sherry Antonetti is a mother of ten children, published author of The Book of Helen and a freelance writer of humor and family life columns. You can read additional pieces from her blog, http://sherryantonettiwrites.blogspot.com.