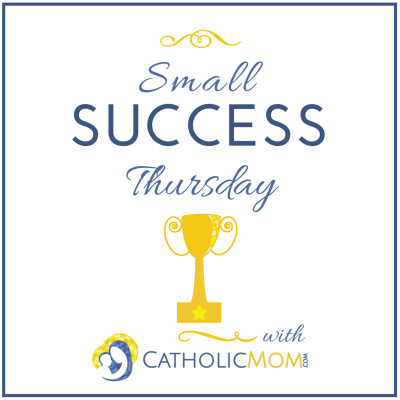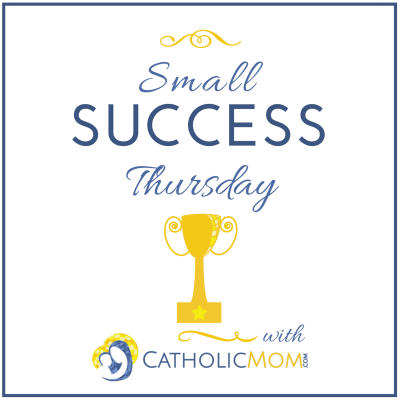 Small Success Thursday began as a way of helping people to count their blessings, because parenting, mothering can be repetitive to the point where it's easy to feel like nothing got done. Whole weeks can be measured in stories read, baths given, diapers changed, beds made and meals.
It continues to be a means of cultivating gratitude, faking it until you make it, when you don't feel like it. Sometimes, writing this piece for once a week is easy, and other times, not. When I hit one of those "not" weeks, I have to remember what I tell my students when they complain as I cajole them for one more paragraph. Writing, like exercise, like any discipline, is an act of the will. Gratitude is an attitude that comes by practicing it until the idea of being otherwise is unthinkable.
So here I sat, looking at my computer, Cubs game in the background. By all rights, I had plenty to share. We'd thrown a party for one of my son's friends. I'd paid the bills, done the laundry, we'd trick-or-treated and I even had a costume this year. We went hiking. I'd lost 3 pounds. But the screen gave me no love. I couldn't think of a way to tell you why you should spend time this Thursday, reflecting on all the moments of joy of the past week you might otherwise forget.
There are tricks to writing this piece, week in and week out. I pray. I write little notes in my calendar as things happen I want to remember during the week. When writer's block hits, I put on my favorite soundtrack (RUDY), and let the French horns and drums push me beyond what I want to do. Start listing great things, Sherry. I could hear the coach in my head.
We went to Mass for All Saints' Day.
We played Hide and Seek and Paul was it and giggled when he would find any of us.
My daughter "got" reading this week --fell in love with a particular book. (A Wrinkle in Time).
I made a doctor's appointment for me.
Work is going pretty well.
Read two books.
Said the rosary.
By the time we got to the student body shouting "Rudy," I'd written that list.
It works. It's stupid, I know, but it works. My heart felt lighter as I listened. It wasn't fake. My heart felt overwhelmed with gratefulness for all that happened in the week, swelling like the french horns with the singing strings in the cresendo at the end. God's grace works the same way. If we seek it, even though part of us really doesn't want to be healed, it will overflow onto us, and eventually, the part that didn't want to be grateful, melts away like a bad dream.
[Tweet "If we seek God's grace, it will overflow onto us. #smallsuccess with @sherryantonetti"]
So I hope your week was filled with small successes. I'm sure it was, all you need to do, is start to discover them. I hope today, you'll join us for Small Success Thursday, and count so many blessings, it overflows.
[inlinkz_linkup id=674418 mode=1]
Copyright 2016 Sherry Antonetti
About the Author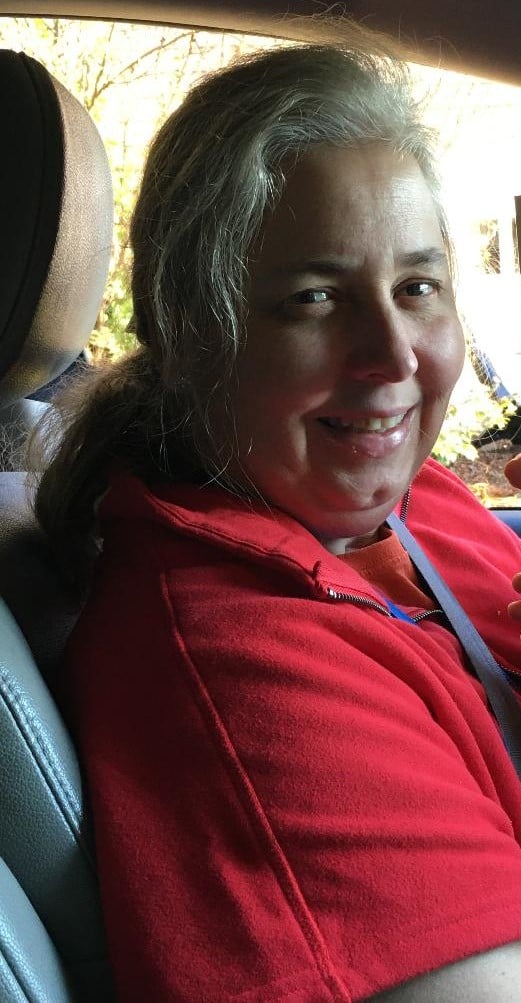 Sherry Antonetti is a Catholic published author, freelance writer and part-time teacher. She lives with her husband and 10 children just outside of Washington, DC, where she's busy editing her upcoming book, A Doctor a Day, to be published by Sophia Institute Press. You can find her other writings linked up at her blog, Chocolate For Your Brain! or on Amazon.