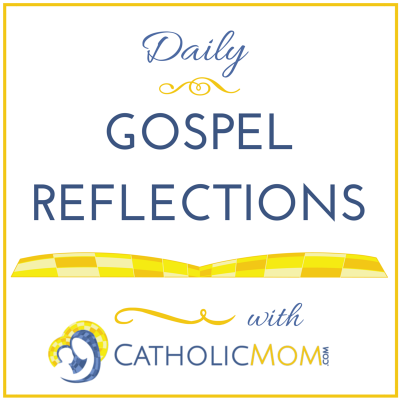 Today's Gospel: Luke 17, 20-25
The Pharisees asked Jesus a question that we've surely pondered about as well: when is the kingdom of God coming? Jesus's response may have been confusing at the time, but his message reminds us that sometimes the answers to our questions are right in front of us. The Pharisees were so focused on the Lord's future coming, they failed to see the Lord's current presence. We can be the same as we often look for glorious miracles or astonishing signs from God, while forgetting that we can easily find Him through the Eucharist - which is available to us every day!
There doesn't have to be a defining moment in your life to see God. We just need to have an open heart to hear Him. Truly knowing God isn't about a single experience in our life, but maintaining a relationship with Jesus on a daily basis. This is a struggle I often find myself fighting with. God is among us, so I just need to stop worrying about what is to come and focus on what is already here.
Ponder:
How many times have we asked God a question, only to later find the answer right in front of our eyes? What troubles and worries do you have that keep you from trusting in Jesus in the present? Have you had a conversation with Jesus today?
Pray:
Jesus, help me seek the truth through a relationship with you and not from spectacles. Allow me to enter into a trust of your daily will for me, and give me the patience necessary to clear me of anxieties and to live for today.
Copyright 2016 Conoon Kim
Conoon Kim is the Co-Founder of Nobis Media, a Catholic digital media company that focuses on better web development for parishes, ministries, and organizations. He has volunteered for his local parish as a Youth Minister and Catechist for over 7 years and continues to serve through Young Adult programs.
About the Author