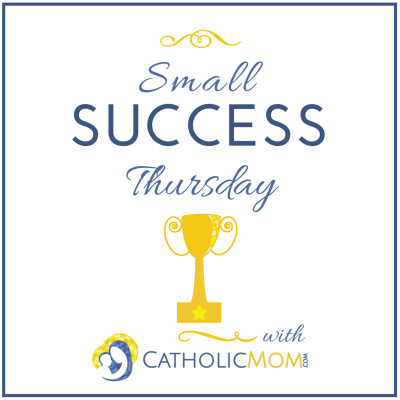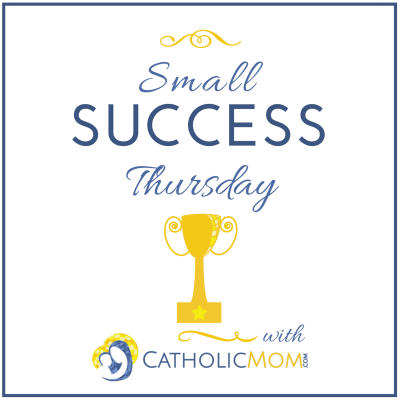 Hello everyone!
It's Thursday and that means it's time to take stock of the past week and all the small successes along the way. This past weekend, we weren't just running, my son ran a 5K competitively for State, and Rita, Regina, Faith and I ran a 5K on Sunday. We went to international night on Saturday, and a movie on Sunday night.
Going into the chapel proved the antithesis to the long list of things we had to do, and all the running around. Adoration provided the stillness I needed to cultivate a grateful spirit in time for Thursday. I needed the reminder only found in the quiet of the chapel, because with all the events of this week, I felt the press of life and a real sadness with the Year of Mercy coming to an end. I've loved this yearlong meditation on Mercy. With Adoration available 24-7, I knew, this peace is always available, this mercy is always for the asking.
[Tweet "Mercy is always available for the asking. #smallsuccess with @sherryantonetti"]
So as we get ready for the Thanksgiving week and all the traveling or preparations we'll need for the holiday, remember this gift of giving Thanks, is a form of prayer, and the real point of all we do. Happy Small Success Thursday.
This past week I got to:
1) run a 5K.
2) have a date night.
3) and make it to adoration.
Hope your week was full of small successes!
[inlinkz_linkup id=674420 mode=1]
Copyright 2016 Sherry Antonetti
About the Author

Sherry Antonetti is a mother of ten children, published author of The Book of Helen and a freelance writer of humor and family life columns. You can read additional pieces from her blog, http://sherryantonettiwrites.blogspot.com.