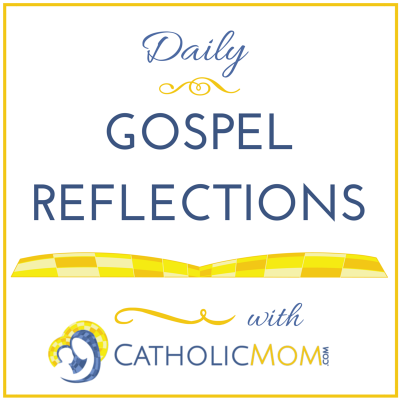 Today's Gospel: Matthew 9, 27-31
Yes, Lord.
We know nothing of the history, lives, or sins of these two blind men. We don't even know how strong their faith really was. All we are told is that they asked for mercy; and when Christ double-checked, they reaffirmed their belief in His healing power.
"Have mercy on us...Yes, Lord." That is all Christ needs from us to extend His healing hand. But how often do we truly ask for mercy? Personally, I'm prone to rebuking God with the attitude of a sarcastic teenager - "Thanks a lot, Lord. Really appreciate how You just threw me into that situation." I find it difficult to say "Lord, I can't do this. I can't juggle all of these commitments, help my friends, and keep up my spiritual life. Help me! Have mercy on me! Heal my brokenness."
Yet when I have reached the end of my rope, and finally stop to ask for mercy, I find that all along, He has been whispering "Do you believe that I can do this? Do you believe? Will you let me help you?" All I really need to do is say "Yes, Lord," and open up my heart. One by one, I take each of my stressors, worries, responsibilities, loves, faults, and temptations and put them in His arms.
Yes, Lord, I do believe. Have mercy on me, Son of David. In your gentleness, touch me and heal me.
Ponder:
What is one aspect of your life that you can ask God's mercy for today? Place it before God, and say "Yes, Lord."
Pray:
Lord, yes is a simple word, and Your mercy is ineffably profound. I beg for Your mercy, and yes, I do believe you can heal my brokenness and blindness.
Copyright 2016 Rebecca Willen
Rebecca is young professional who recently graduated from Christendom College. She is a book addict, Shakespeare fangirl, lover of tradition, amateur writer, proofreader, and yes, a nerd. Through love for the power and beauty of the written word, she hopes someday to work as an editor in Catholic publishing. She writes at Our Hearts are Restless.
About the Author