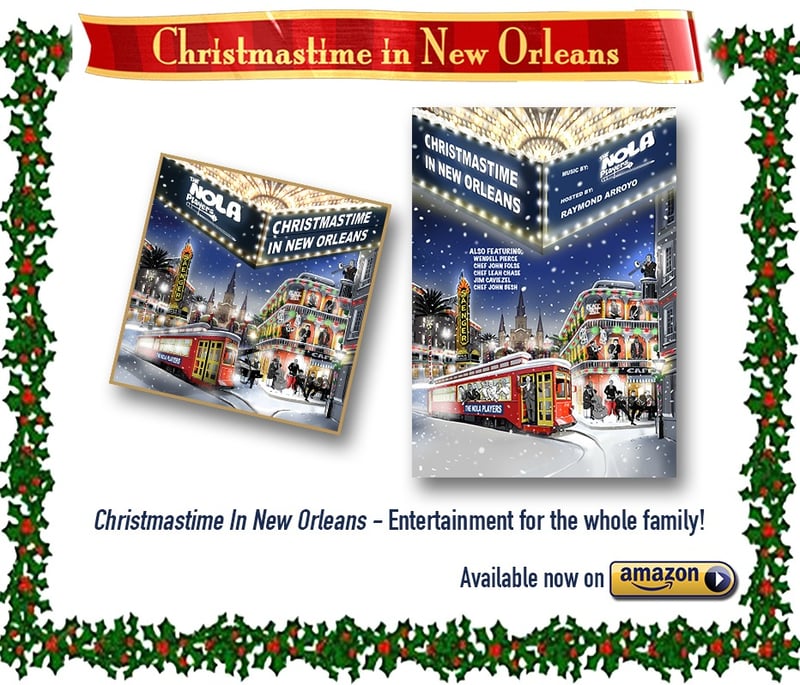 We're pleased to announce a Christmas-music giveaway that will bring the unique sounds of New Orleans to you, no matter where you live. Christmastime in New Orleans is a unique project a few years in the making: a jazz LP that shows the unifying nature of music across communities and cultures and backgrounds. As New Orleans is the birthplace of jazz and also a very Catholic region, it was a natural to be the main character to shine light on in the project. A supergroup of the best jazz musicians in town--all ages/ creeds and backgrounds--came together to create this Christmas LP. A group of actors and chefs and narrator of all different backgrounds put together a public television special. The result is Christmastime in New Orleans, a cultural gumbo for Christmas for the whole family.
CatholicMom.com has NINE prizes to give away:
4 Christmastime in New Orleans DVDs
4 Christmastime in New Orleans CDs
And for one lucky winner, a prize pack containing both the CD and DVD!
[Tweet "Win Christmastime in New Orleans CD/DVD from @AimHigherRec #music #Christmas #giveaway"]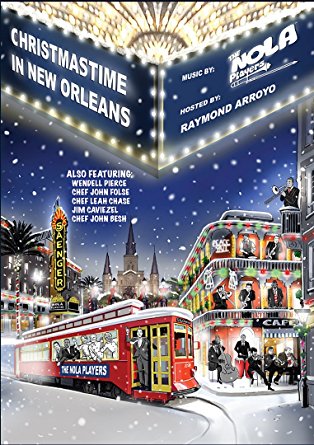 CHRISTMASTIME IN NEW ORLEANS
is a musical, culinary, yuletide celebration from the birthplace of Jazz, which presents New Orleans' booming Catholic culture wrapped in 300 years of tradition. Hosted by EWTN and
New York Times
bestselling author Raymond Arroyo, this broadcast extravaganza offers an exploration into seven cultures blended together to create an enduring brotherhood displaying a unity much needed in our world today. The special features the music of the Big Easy's supergroup, The NOLA Players, who also have a beautiful family Christmas CD companion.
CHRISTMASTIME IN NEW ORLEANS
, the DVD, takes viewers from the Reveillon dinner table of Chef John Folse to the kitchen of award-winning Chef Leah Chase to New Orleans City Park's Christmas light spectacular and back again to Chef John Besh. Actors Wendell Pierce and Jim Caviezel bring their own contagious cheer for the season - proving that whether you are local or just arriving in this gumbo of a city for the first time: all are welcome. Aired nationally on Public Television, and featured on The World Over Live, this DVD contains a special expanded cut version with exclusive features as well as the original Public Television broadcast version. Produced by DP Studios.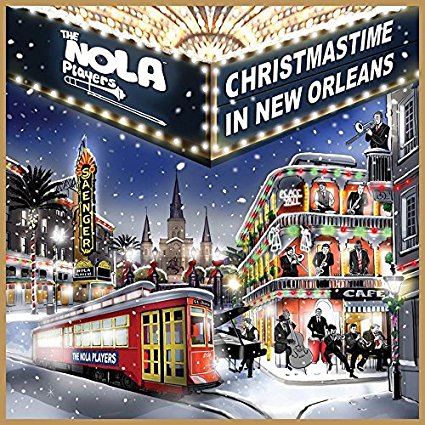 A big band jazz orchestra composed of 18 of New Orleans' finest jazz and classical musicians, The NOLA Players came together to honor their beloved city through this musical Christmas card,
CHRISTMASTIME IN NEW ORLEANS
. The latest offering from AimHigher Recordings/Verve and The NOLA Players' first collaboration, this gorgeous and merry recording contains 14 tracks of brand new original arrangements of holiday favorites and is sure to be a Christmas classic for this season and many to come.
Copyright 2016 Barb Szyszkiewicz, OFS
About the Author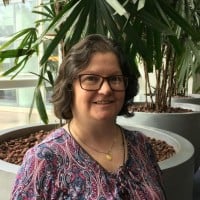 Barb Szyszkiewicz is a wife, mom of 3 young adults, and a Secular Franciscan. She is editor at CatholicMom.com. Barb enjoys writing, cooking, and reading, and is a music minister at her parish and an avid Notre Dame football and basketball fan. Find her blog at FranciscanMom and her family's favorite recipes with nutrition information for diabetics at Cook and Count.