Would you like to get into a better prayer routine in the New Year?
Would you like Facebook to help you grow closer to God?
Then please join the St. Teresa Online Book Club on Facebook as we begin the latest and greatest CatholicMom.com book – The Catholic Mom's Prayer Companion: A Book of Daily Reflections, edited by Lisa Hendey and Sarah Reinhard. In this new book, Lisa and Sarah have gathered together reflections from over 80 CatholicMom.com contributors and put together a daily reflection book for moms, by moms.
[Tweet "Join St. Teresa Online Book Club to discuss @CatholicMomWeb #prayercompanion!"]
With such a diverse collection of writers, The Catholic Mom's Prayer Companion is a refreshing read each morning. You will enjoy getting a different perspective on life and prayer with each reflection. Some days are more serious vignettes on the saints, while others discuss marriage, mothering, or seasonal times of the year. There are even some humorous reflections and parenting stories that will keep you smiling throughout the day. Although these short readings take just five minutes, they'll help you go into your whole day with the right frame of mind through valuable prayer and a focus on your faith.
Each day for the first six weeks of the new year, the contributors to the book will post daily questions, memes and even some facebook live videos to connect with you! As a participant you will be able to comment and discuss the questions with other moms.
How do I participate? It's simple!
Request to join our facebook group here.
If you haven't already- purchase The Catholic Mom's Prayer Companion: A Book of Daily Reflections and invite your friends to join us!! Consider giving the prayer book as a Christmas gift and inviting them to join our online book club.
Check your facebook feed each day after you have read the daily readings from the prayer book and join in the discussion!
We look forward to meeting you at book club!
Copyright 2016 Michele Faehnle
About the Author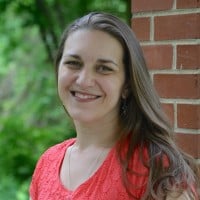 Michele Faehnle is a wife, mother of 4 and a school nurse. In her free time she enjoys volunteering for the church and is the co-chair of the Columbus Catholic Women's Conference. She is also the co-author of The Friendship Project, Divine Mercy For Moms, Our Friend Faustina and Pray Fully; Simple Steps to Becoming a Woman of Prayer. Read more of her work at InspireTheFaith.com.