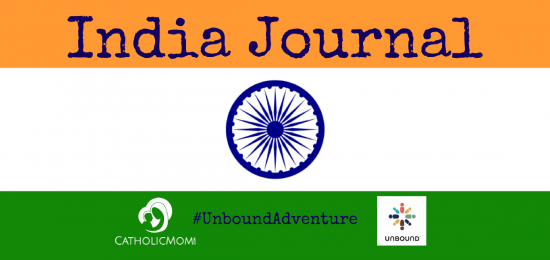 To enjoy all of my India Journal entries and travel with me and Unbound, click here.
Today, I'm happy to share the exciting news of my next opportunity to travel with our wonderful friends at Unbound. Last year, you virtually accompanied me to the Philippines where I had the magnificent blessing of meeting my sponsored child Jackilyn. In just a few short weeks, I will be embarking on another #UnboundAdventure to meet my sponsored elder friend Lourdhumary, and of course I will be bringing you with me.
About Unbound
For the past several years, it's been a true grace for us to partner with our friends at Unbound. Every month here at the site, I encourage you to consider sponsoring a friend through them and Unbound provides a monthly update on their work around the world. My relationship with Unbound evolved from respecting their work to committing ourselves personally to their mission when our family became a sponsor a few years ago. This blossomed in 2016 when my son and his fiancee sponsored a child of their own. This year, we added our second sponsored friend and my love for Unbound multiplied again.
I'll share once again the mission summary of Unbound's work across the world:
Unbound is an international nonprofit founded by lay Catholics grounded in the Gospel call to put the needs of the marginalized and vulnerable first. We build relationships of mutual respect and support that bridge cultural, religious and economic divides. We invite all people of goodwill to join us.

Working side by side with people of diverse faith traditions in 20 countries, we bring people together to challenge poverty in new and innovative ways.

We inspire confidence and offer opportunity and encouragement to children and families living on the margins of society. We create practical and trustworthy means for people to help others and nurture human connections that uplift us all.
It was also not surprising for me to learn that in mid-December, Consumer Reports named Unbound as one of their top five charities for Child Assistance, Protection and Sponsorship. Unbound is committed to good stewardship, consistently achieving top ratings among charity evaluators and maintaining an impressive 92.6% program support.
In my close working relationship with Unbound, I have witnessed not only their organizational commitment to their mission, but also the deep personal love that their team members have for the families they serve. It's a true blessing to know that both Jackilyn and my newly sponsored elder friend Lourdhumary have such amazing opportunities provided by the humble funds we donate through Unbound.
Meeting Lourdhumary
I'm beyond excited about my upcoming meeting with Lourdhumary. Her Unbound subproject is situated in Madurai, which is in the southern part of Tamil Nadu. This will be my first journey to India, so I'm excited to discover its culture and sites. But I'm most excited to meet this amazing woman. To date, our correspondence has helped me to learn that she is an 80 year old who loves visiting with her neighbors and works on the street selling fish.
My sponsored friend lives in very humble circumstances, sleeping on the floor. But as I learned last year from Jackilyn's family in the Philippines, a humble home can be filled with great love! I am nervous about our first meeting, but I know that I will learn so very much from Lourdhumary. Meeting her, exploring her community and learning about the work her Unbound team does to make her life happier and healthier will be so special. The wonder of these Unbound sponsor awareness trips is the opportunity to see firsthand what the tiny sacrifices we make do to bless another person.Unbound opens these trips to the public - you can learn more here about taking a trip to India or one of the other countries they serve. But as I learned on last year's trip, anything we have given to Lourdhumary will doubtless be minimal in comparison to how we will be blessed by her.
Getting Ready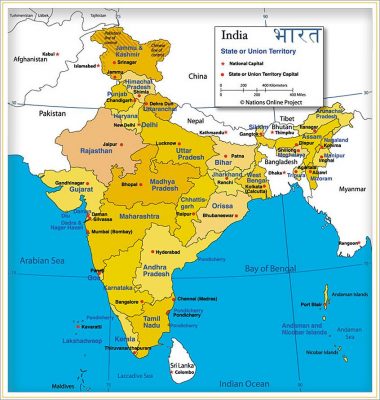 In the weeks ahead as I anticipate my January 17 departure for India, I will be blogging here at the site about my preparations to be good pilgrim. This will include facts I learn about India, its history, current climate and culture. But if you can teach me anything, I'd love to hear from you! As with last year's trip, one of the greatest blessings of this adventure will be the opportunity to bring you along in my heart. I also encourage you, if you are financially able, to consider becoming an Unbound sponsor in this New Year. I believe you will learn, as I have, that sponsorship will radically unite you with Christ's continual gospel call to love.
Be sure to watch here on the blog for my India Journal entries and follow me on Facebook, Twitter and Instagram to experience the fun. I'll be using the hashtag #UnboundAdventure while on the trip. If you have tips for me, questions about this mission or Unbound or simply want to come along on the adventure, be sure to drop me a comment, tweet or message!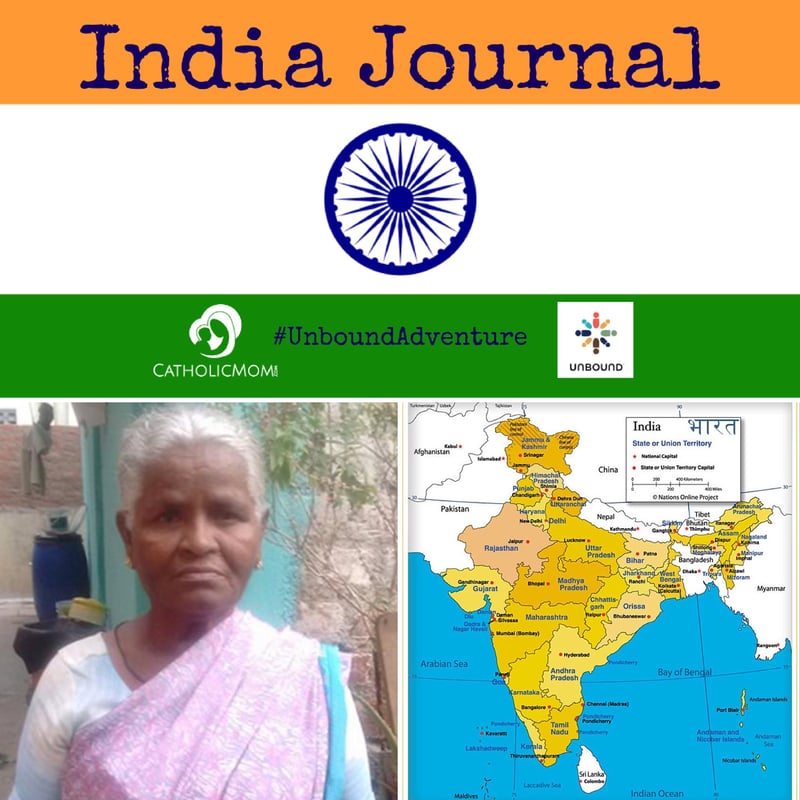 My patron saints for this journey will be the patrons of India: St. Thomas--called "Apostle of India"--who built India's first church, St. Francis Xavier, Jesuit missionary to India, and our Blessed Mother in her titles of Our Lady of the Assumption, Our Lady of Bandel and Our Lady of Bandra. Please join me in praying for Our Lady's intercession in the work of Unbound and for the wisdom and example of Saints Thomas and Francis in understanding how the Good News of Christ's gospel calls me to be a servant in our world.
For More Information:
Copyright 2016 Lisa M. Hendey
About the Author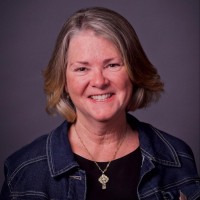 Lisa M. Hendey is the founder of CatholicMom.com, a bestselling author and an international speaker. A frequent radio and television guest, Hendey travels internationally giving workshops on faith, family, and communications. Visit Lisa at LisaHendey.com or on social media @LisaHendey for information on her speaking schedule or to invite her to visit your group, parish, school or organization. Visit Lisa's author page on Amazon.com.