I'm going to be perfectly honest with you here. I wasn't sure if I should write this blog post. My plan had been to write it over the weekend, but continuing struggles with my return from India left my brain too weak to properly formulate my thoughts.
In truth, I am still feeling the aftereffects of my trip. But the moment I glanced at today's liturgical calendar, I knew that I would need to muster whatever energy I could to write something--anything--about the new Martin Scorsese film SILENCE. Why the rush? Today, we remember in prayer the lives of the Martyrs of Nagasaki.
In case you have not yet heard about SILENCE, based upon the novel by Shusaku Endo, here is a brief synopsis and the film's trailer:
SYNOPSIS
Martin Scorsese's SILENCE tells the story of two Christian missionaries (Andrew Garfield and Adam Driver) who face the ultimate test of faith when they travel to Japan in search of their missing mentor (Liam Neeson) — at a time when Christianity was outlawed and their presence forbidden.
https://youtu.be/IqrgxZLd_gE
SILENCE is not an easy film to watch. But I believe that it is an important film, one that should have been made and one that provokes deep thinking and expansive conversation. Reviews from trusted Catholic sources have been mixed in their reception. Steven Greydanus called it one of his top films of 2016. Bishop Barron's look at it is more complex and brings up more questions. My friend Kate O'Hare offers her take on why she won't see it here. The reviews to me indicate a lack of consensus and perhaps reflect how personal this film will be for each of us.
As for me, I will say that this is probably one of the most personally impactful movies that I have seen in the past few years. I want to share a bit with you about the night I prescreened the film before its release. Since my younger, college-age son and fellow film buff was home, he accompanied me to the studio for the screening. We sat side-by-side watching the same 161 minute film but emerged with very different perspectives on what we had seen.
The two of us spent the next hour sitting in the darkened parking lot, each hashing out our "takes" on what we'd witnessed and in the end agreeing to disagree. We both loved the film, but for very different reasons. We had quite different attitudes about what we perceived had really happened in the end to the main character. Our conversation, which had started as a dissecting of the film, ended up leading us into a thought-provoking dialogue about faith, "religion vs spirituality", and finally our own personal relationships with God, with our Church and with the world around us.
So moved was I by the film that I immediately acquired the Audible version of Endo's novel. I've listened to it three times--all the way to India and back--and am still working out my emotions in my mind.
https://youtu.be/zxZwjpTqE7U
Why Today?
So why talk about the film today? While Endo's novel and Scorsese's film are historical fiction, today we memorialize twenty-six Franciscan and Jesuit missionaries and Japanese converts who crucified together, dying for their faith. In his 1981 visit to Nagasaki, Pope Saint John Paul II said:
Christians died in Nagasaki, but the Church in Nagasaki did not die. She had to go underground, and the Christian message was passed from parents to Children until the Church came back into the open. Rooted in this Martyrs' Hill, the Church in Nagasaki would grow and bloom, to become an example of faith and fidelity for Christians everywhere, an expression of hope founded in the Risen Christ. Today, I come to this place as a pilgrim to give thanks to God for the lives and the death of the Martyrs of Nagasaki – for the twenty-six and all the others that followed them – including the newly beatified heroes of Christ's grace. I thank God for the lives of all those, wherever they may be, who suffer for their faith in God, for their allegiance to Christ the Savior, for their fidelity to the Church. Every age – the past, the present and the future – produces, for the edification of all, shining examples of the power that is in Jesus Christ.
I believe films like SILENCE are important because they spur us to thought, introspection, conversation and prayer. I'll share that on many occasions since encountering this film and novel, I have prayed intently about my own faith, questioning what I might have done if I were faced with the choice that Father Rodrigues, so compellingly portrayed by Andrew Garfield, had to make.
[Tweet "Lisa Hendey shares the big questions that #SilenceMovie raised in her heart"]
It's one thing to profess belief in an environment where religious liberty is respected and prized.
But would I have the courage to choose Christ if my life were on the line?
How do I "hear" Christ's voice in the silence of my life?
Do I truly appreciate the fact that I can freely worship God?
Am I doing everything in my power to share my love of God with others?
And what would I do if my profession of faith meant others would suffer the ultimate price?
I won't share my myriad answers to those questions here, but I can share that I've prayed quite frequently since seeing SILENCE (and listening to it) for the courage to stand up for what I believe, but also (perhaps especially) for those many brave souls living around the world who face grave persecution for living as followers of Christ.
SILENCE is a hard film to watch. Viewers should know that it earns its R rating for violent content. And while that violence is most definitely at the service of the story being told and never gratuitous, it is horrific.
But on this day, when we remember and pray through the intercession of twenty-six saints who lived this horror, talking about the lessons I learned in watching this film feels right.
So I will only tell you to watch this film if you feel so called because it will most definitely invite you into deep reflection and prayer. I don't regret having seen it. In fact, I will most likely see it again before it leaves theaters. I won't blame you if you choose not to see it for some reason. But if you have seen the film or read Endo's novel, I would love to hear from you in the combox.
I do ask that today you join me in prayer for the Martyrs of Nagasaki. May their souls, and the souls of all the faithful departed, through the mercy of God, rest in peace.
Learn more about SILENCE at SilenceMovie.com
Copyright 2016 Lisa M. Hendey
About the Author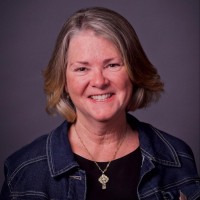 Lisa M. Hendey is the founder of CatholicMom.com, a bestselling author and an international speaker. A frequent radio and television guest, Hendey travels internationally giving workshops on faith, family, and communications. Visit Lisa at LisaHendey.com or on social media @LisaHendey for information on her speaking schedule or to invite her to visit your group, parish, school or organization. Visit Lisa's author page on Amazon.com.