[tweet "A meditation on the crazy love God has for us. Poetry by @nun2nine"]
From before time
To the fullness of time
The Word existed
In complete happiness,
Total peace,
Love Itself.
Time began;
Man created,
Masterpiece,
In His own image
And likeness,
Given dominion.
Man failed Him,
Doubted Him,
Turned away from Love.
Sin entered,
Bringing suffering
And death.
Omnipotence knew
Man's plight.
The All-Loving desired
Experience.
Watching, guiding
Wasn't enough.
Word became Flesh
And entered in,
Lying in straw,
Traveling far,
Learning to walk,
Skinned knee needed kissing.
Human discomforts:
Hunger,
Exhaustion,
Muscle aches,
Broken heart,
He now felt.
God with emotion,
Anger,
Frustration,
Humiliation,
Rejection.
Physical pain:
Scourging,
Crowning,
Spitting,
Carrying,
Nailing,
Piercing His Heart.
Now he knows;
He really knows.
He's been there,
Done that.
Why? It's
Crazy Love.
Copyright 2017 Kelly Guest
About the Author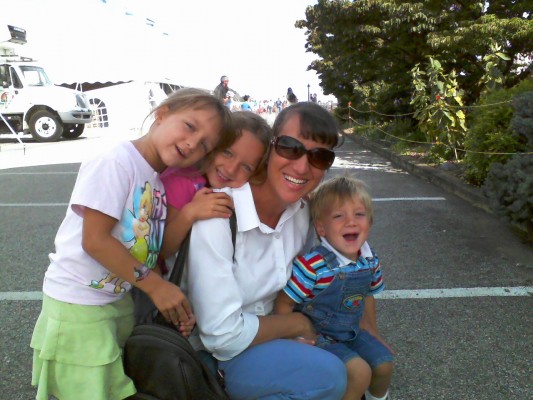 God has given Kelly lots of wonderful opportunities to follow Him. She was a Dominican Sister of St. Cecilia in Nashville, an education coordinator for a Catholic Charities' program for pregnant teens, a middle school teacher, a director of religious education and is now a youth minister. Her most challenging and rewarding calling, though, is wife and mother of ten children. What she has learned, she blogs at CatholicMom.com.