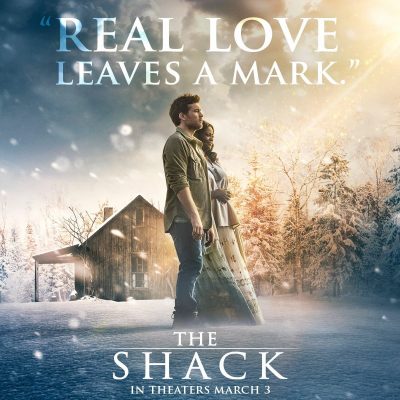 After a recent preview screening of THE SHACK, opening wide in theaters today, I was both mesmerized and confused. Mesmerized, because of the quality of the acting and production value in the film, and confused because of the many negative comments that I had heard about this project. I need to share up front that I have not read William P. Young's bestselling book. So I walked into the screening room that day with no preconceived notions, simply ready to enjoy a movie. I emerged a few hours later very moved by what I'd seen. Do I think THE SHACK is theology? No. Did it lead me to a prayerful contemplation of the healing nature of God's redemptive love for each of us? Absolutely, yes.
To reconcile my perceptions with the concerns I've been hearing around me, I turned to a trusted friend who is both a priest of the Congregation of Holy Cross and a movie and media expert. Fr. David Guffey, C.S.C. is the National Director of Family Theater Productions in Hollywood and one of the most helpful people I know when it comes to understanding our faith through the prism of cultural references. There is a line in our conversation below where Father describes THE SHACK in comparison to the ceiling of the Sistine Chapel - please pay attention to that remark, because for me it "hits the nail on the head" with respect to this movie. What I loved most about THE SHACK was the way that it lead me again to turn to the arms of my loving Father in heaven and to remember the constancy of the healing available to me every moment of every day.
https://youtu.be/Ouc9W0GRlQw
For a few additional insights on THE SHACK from Catholic reviewers, check out Steven Greydanus and Sister Rose Pacatte. The USCCB has called the PG13 film an AII, acceptable for adults and adolescents. I was particularly moved by brilliant portrayals by Sam Worthington and Octavia Spencer and was entranced by the film's lighting, score and cinematography.
The first weekend of Lent is a perfect time for us to contemplate the messages of redemptive love and reconciliation underscored in THE SHACK. The film is definitely one that teens will enjoy, and likely one that will serve as fodder for important conversations, so plan for a coffee date or ice cream after you see it! I hope you enjoy my conversation with Father Guffey and that you'll share your thoughts in the comments below. Learn more about THE SHACK here.
Q: What are your overall impressions of the new film THE SHACK?
The film offers a compelling and thought provoking vision of how the living God, Father, Son and Holy Spirit works in the lives of humans. I was moved by the powerful message that God is present and God loves us, even in the times when we feel most despondent and separated from God. There were many tears in the eyes of people in the theater where I saw the film. There were certainly sad moments, but most of the tears came from a sense of wonder and joy.
Q: As we know, this film was based upon a fictional novel which portrays a strong message about the importance of forgiveness and reconciliation. How are these themes addressed in the film in a way that even more vibrantly brings the need for forgiveness to life?
The Shack tells the story of Mack who tragically loses a daughter. He is left filled with loss, regret, guilt and anger. When a person is in this state, it is the hardest time to perceive the presence of God. The hardest time to believe in a resurrection is when you are hanging on the cross. Mack carries his crosses less than gracefully until he is offered a vision of God. This encounter does not conform to his preconceived notions and perhaps not to those of many in the audience. Nonetheless, this experience helps Mac discover the possibility for healing, redemption and love. It reminds us that when our faith in God is challenged by events, it not time to abandon God, but to make sure we really know God and how to seek God in our lives.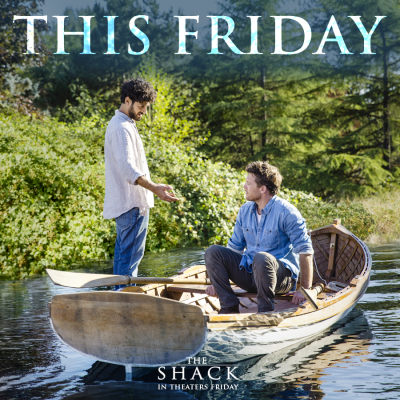 Q: As a filmmaker, what is your assessment of the production quality and acting in this project? What did you love? What would you have done differently?
The casting was brilliant and the performances powerfully evocative. Sam Worthington delivers a strong performance as Mack. I want to avoid spoilers, but some might be surprised at first to see which character Octavia Spenser portrays and yet once into the film, it makes perfect artistic sense.
Q: Is there any reason for Catholics to be concerned with the spiritual teachings in THE SHACK?
The film is not a religious teaching on the doctrine of Trinity, anymore than the ceiling of the Sistine Chapel is a study of physical appearance of God. Each of these use artistic license to point to great truths of faith. Film is an art form and as art, evokes the imagination to discover mystery of life and the workings of God's grace within it. I would not use this film to talk about Trinity, but instead as an opening to discuss the many ways that God is close to us and the ways that God actively tries to be part of our lives in the best of times and especially in the hardest of times.
Q: How can families incorporate a viewing of this film with important conversations on faith as we lead up to Lent and Easter?
I would encourage you to see this film with someone you can talk about it with afterwards. You will want to. It would be a great family movie night film the weekend of March 3, 2017.
After watching the film, invite family members to talk about the times in their life when they feel closest to God. Is it in nature or in a church or at a family gathering? How do we recognize the hand of God at work I the people around us and the events of our lives? Second, and perhaps more difficult, I would encourage a conversation on how the Phillips family coped with loss and grief. Note the ways they turned away from each other and the ways they tried to turn toward each other. Note how much healing came when the Mack and his daughter could come together in their respective regret and so help each other move toward forgiveness.
Q: Are there any additional thoughts or comments you might like to share on THE SHACK?
God is alive in your life and mine. The story of Mack in the movie, The Shack, invites us to look for the divine.
Learn more about THE SHACK here.
Copyright 2017 Lisa M. Hendey
About the Author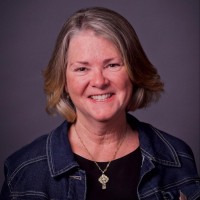 Lisa M. Hendey is the founder of CatholicMom.com, a bestselling author and an international speaker. A frequent radio and television guest, Hendey travels internationally giving workshops on faith, family, and communications. Visit Lisa at LisaHendey.com or on social media @LisaHendey for information on her speaking schedule or to invite her to visit your group, parish, school or organization. Visit Lisa's author page on Amazon.com.