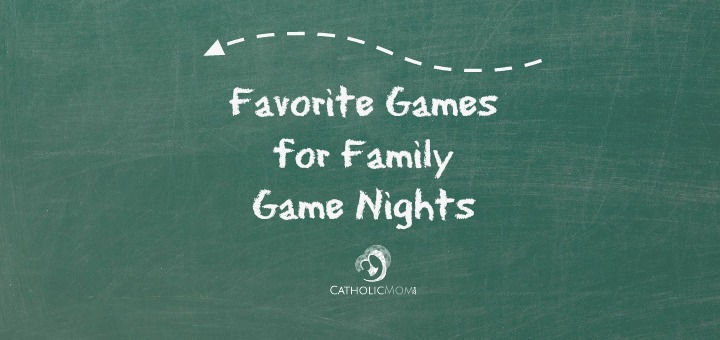 Sometimes (read: more often than I'd like to admit), I am a bit of a snob. This is true for food, books, and sometimes even games. Why would I ever want to play a real-time cooperative game about defusing bombs? I don't care that it only takes 10 minutes to play. I have all these better games I can spend my time playing. More often than not, I am proven wrong in my snobbery, and this is one of those times. FUSE is a cooperative game for 1 to 5 players, ages 10+. It takes only ten minutes to play and retails for $30.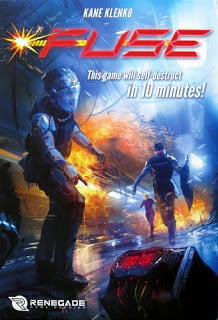 Review
FUSE is an intense 10-minute game that leaves your heart pumping and pulse racing when it is all said and done. However, after you have recovered from the bitter taste of defeat or reveled in your close win, you'll want to immediately play again. I certainly didn't go into this game thinking that a deck of cards and a bag of dice would have much theme to it, but when that clock is ticking down, and you have to return some unsuccessful dice to the bag, you really feel like the bombs are going to detonate, and your spaceship is going to explode! What really makes this game even better is the free app that not only is a timer, but also adds a bit of snark. I learned a valuable lesson about judging a game without playing it, and I can't wait for the sequel Flatline!
Learn more about how to set up and play the game.
[tweet "2 dice games that are quick to play: big fun in a small package! @StuartsStudy reviews."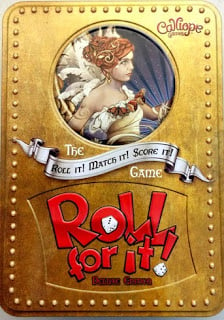 The second game I am going to tell you about plays quickly, is family friendly, and doesn't take up a lot of space on the table or on your shelf. The game is called Roll For It: Deluxe Edition. It plays 2-8 players, ages 8+. It takes about 20 minutes to play and retails for $38, but can be found much cheaper on Amazon.
Review
Roll For It: Deluxe Edition is a tiny game that doesn't skimp on presentation. The box is a nice metal tin with a flocked interior, so that you can use it for both storage and a dice tray. The dice are tiny in nature but of high quality and rich, bold colors. Unfortunately, the cards themselves are a little thin for my liking (Sleeves are your friends!), but I like that they contain recognizable Calliope Games characters. The game itself is a very simple to learn dice-management/press-your-luck game. How you assign your dice and to what cards will make or break you in this game. A lot of people will focus heavily on the big point cards, but don't neglect the small ones, as they can add up quickly. Also, do not be afraid to abandon a card, even if you are only one or two dice away from it. Sometimes, it's better to just start over and go for an easier/lower valued card, than to keep chasing that elusive six of a kind. I really enjoyed the fact that I could play this with my son (who is almost 4), and he could easily pick it up. Best of all, it can play up to eight people and won't take up much space if you want to play it on the go.
Learn more about how to set up and play the game.
Copyright 2017 Stuart Dunn
About the Author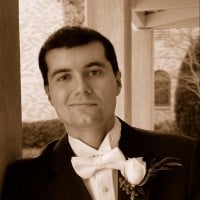 Stuart Dunn was born and raised in Mobile, AL and received a Bachelor of Arts in Psychology and a Master of Business Administration from the University of South Alabama. Stuart reviews all things Catholic including adult books, children's books, Bible Study series, Catholic Courses, CDs, and DVDs in addition to board games at his blog Stuart's Study at StuartsStudy.blogspot.com.