I have spent nearly the last 3 years as a single mom. It's been really hard. There is uncertainty and loneliness. You bear the struggles of family life alone. You juggle the schedule alone. You do the homework alone. You do the chores alone. You wouldn't choose to do it this way, but sometimes you have to. Finances are tight. You make tough choices alone, all while making the most of the simple pleasures in life. If a child is sick, or the car breaks down, the wheels of life keep turning and there is no backup.
Now that I have been granted an annulment I'll be marrying my longtime friend of 22 years. He happens to be in the military and I am getting a brand-new perspective on all the challenges that military families face. I am just touching the tip of the iceberg here, but I see some similarities to single motherhood and some unique challenges that are specific to the stress of military life. I found that facing upcoming deployments and the uncertainty of military life is a shared experience among most military families. The spouses left behind are left to figure things out on their own. They rarely know very far in advance where they will be going or any exact dates. It's hard to plan on anything. Then they must drop everything, and adjust to the new set of circumstances the military will drop them into. They leave family. They leave friends. They leave jobs. They leave their home church. Then after they do all that, and are relocated, their service member deploys, leaving them alone in a new situation. Now that they are on their own, they will also be celebrating births alone, anniversaries and birthdays and holidays ALONE. Yet these resilient spouses must find a way not only to survive but to THRIVE! These are the most amazing spouses. They do all this in the name of love for their spouse, and in service of their country.
[tweet "Coping strategies shared by single moms and military wives."]
In preparing for my new role as a military spouse, I have joined a few military community groups online, Military Wife and Mom. I have made a few friends and acquaintances, and I listen as they pour out their concerns and experiences. In addition I will be participating in a course that is being developed for military families going through deployments to strengthen marriages before, during and after those deployments.
One of my new online friends is a military newlywed, Emily. Emily just started a blog,
The Land I Will Show You
, as part of her way of coping and sharing her journey. Below are some excerpts from her recent entry.
"My "job" as an army wife is so beyond my natural skill set.

I am so unqualified to send my husband, the person I love more than anything, off to war, to spend a majority of my nights alone and lonely.

I am so unqualified to daily carry the weight of crippling worry for my husbands safety.

I am so unqualified to muster up enough strength to spend hours on the phone calming my overwhelmed husband who is struggling with the things he has seen and experienced. Only to hang up the phone and burst into tears because holding them back took my whole being.

I carry with me always a quote from one of my college professors, "God does not call the qualified, He qualifies the called."

He qualifies us for His calling on our lives. God has placed this calling on my life. He has been qualifying me all along to fulfill this calling. The amount of time I have spent in prayer, the amounts of time I have spent alone in solitude have equipped me for this.

This choice meant learning how to turn loneliness into blessed solitude, tears into prayers, and anxiety into trust. It meant choosing joy over fears.
. . . The denial that they are leaving again, (on deployment).

The "see ya later day" finally arrives (and is the worst pain imaginable).

Realizing that he will miss holidays, birthdays, anniversaries etc…

Struggling for the first month to get through normal life…

Reading the spouse documents and deciphering through all the acronyms…

When it's been a rough day and you just want your man…

Showing up to big events alone…" (from Unqualified by Emily Geiseking)
I asked to interview Emily, as her story was echoing the stories of so many that I have encountered in our online military community.
M: How many deployments have you been through? How long were they ?
E: We have gone through one four-month deployment together. We also have done 8 months of specialty training apart with no communication other than 3 ten-minute phone calls and 204 letters. He is scheduled for 3 upcoming deployments the next 3 years.
M: What were the biggest struggles you faced while he was deployed ?
E: The biggest struggles I faced during deployment were loneliness, anxiety and lack of motivation. I had so many days that felt like years and it became so discouraging to feel like each moment dragged on and on and on. I worried about him constantly. Because he is constantly in the line of fire, we would have weeks with little to no communication. It was scary going to bed at night not knowing he is okay. Going home to an empty house every night was something I struggled with daily. Over time, I learned how to enjoy the silence and instead of having it be lonely, I learned to enjoy and cope in solitude. One of the other struggles I continually wrestle with is handling other people's questions and comments with ease and grace. So often I wanted to burst when once again, another people told me "it's not that bad" or compared a deployment to a business or fishing trip! I constantly reminded myself that I cannot expect everyone to "get it" and that military life is impossible to "get" without walking in its shoes.
M: Yes, it's hard to "get it" until you have experienced military life for yourself. I am 47 and had no idea what this would be like. I knew it would be hard, and so I just avoided it until now. What emotions surfaced before he deployed?
E: The time right before deployment was one of the hardest times we have faced. So many emotions. He was whisked away into distance mode and I wanted to cling on to every second I had of having him still home with me. This created such a struggle and he started to shut down and I was begging him to stay just a little longer. I was scared of losing him to deployment and scared of how I was going to survive without him.
M: What emotions surfaced as he was gone the first couple months ? Walk me through the journey.
E: I really believe there are stages in the deployment emotions. A few months before he leaves, I was in denial. My whole being wanted to deny the fact that he was even leaving. A few weeks before he left we were in preparation mode. He was preparing mentally, physically, emotionally and so was I. We just did these things in different ways and it was a lot of navigating loving each other through these. A few days before he left it turned into fear of what it was going to be like with him gone, and how I was going to cope. After he left I went through a season of depression. I could hardly get up each morning. The weight of the days ahead crippled me. About a month in, I mustered up some motivation and started trying to accomplish my goals for when he was gone. I went to the gym, found a new church, redid rooms of our home, fellow-shipped with friends and spent time with the Lord. A month before his return, started the excitement phase. Getting everything perfect and ready for his return along with preparing myself for homecoming consumed all my time and the last month flew by.
M: I had a very similar experience. Fear and worry about how I would handle the deployment, and then struggling to make sure I didn't fall into depression. Writing letters, going to the gym, going to Mass, and preparing for the homecoming. What did you find yourself doing at first to overcome any negative feelings ?
E: Everyone copes differently. I've always wished that my natural coping vice was throwing myself all in at the gym, or completing project goals, or burying myself in Gods word. That is just not natural for me. At first my natural coping mechanisms were spending my days curled up in my bed, pouring myself into Netflix series one after another and a giant bag of Hershey kisses. I wanted to "watch and sleep away" deployment. I wanted the time to just fly by. I didn't want to deal with it.
M: Yes I found myself wanting to go to sleep at 5pm every night. I couldn't because I had kids to take care of until they went to bed at 8:30 PM. Did you change your mode as time went on?
E: As time went on, I realized that my natural coping was making things worse. I was making myself crazy and I knew something had to change. It started one day when I drove by a local gym. I walked inside and signed up. It was the best thing I could have done for myself. Getting up to go to the gym became something to work for everyday and a reason to get up and get going. I then started pouring myself into healthy living and with that came motivation for my other goals. I think making a "deployment checklist" for myself was one of the best things I did. It helped me focus on what I wanted to accomplish in myself while my husband was accomplishing his goals. It was something to work for daily. It consisted of all kinds of things. Big things and little things. Redoing our bedroom, to reading 20 books. I learned how to wait, and more importantly how to wait well.
M: Any other big worries or anxieties that come with military life?
E: My biggest fears and anxieties revolve around being scared of the unknown. With military life, we are constantly in the mode of living in the unknown. Just like us all, I want to know what's coming next. I want to know what's next whether that's in a few hours or in a few years. The military will forever keep me on my toes and keep me relying on God 100% for my future. I can't plan even what time my husband will be home for dinner, let alone plan for a year from now.
M: Thank you, Emily, for sharing your sentiments, and best wishes to you and your husband for safety, peace and happiness in your married life together. You are on the right track, leaning on God, and others for support, while doing what you can to improve your mind, health, and connection to others and God.
Copyright 2017 Marya Jauregui
About the Author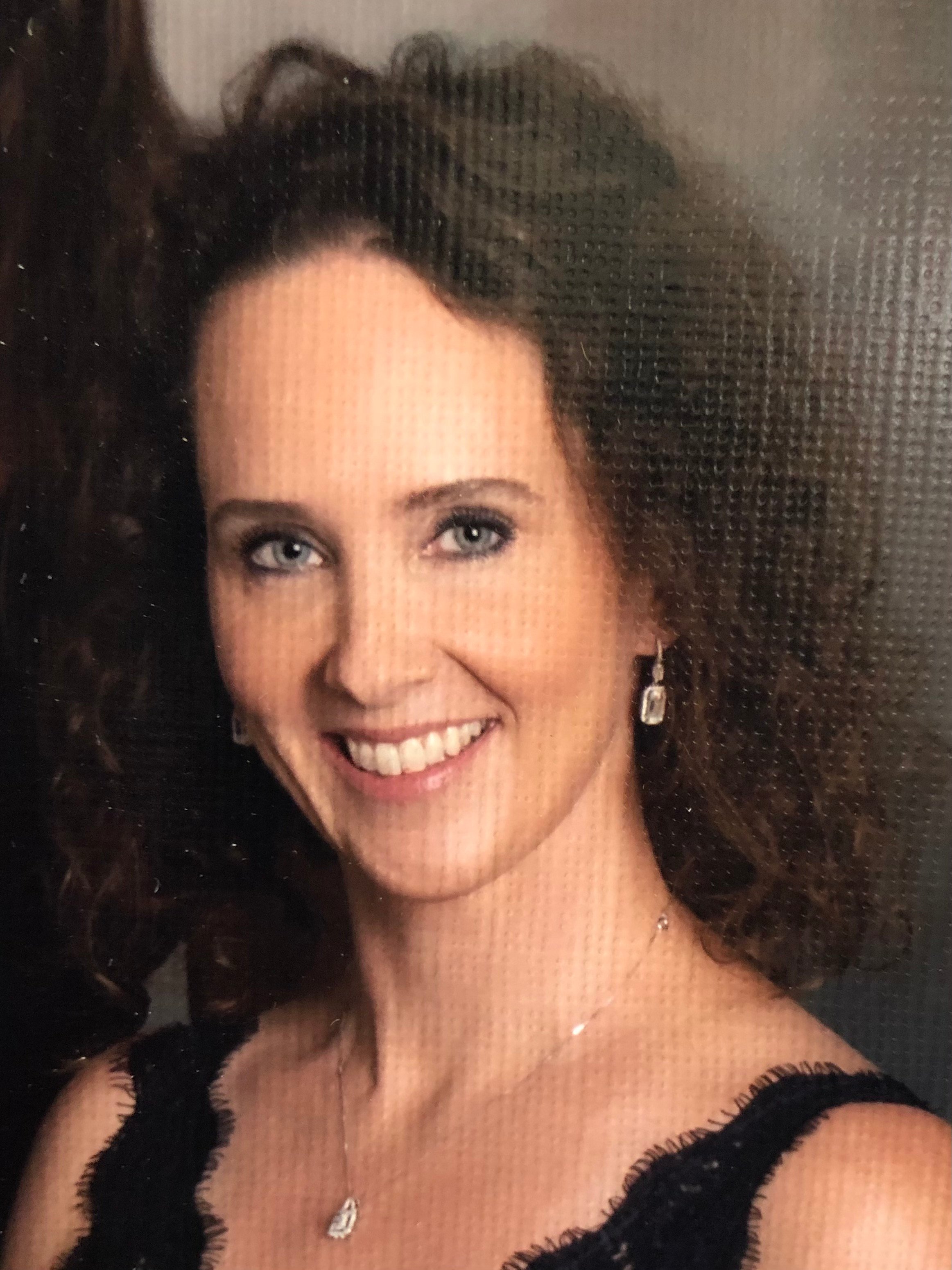 Marya Hayes is mother to 3 active teens and is a military spouse. Her days consist of running the household and her mini business, and driving her teens daily all over the planet. Her favorite saints include St Francis de Sales, Saint Benedict, Padre Pio, and JPII. Marya enjoys cooking, hiking, and spending time with the family outdoors. Pray, hope, and don't worry!