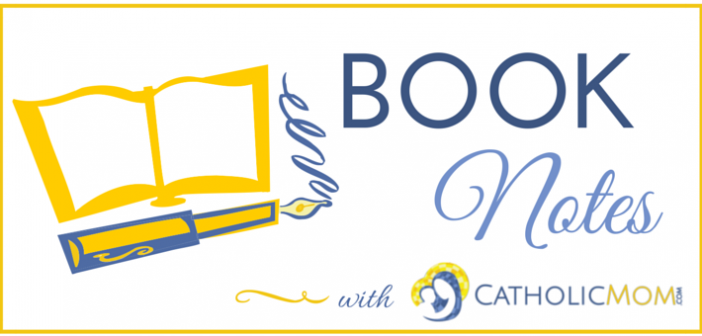 We know from the Gospels that the Blessed Mother was not the only woman who followed Jesus throughout the events of His Passion, death and resurrection. St. Mary Magdalene also was present during many of these moments, which makes Fr. Sean Davidson's new book from Ignatius Press an ideal choice for spiritual reading during Holy Week and the Easter season.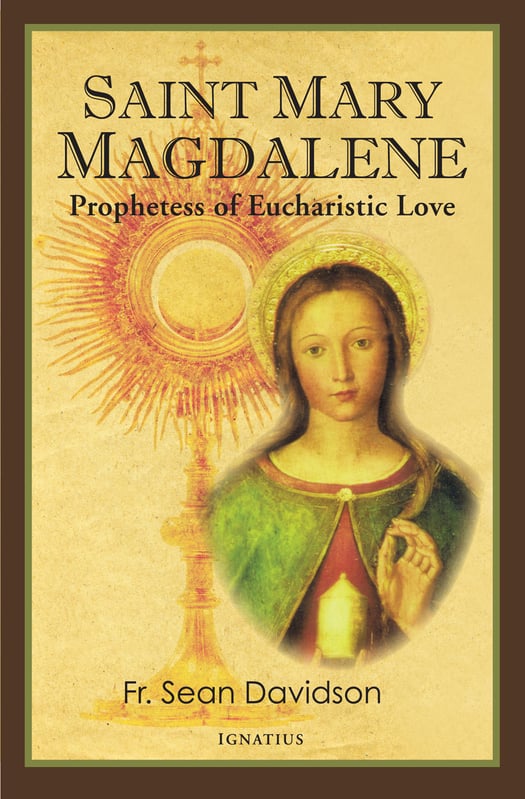 Saint Mary Magdalene: Prophetess of Eucharistic Love begins by addressing the controversy over whether Mary Magdalene was "One Woman or Three." Scholars have recently debated whether the sinful woman from Luke 7 who washed Jesus' feet with her tears, then dried them with her hair, Mary of Bethany (the sister of Lazarus) and Mary Magdalene, who had been freed from seven demons and who witnessed the resurrection, were the same woman. In traditional Catholic teaching, they are indeed the same woman, and Fr. Davidson carefully explains how the puzzle pieces of information from the four gospels fit together to prove this theory.
[tweet "Who was St. Mary Magdalene? @franciscanmom reviews new book from @IgnatiusPress"]
My favorite chapter, and one I intend to reread this Holy Week, is chapter 5: "The Passion Prophesied." Fr. Davidson sets the scene by describing Jesus' final visit to Bethany, a few weeks after Lazarus had been raised from the dead. At the banquet in his honor, described in John 12: 1-11, Mary anoints Jesus with a very precious and costly ointment, to the dismay of the thief Judas Iscariot. Fr. Davidson offers this meditation:
It is lovely to behold the silent audacity of the saint as she approaches the all-holy presence of Christ. She says nothing, for what she is doing is too sacred to be mixed with clumsy human words. She lets her love alone do the talking and once again it prophesies. Through her gesture of love, God reveals to the world that the hour of redemption has arrived. The immaculate flesh of the Lamb without stain will soon be pierced through for our sins. It is Jesus alone who can interpret this prophecy that brings such solemn tidings for human history. (134)
The chapter continues with observations about St. Mary Magdalene's "reckless freedom" in doing the will of God without worrying about what others though of her, and an interesting presentation of Mary Magdalene as a contrast to Judas: "One is perfect generosity; one is greedy selfishness."
Save chapter 7, "Apostle to the Apostles," to read early on Easter morning. Fr. Davidson leads the reader through a beautiful meditation on John's version of the Easter story.
This book blends meditations on Gospel events with scholarship about Church tradition and the saints, and is an enlightening treatment of one of the most fascinating women in the Bible.
Buy this book through our Amazon link and support CatholicMom.com with your purchase!
Be sure to check out our Book Notes archive.
Copyright 2017 Barb Szyszkiewicz, OFS
About the Author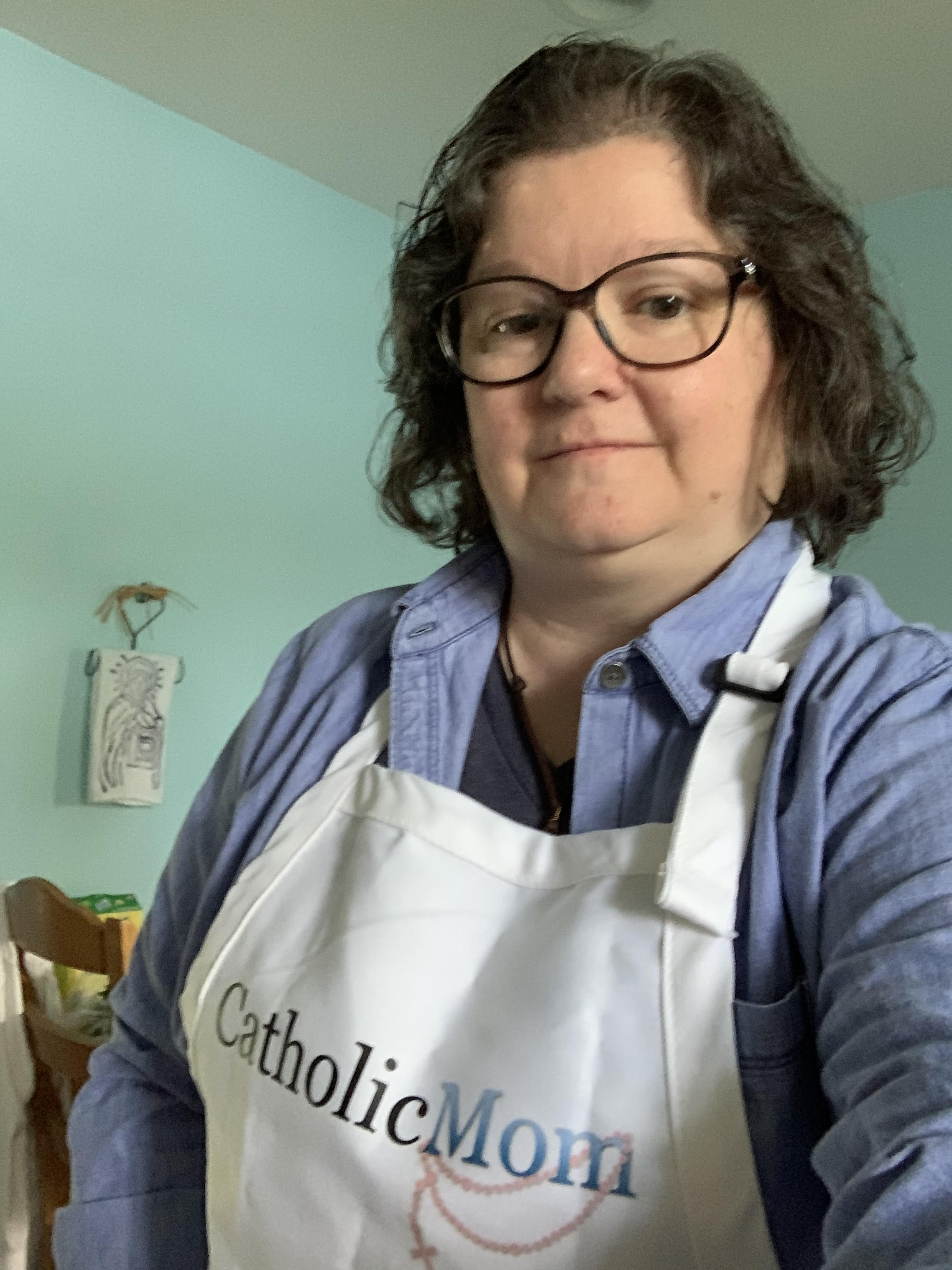 Barb Szyszkiewicz is a wife, mom of 3 young adults, and a Secular Franciscan. She is editor at CatholicMom.com. Barb enjoys writing, cooking, and reading, and is a music minister at her parish and an avid Notre Dame football and basketball fan. Find her blog at FranciscanMom and her family's favorite recipes with nutrition information for diabetics at Cook and Count.