Tommy and a bunch of friends have pulled together The Catholic Hipster Handbook, set to be released on September 22, 2017 from Ave Maria Press. You can pre-order the book now; read on for a special sneak peak into one of the book's many topics!
If you claim to be a hipster, I'll bet you're a frequent visitor to your local farmer's market. Few things are more cool than walking along the booths of fresh, local produce and other items, and ensuring that you get the healthiest food while at the same time supporting your local community.
It's pro-local, pro-worker, pro-environment, and just plain old pro-cool.
But did you know stopping by your local farmer's market is also seriously Catholic?
It's true!
[tweet "Shopping at #farmersmarket is #Catholic, say @theghissilent + @maryrezac #catholichipster"]
In the forthcoming book The Catholic Hipster Handbook, Catholic News Agency's Mary Rezac tells us all about the connection between picking out some locally sources sweet potatoes and living the fullness of truth found only in the Catholic faith.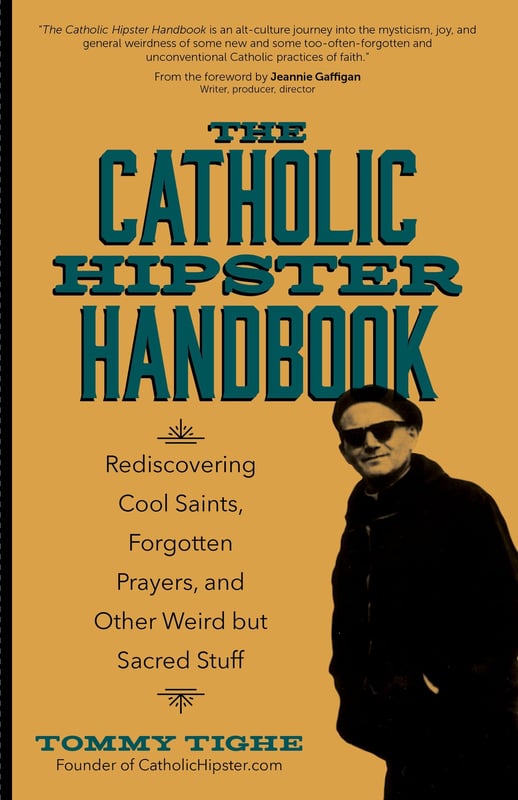 Mary writes:
If it's a Saturday in the summertime, there's a good chance you'll find me and some of my fellow hipster Catholic crew perusing the peaches and baby kale at a local farmer's market.
When I lived in Nebraska, it was the cobbled streets of the Haymarket in Lincoln where I would leisurely spend my sunny Saturdays picking out produce and sipping hipster coffee. I knew which booths had the best breakfast burritos, the prettiest flowers, and the heartiest, most obscure-looking desk-sized cacti and succulents. I could quickly scope out the best-priced summer produce and the most authentic kolaches.
That sounds pretty sweet, I think we can all agree. But how does wandering through the many booths while sipping on hipster coffee and enjoying a free sample of a fresh peach connect to our faith? For Mary, it all relates to the Catholic teaching of subsidiarity and how that teaching applies to the way we purchase goods and services.
"…we should try, as best we are able, to get goods and services from their most direct source, because this puts the human person back in the center of the exchange. In a culture that's become unhealthily detached from material goods, how they are made and their true value, buying local at places like a farmer's market is one step we can all take to reorder the way we think about the goods we consume and the people behind them."
It may seem counterintuitive to think of our detachment from material goods as unhealthy, but it's actually a profound insight. The more we detach ourselves from the source of material goods, from the means of production, the more we forget about the human person involved from the beginning (in addition to all the other people involved in getting items from the farm to our table). It's all about maintaining an understanding of where our food we eat comes from, where all the things we use in our life come from, and practicing that very Catholic ideal of subsidiarity to ensure we keep that dignified human person who has helped it come to be at the center of our thoughts and purchasing decisions.
If you're interested in learning more about the connection between the Farmer's Market and living a life of Catholic Cool, you've got to check out the book and see all Mary Rezac has to say on the topic, in addition to the other awesome topics covered by a wide ranger of extremely hip contributors.
Until then, see you at the Farmer's Market!
Buy this book through our Amazon link and support CatholicMom.com with your purchase!
Be sure to check out our Book Notes archive.
Copyright 2017 Tommy Tighe
About the Author

Tommy is a Catholic husband, father of four boys, and the author of The Catholic Hipster Handbook (available now!).