Tommy and a bunch of friends have pulled together The Catholic Hipster Handbook, set to be released on September 22, 2017 from Ave Maria Press. You can pre-order the book now; read on for a special sneak peek into one of the book's many topics!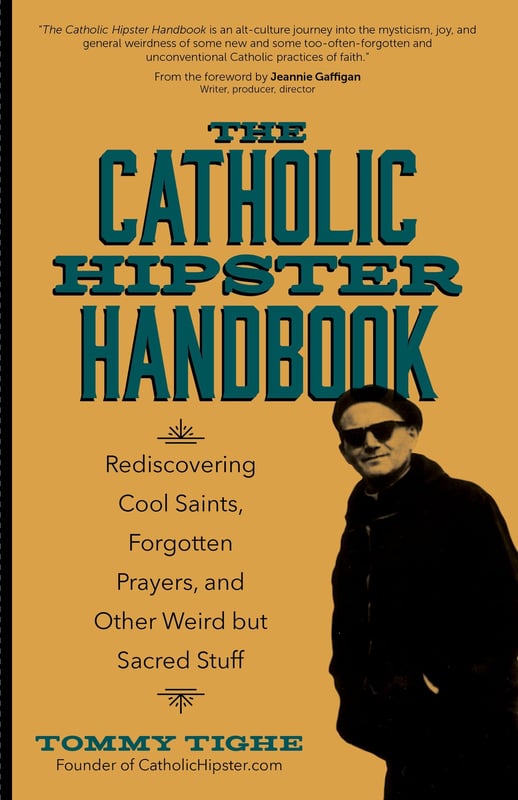 If there's one word that gets thrown around more than all the others in Catholic circles, that word certainly has to be vocation.
When we typically think of vocation, we think of priests, women religious, and others who have dedicated their lives to God in the sense of taking on certain vows (most often that of celibacy, thus giving up marriage). However, Catholics have started to use the term to describe practically everything.
Your parenthood can be a vocation, you job can be a vocation, your prayer life and spirituality can be a vocation . . . heck, nowadays it seems like I could say I have a vocation to driving my 2008 Pontiac Vibe and people would nod their heads in approval.
For single Catholics, however, the topic of vocation is one that comes up painfully more often than for the rest of us. And it's one that got Catholic Hipster Handbook contributor Melissa Keating thinking . . . about her vocational angst.
"Ugh. I'm a single, mid-twenties Catholic, which means the word "vocation" pops up in my news feed even more frequently than ignorant political rants… Let me be clear: I get that vocation is important. I get that it's under attack in a culture that cannot understand a healthy marriage between two people, let alone the spiritual marriage of religious life or priesthood. I am pro-vocation. I promise. It's just that sometimes in our quest to stress the importance of vocations, we make the mistake of equating them to accepting God's love. That is utter nonsense."
Melissa is right!
While vocations, and considering our personal vocation in life, is of great value, we don't need to use superlatives to prove how valuable they are.
And, we don't need to bash people over the head who don't appear to have found their vocation just yet!
In her contribution, Melissa talks about her practice of a form of Ignatian prayer, placing oneself mentally into a Gospel scene as a way of meditating on the importance of the Gospel message in our lives. After explaining one particular meditation, Melissa shares how it impacted her thoughts on her own vocation:
"This wasn't a call to the convent, as pretty much every spiritual and vocations director I've ever met will assure you. This was a call to remember that as a follower of Christ, my primary duty is be loved by Christ and to love him in return. I could spend my entire life contemplating this love (contemplative nun) and never come close to comprehending it, let alone returning it. I could devote my days to spreading this love to the needy (active sister) and never come close to what He offers us. I could even give the rest of my time to helping just one other person, and possibly new little persons, enter into it (married life), and I still would never complete the task. His love is just too big."
And that's where Melissa hits the nail on the head. Our primary vocation is to love Christ, and everything else is just icing on the cake!
If you're interested in learning more about the importance of vocation, and the angst people can feel as they endeavor on what can seem like a never ending quest to find their vocation, you've got to check out the book and see all Melissa Keating has to say on the topic, in addition to the other awesome topics covered by a wide ranger of extremely hip contributors.
[tweet "Our primary vocation is to love Christ; everything else is just icing on the cake! - @theghissilent"]
Buy this book through our Amazon link and support CatholicMom.com with your purchase!
Copyright 2017 Tommy Tighe
About the Author

Tommy is a Catholic husband, father of four boys, and the author of The Catholic Hipster Handbook (available now!).