Do you know anyone celebrating their First Reconciliation and Holy Communion this spring?
There's a lot to do in preparation for first Sacraments and it's easy to get caught up in the logistics of the day, but just in case you're looking for a little craft project to solidify what they're learning, here are two unique craft kits to do at home!
[tweet "2 unique #Catholic #craft kits for First Sacrament prep, from @MonicaArmaDei"]
Introducing the Sacraments with the Saints Series featuring the Reconciliation Reader and the Holy Communion Reader
Both craft kits can be assembled as Paper Carousels or Accordion Books for table display...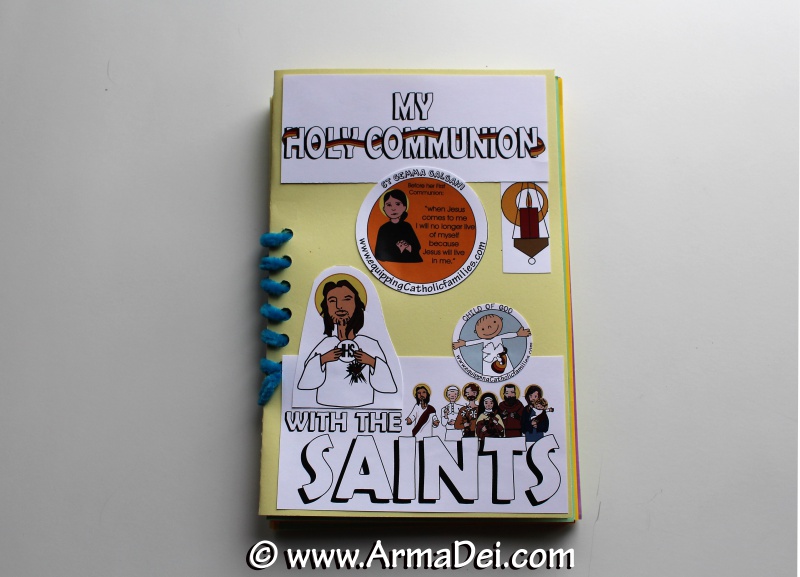 ...or a more conventional Reader, both packed with thoughtful prompts about the Sacrament, classic Prayers and our unique Kelly Saints Catholic artwork!
The Sacraments with the Saints Reconciliation Reader and Holy Communion Reader are sold separately and complement one another.
The Reconciliation Reader includes a number of pages on the Sacrament of Baptism and the Holy Communion Reader includes quite a few pages featuring the Celebration of the Mass. Across the two craft kits, a good collection of classic prayers and Sacrament-related quotes from the Saints are included, illustrated with the Kelly Saints artwork (by 16 year old daughter Kelly!). Easy fill-in-the-blank prompts review key concepts and terms and personal prompts capture Sacrament details, prayers and insights.
Visit Equipping Catholic Families for more information and links to the Arma Dei Shoppe where the Reconciliation and Holy Communion PDF craft kits can be purchased.
Copyright 2017 Monica McConkey
About the Author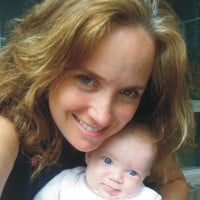 Monica, mom of 5, blogs about Catholic crafts and family traditions at EquippingCatholicfamilies.com. She is an author and creator of Super Saints quizzing cards and over 45 Saint, Sacrament, Catechism and Prayer-packed Craft Kits to help teach the Catholic Faith. The Catholic teaching tools and gifts are available through Arma Dei, the Catholic family publishing company founded with her husband Bill.