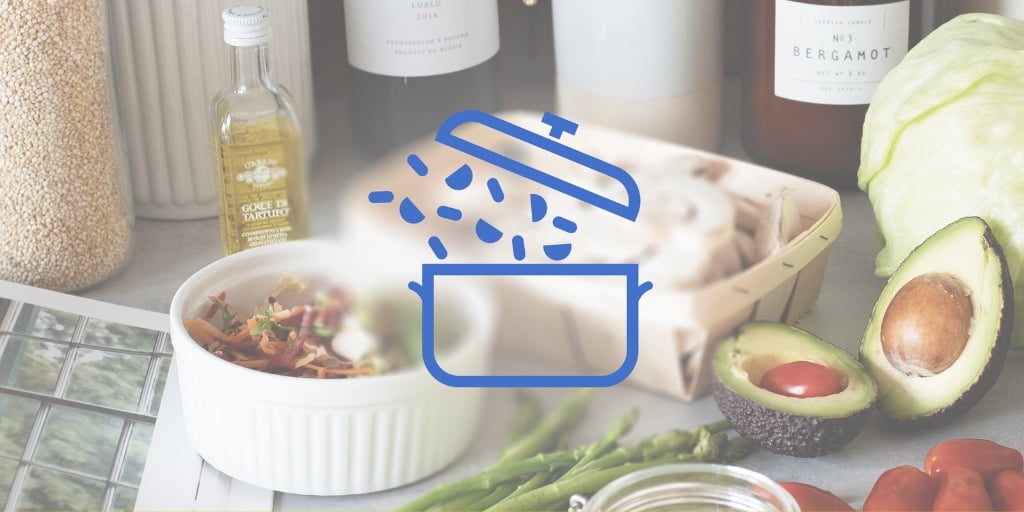 Hello, I'm Karen Ullo, the newest addition to the Meatless Friday team here at CatholicMom.com. Apparently, my blackened shrimp made enough of an impression that the editors wanted more. I'm a cradle Catholic from Baton Rouge, Louisiana, married ten years, with two boys ages 8 and 6, who eat almost none of the recipes I will share with you. Sigh. . . .
In recent years, Friday has become "Fancy Fish Night" at my house as I've become fond of experimenting with whatever happens to be fresh in the seafood case at the grocery store. So some of the things I share will be tried-and-true favorites, but others I might have made up shortly before my deadline. Like this one. (Okay, I've made the fish before. I just invented the sauce.)
Enjoy!
Baked Rainbow Trout
2 whole rainbow trout, gutted and with the heads cut off (they are usually sold this way)
Olive oil
Salt & pepper
1 lemon, zested
½ lemon, thinly sliced
Fresh thyme sprigs
Butter (I use Smart Balance to keep it healthy)
Preheat oven to 375. Spray a baking dish with cooking spray.
Slash the fish with a sharp knife 4 to 5 times on each side. Rub with olive oil both on the skin and inside the cavity. Season the flesh (inside) with salt, pepper, and lemon zest. Stuff with lemon slices and 1 or 2 sprigs of fresh thyme. On top, place 3 to 4 small knobs of butter and sprinkle with lemon zest to make a golden crust. Bake for about 35 minutes.
The flesh will easily flake away from the skin and bones when cooked. It works beautifully served just like this, without the sauce, if you want an easier option.
Strawberry Lemon Sauce
1 pint fresh strawberries, diced
~3 tbs. fresh lemon juice (from the lemon you just zested)
~3 tbs. honey
1 tsp. lemon zest
Salt & pepper to taste
2 large leaves chopped fresh basil or about ¼ tsp. dry basil
Combine all ingredients in a small sauce pan. Bring to a boil, then lower the heat and simmer to reduce, about 15 mins. Taste about halfway through and adjust the amount of honey or lemon juice to suit your desired balance of sweet and sour.
Remove the lemons and thyme from the cavity of the cooked fish; use a paper towel to lift it open so you don't burn your fingers. Then gently spoon the sauce inside and serve.
Pictured with fresh bruschetta on whole grain pita chips. (Hint: warm the chips in the oven before serving.)
NB: In the course of creating this recipe, I grated my right thumb while zesting the lemon, then got lemon juice in it. It was worth it.
What's cooking? Find all our Meatless Friday featured recipes here.
---
Copyright 2017 Karen Ullo
Photos copyright 2017 Karen Ullo, all rights reserved.
About the Author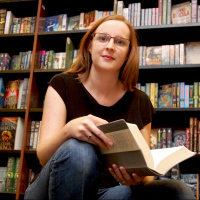 Karen Ullo is the author of two award-winning novels, Jennifer the Damned and Cinder Allia. She is one of the founding editors of Chrism Press, which is dedicated to publishing Catholic and Orthodox fiction, and the former managing editor of the Catholic literary journal Dappled Things. She's also a wife and mother of two. Find out more at KarenUllo.com.