Are not mothers among the most tired people in the world? Not only are they exhausted physically from bearing their children in their wombs (giving their very flesh away to extend life into the world), but they are emotionally spent as the cares of love weigh down upon them. It is no wonder then that the enemy has so focused his attack down upon motherhood. He has wounded the dignity of women and scratched away at the heart of motherhood, planting the haunting seeds of self-exaltation and self-incrimination at the same time, into the minds and hearts of mothers everywhere. It is expensive to love. It costs our bodies, our time, our hearts, our money, our sanity at times and often even our dreams.
Sadly, it was reported in 2008 by the Guttmacher Institute that 61 percent of women who have abortions in this country are already mothers. That's staggering and shocking! Why is it that mothers want to kill their own children? Is it not simply because motherhood costs too much?
As a mother myself, I have felt the weightiness of it all. I have battled anxiety on many fronts - the tinge of uncertainty as we celebrate new life, the deep, hard-to-swallow price tag as we pay for the larger capacity car, the sorrow in the kids eyes as we have to turn down their wishes for yet another sport, or trip, or gadget, or college or foreign exchange, etc. I know the battle of rebellious teens and the stretch mark scars they leave behind, not to mention the physical scars I bear on my body - like flames etched into my flesh to remind me of the cost of my kids. I am familiar with the snide remarks of others who think my choice to have children is overpopulating the world and depriving them of greater opportunities. Ya, ya, ya . . .
So, is it worth it to be a mother? Many apparently say no. As Ven. Fulton Sheen said so aptly, there is a flight from motherhood. Since that report in 2008 nearly 3,500,000 siblings have lost their brothers and sisters to abortion at the hands of their mothers - not to mention the first-time mothers who perceive motherhood as too big an expense to pay. How truly sad, and yet can't we mothers extend our empathy? Don't we know how hard it is? What can we say to one another to help uplift each other in the trials that befall us all?
[tweet "Motherhood is costly but no joy on earth matches its joys."]
What I choose to share, talking to myself firstly and then to all mothers, is that "it's time to recall the payout!" Sure, motherhood costs a heck of a lot, but no joy of earth can be matched by the joy of motherhood. Open a notebook and begin the list of happy joys from the first cradled moment of new life through the toddler moments that are just for your eyes and ears, through the soaring pleasure of seeing our children transform the world with their presence. Remembering our heaven bound existence, our mothering is sure to pay out with light and life abundant! Think on these things when the budget is too tight, when the shoes have holes and have to still be worn, when our backs ache and the nasty in-law chides our choice.
Hold on! Our joy will come and the desire of our hearts will be fulfilled. As in all things, the greater the value, the greater the cost; the greater the investment, the greater the return. In our ache for support let us reach out to the Lord, who promises,
"Ask, and it will be given you; seek, and you will find; knock, and it will be opened to you. For everyone who asks receives, and he who seeks finds, and to him who knocks it will be opened." (Luke 11: 9-10).
Our hope lies in the asking for support from the Divine keeper of all things. Do we need willpower to remain open to life? Let us ask. Do we need physical means to care for our families? Let us ask with persistence. Do we long for our children to be happy and return to the way of righteousness? Then let us bang with unwavering consistency upon the treasury of the Lord and anticipate his goodness. Pope Francis says,
". . . how mothers can especially knock at the door of God's heart! Mothers say so many prayers for their children, especially for the weaker ones, for those in the greatest need or who have gone down dangerous or erroneous paths in life. . . . I am thinking of you, dear mothers: how often you pray for your children, never tiring! Continue to pray and to entrust them to God; he has a great heart! Knock at God's heart with prayers for your children."
When we are weary and feeling forlorn as moms, let us remember,
"Take delight in the LORD, and he will give you the desires of your heart." (Psalm 37:4)
We can triumph in union with Mary, Our Sweet Suffering Mother, who shows us that we will gain the glorious crown of victory if we persevere in spending ourselves for our children, be they biological, spiritual or adopted. Let us not fly from motherhood, but rather
"Fly unto thee, O Virgin of virgins, our mother; to thee do we come, before thee we stand, sinful and sorrowful. O Mother of the Word Incarnate, despise not our petitions, but in thy mercy hear and answer us."
Mothering isn't easy, but boy is it worth it. I'll see you and all my fellow servant-mothers on the other side, with glorified bodies and perfect kids to celebrate!
What would you say to encourage a fellow mom in the throes of mothering challenges?
Copyright 2017 Chantal Howard
About the Author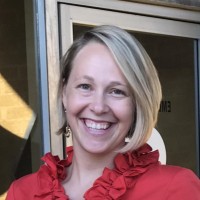 Chantal is a wife and mother of five children. She is a national speaker and author of The School of the Family and The Family Rule. As an essential oil coach, she seeks to help families become healthy, holy and free. Visit Chantal-Howard.com to learn more.