Did you know that St. Anthony is claimed by both the Italians and the Portuguese? Popularly known as St. Anthony of Padua, Anthony was born in Lisbon and made his way to Italy after his priestly ordination when he sought to join the Franciscan Order. In Portugal, he's known as St. Anthony of Lisbon.
To celebrate his feast day, try these simple cookies. This not-too-sweet cookie has a texture reminiscent of Italian biscotti, but these are shaped rather than sliced and twice-baked. Many recipes for biscoito call for a touch of citrus zest or citrus juice, so if you'd like to add a bit of zing to this recipe, you can do so and still have authentic biscoito.
These are simple enough for kids to make--they'll especially like to roll the dough into "snakes" and shape the cookies.
[tweet "Honor feast of #StAnthony with Portuguese cookies! Recipe by @franciscanmom"]
Biscoitos
Makes 24 cookies
4 oz butter (1 stick)
1/2 cup sugar
2 eggs
2 cups flour
1 1/4 tsp baking powder
Melt butter in a medium saucepan over low heat and allow to cool until it's just warm.
Meanwhile measure other ingredients. Whisk together flour and baking powder in a bowl.
When butter has cooled, stir in sugar, then whisk in eggs until the batter is golden and fluffy. Stir in flour mixture. Dough should not stick to your hands; if it does, add flour a tiny bit at a time until the dough stays together.
Preheat oven to 350. Prepare baking sheets by covering in parchment paper or Silpat.
On a sheet of waxed paper, portion out dough in balls about 1 inch in diameter (1 ounce each). Roll each ball into a "snake" and form into a loop. Place on cookie sheet and gently press the ends together.
Bake 20 minutes until golden brown.
Copyright 2017 Barb Szyszkiewicz, OFS
About the Author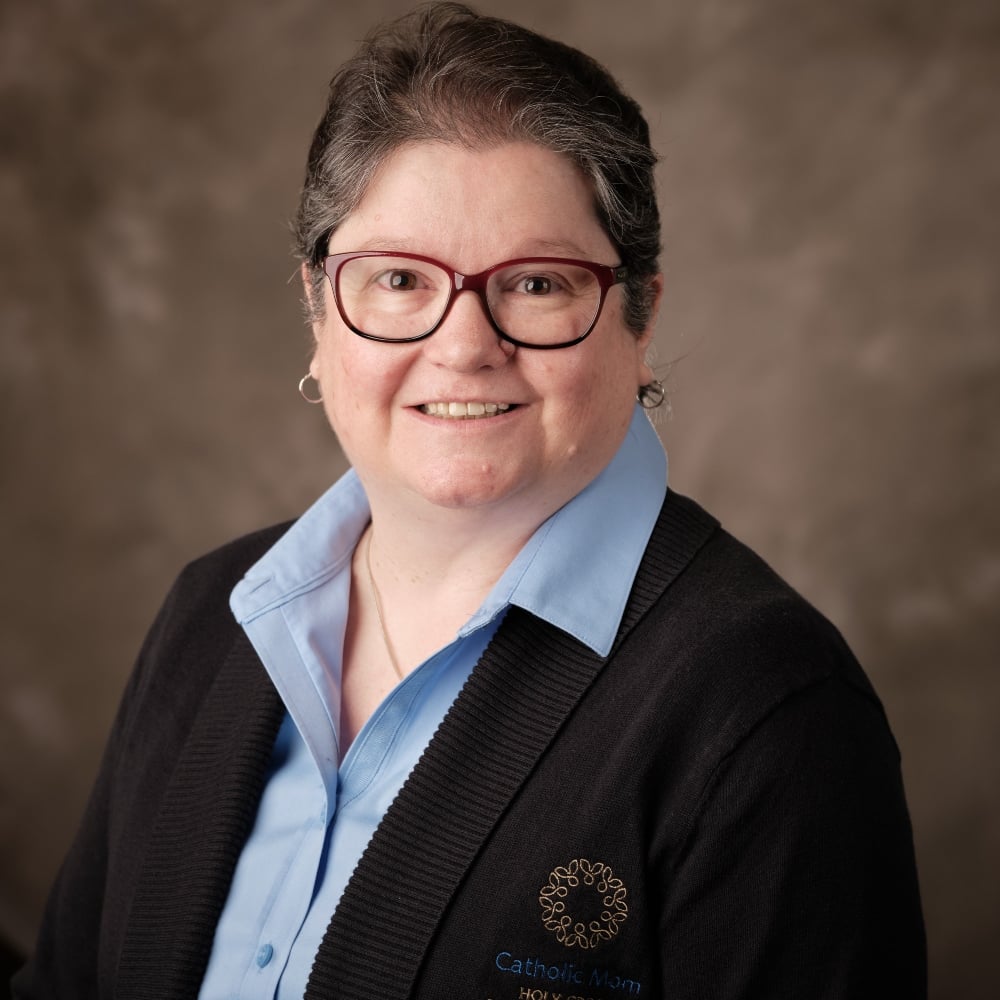 Barb Szyszkiewicz is a wife, mom of 3 young adults, and a Secular Franciscan. She is editor at CatholicMom.com. Barb enjoys writing, cooking, and reading, and is a music minister at her parish and an avid Notre Dame football and basketball fan. Find her blog at FranciscanMom and her family's favorite recipes with nutrition information for diabetics at Cook and Count. Her booklet, The Handy Little Guide to Prayer, is available now from Our Sunday Visitor.