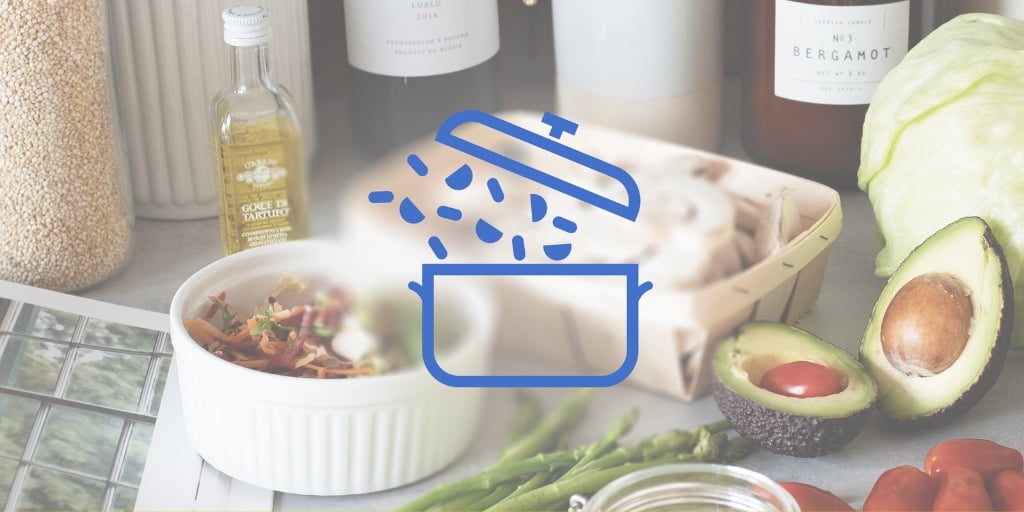 These noodles and sauce will work well with any vegetable or protein you want to add. This time I used mushrooms, snow pea pods, and shrimp. Take a moment to get everything set up before you begin cooking the noodles, and it will all be ready at the same time — no waiting. I used whole-wheat linguine as a budget-friendly, easy-to-find alternative to Asian noodles.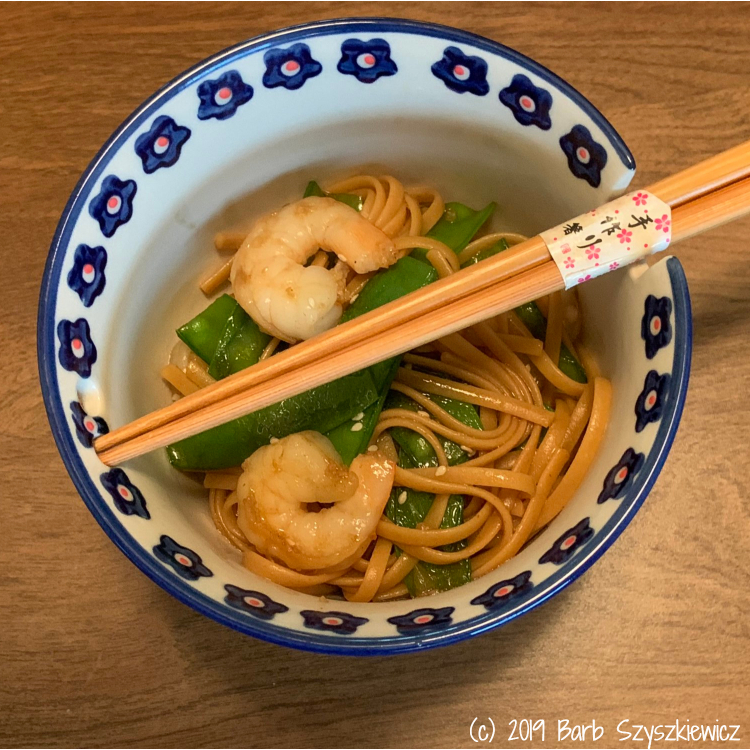 Garlic Shrimp Stir-fry with Noodles
Makes 4 servings
8 oz. whole-wheat linguine
2 tbsp olive oil
1 cup onion, diced
4 cloves garlic
6 oz. snow pea pods, trimmed
2 cups mushrooms, sliced (I used Baby Bella)
1 lb. medium shrimp, peeled and deveined, tails off
2 tbsp oyster sauce
2 tbsp brown sugar
2 tsp soy sauce
1 tsp sesame oil
1 tbsp sesame seeds
Prepare linguine or other noodles as directed on package. While noodles cook, heat a heavy skillet over a medium flame. Add olive oil to hot pan, and sauté onion until it begins to soften. Stir in garlic until aromatic. Turn down the flame a bit and add snow pea pods and mushrooms, and stir-fry until nearly done. Add in shrimp and cook 2 minutes. Flip shrimp and allow to cook 3-4 more minutes or until done. Mix remaining ingredients for sauce. Add cooked pasta to skillet and stir in sauce ingredients. If a thicker sauce is desired, cook 2 minutes more.
---
Copyright 2019 Barb Szyszkiewicz
About the Author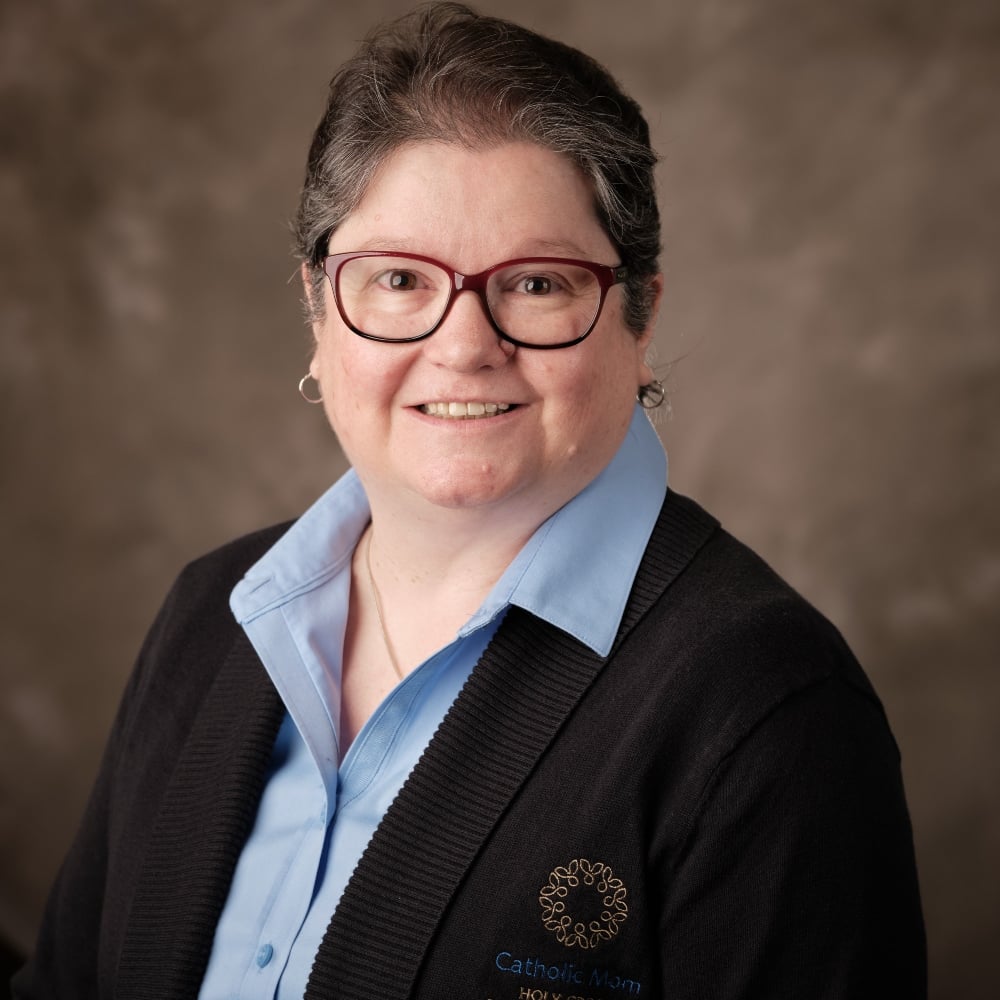 Barb Szyszkiewicz is a wife, mom of 3 young adults, and a Secular Franciscan. She is editor at CatholicMom.com. Barb enjoys writing, cooking, and reading, and is a music minister at her parish and an avid Notre Dame football and basketball fan. Find her blog at FranciscanMom and her family's favorite recipes with nutrition information for diabetics at Cook and Count. Her booklet, The Handy Little Guide to Prayer, is available now from Our Sunday Visitor.