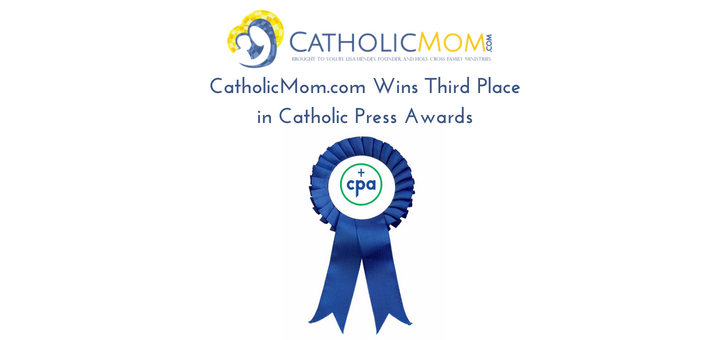 The community of CatholicMom.com authors, which now includes more than 140 volunteer writers, was honored at the Catholic Press Association Awards event on Friday, June 15 at the Catholic Media Conference in Green Bay, Wisconsin. CatholicMom.com took third place in the Best Publication Blog category. The judges noted the diversity among our authors, commenting, "these blog posts always cover a wide range of topics and do a good job revolving around religion without being too heavy or serious. Since they incorporate articles from contributors they have a lot of different perspectives and voices featured on their blogs." Several CatholicMom.com authors also received awards for their books. These include: CatholicMom.com Brand Manager Danielle Bean and contributor Pat Gohn were honored for their work on Catechist magazine with a second-place award for Best Redesign. And one of our recent Book Club picks won an award as well: Kate Wicker's Getting Past Perfect (a CatholicMom book from Ave Maria Press) took second place in the Family Life category. The full list of winners is available at CatholicPress.org. Congratulations -- and thank you -- to our growing family of CatholicMom.com contributors who so generously share their writing with our readers!
---
Copyright 2018 Barb Szyszkiewicz, OFS This article contains Amazon affiliate links; your purchases through these links benefit the author.
About the Author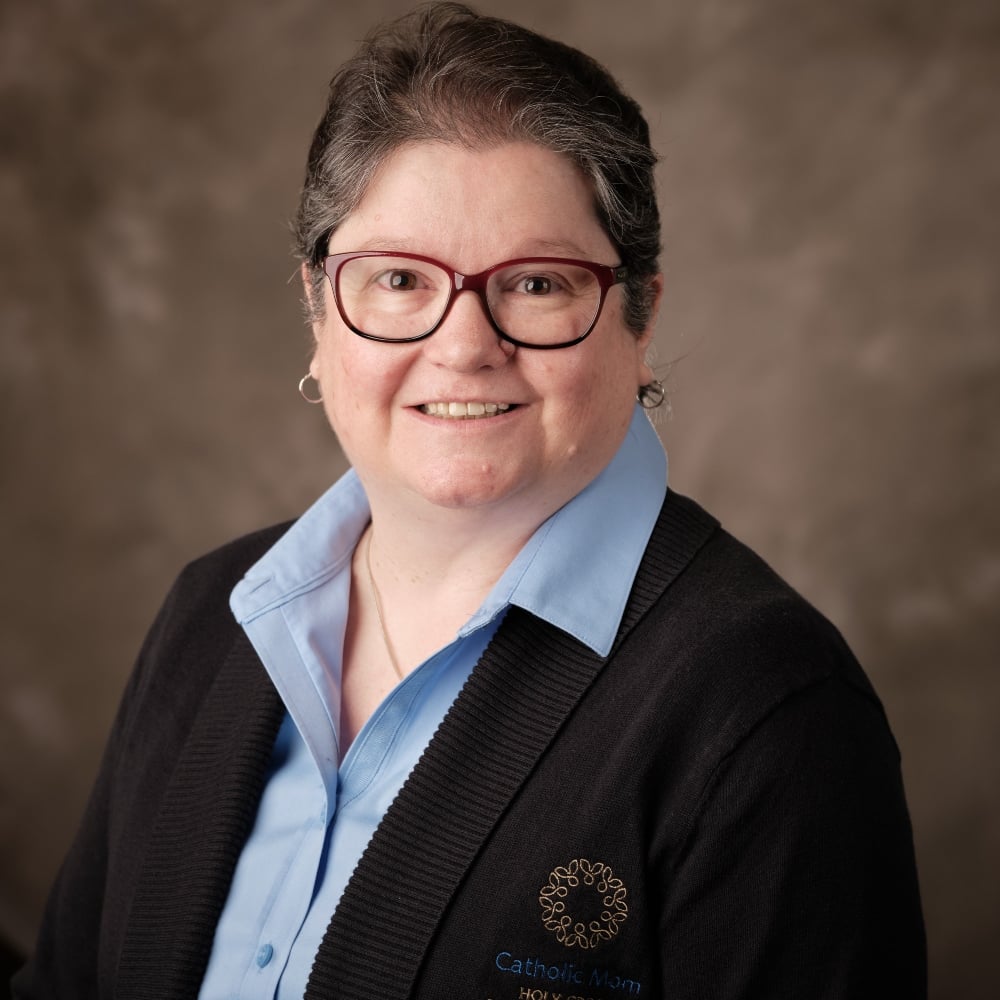 Barb Szyszkiewicz is a wife, mom of 3 young adults, and a Secular Franciscan. She is editor at CatholicMom.com. Barb enjoys writing, cooking, and reading, and is a music minister at her parish and an avid Notre Dame football and basketball fan. Find her blog at FranciscanMom and her family's favorite recipes with nutrition information for diabetics at Cook and Count. Her booklet, The Handy Little Guide to Prayer, is available now from Our Sunday Visitor.