I spent most of last week in Schaumburg, IL (near Chicago) attending the Catholic Marketing Network's annual trade show and the Catholic Writers Guild Conference. These events are held together each year, and there's plenty of cross-pollination between the trade show and the writers' conference. Downstairs, we could wander among displays hosted by Catholic publishers, radio stations, artisans, and vendors of everything from Catholic versions of popular board games to stamped-tin crosses and larger-than-life St. Francis of Assisi statues. Upstairs, the Writers Guild hosted an event with speakers, book critiques, panel discussions and pitch sessions with publishers. Daily Mass, Confession and Eucharistic Adoration were scheduled in various sections of the convention center, making us a living witness to folks from other conventions sharing nearby conference rooms.
One of the best things about this event, though, is the opportunity we writers had to get to know each other. Writing can be a very solitary venture, and even if many of us do describe ourselves as introverts, it's very helpful to step away from our desks and have conversations with other people who are doing what we're doing. Whether it was in formal situations such as panel discussions or seminars or informally over coffee, milkshakes or wine, authors, publishers, editors and readers encouraged each other, shared ideas and offered prayers.
[tweet "At @CatholicWriters conference: networking, prayer, encouragement to advance #Catholic arts."]
Why do we do what we do? In a recent article in the National Catholic Register, Marge Fenelon asserts,
What we do is a conscious choice that requires hard work, dedication, and sacrifice. . . . Why? So that we can bring forth the Truth in our uniquely Catholic perspective not just in the pew, but out into the world at large.
Nobody's expecting that we live our lives in a Catholic bubble--but Catholic arts and letters support us in our vocation as spouses, parents, singles and religious, in the work we do, and in the way we live.
At this event, I had the chance to talk with authors whose books I've read and enjoyed. I attended workshops that helped me grow professionally. But the best part about being at this event was just being there: greeting and laughing and chatting and praying with many people whose writing has touched my life, and with whom I'm blessed to work. Quite a few CatholicMom.com contributors were able to attend; my only wish was that there could have been more of us there! (Most are pictured here; a few managed to sneak out of my camera range!)
Copyright 2017 Barb Szyszkiewicz, OFS
About the Author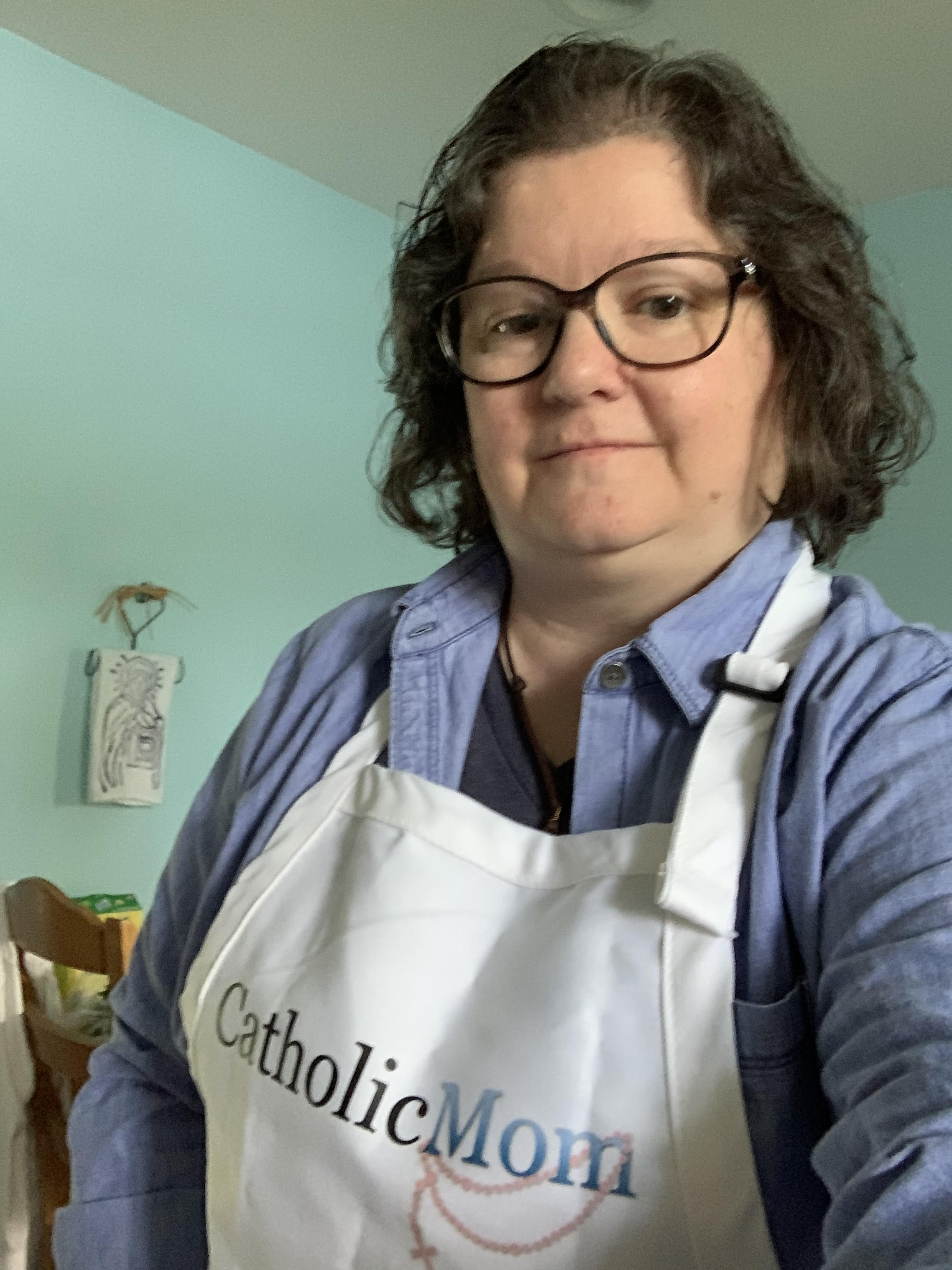 Barb Szyszkiewicz is a wife, mom of 3 young adults, and a Secular Franciscan. She is editor at CatholicMom.com. Barb enjoys writing, cooking, and reading, and is a music minister at her parish and an avid Notre Dame football and basketball fan. Find her blog at FranciscanMom and her family's favorite recipes with nutrition information for diabetics at Cook and Count.