Jesus:
I need your direction today.
Give me your senses as I navigate about my day. Give me your sense of touch so I can love people the way you love them. Give me your sense of smell so I can enjoy all of creation that your Father created. Give me your eyes so I can see the world less as a disaster and more as a field ripe for harvest. Give me your ears so I can pray directly to someone's heart beat and not what I think they need. Give me your sense of taste so I can enjoy food as more than just a meal but as daily bread.
Jesus, help me turn off the noise of the world and the "fake news." Give me your truth and Spirit so that I can navigate life with my family, friends, co workers, and anyone I come into contact with.
Make me more like you and all that you are.
[tweet "Make me more like you and all that you are. #prayer to begin each day by @JavaandJesus"]
---
Copyright 2017 Jason Weirich
About the Author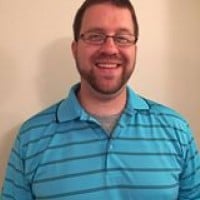 Jason is the founder of Java and Jesus. He loves Jesus, coffee, his wife & two children. He enjoys helping people experience freedom in Christ. Java and Jesus is a resource and not meant to be a replacement for the fellowship & community that one experiences in a church. Blogs, podcasts, & spiritual direction are a few of the resources that are offered by Java and Jesus.