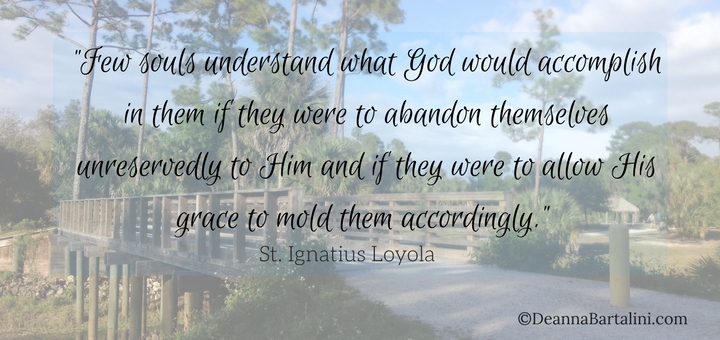 Copyright 2018 Deanna Bartalini. All rights reserved.[/caption] January comes too soon every year, and this one was no exception. While I've been longing for space and stillness to make my plans for the year, life intervened. For days I kept wondering when things would slow down and let me do what I needed to do. But my desires were not fulfilled; instead, I helped my very pregnant daughter and husband pack up their house to move 2+ hours away. And then I set up our guest room for her and her soon-to-be-born baby. It's exciting and nerve-wracking and wonderful and difficult all at the same time. There was a plan. No one was moving; my daughter, her husband, and baby were going to live 10 minutes away. And then I recalled past plans that did not go my way and my son-in-law recounted how if his plan had worked he would never have come to Florida and met my daughter. We plan, we fret, we overthink, we worry. We forget to trust. We forget that His plan is far better. We forget to surrender. St. Ignatius of Loyola said, "Few souls understand what God would accomplish in them if they were to abandon themselves unreservedly to Him and if they were to allow His grace to mold them accordingly." I'm going to begin praying with the intention to abandon myself to God. And I'm going back to the Litany of Humility. I prayed it during Lent one year and it was very efficacious.
Copyright 2018 Deanna Bartalini. All rights reserved.[/caption] My prayer for each of us is that this new year brings us everything God wants us to have to grow closer to Him and that the desire to abandon ourselves to God and be molded by God's grace is awakened in us.
---
Copyright 2018 Deanna Bartalini
About the Author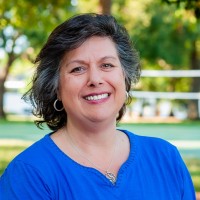 Deanna G. Bartalini, MEd, MPS, is a Catholic writer, speaker, and educator. Her Bible study, invite the Holy Spirit into Your Life, is published by Our Sunday Visitor. Her website, DeannaBartalini.com, is for the Every Day Catholic. There you can find Deanna's writing, free webinars on Catholicism, her podcast and social media services, and invite her to speak to your group, in person or virtually.