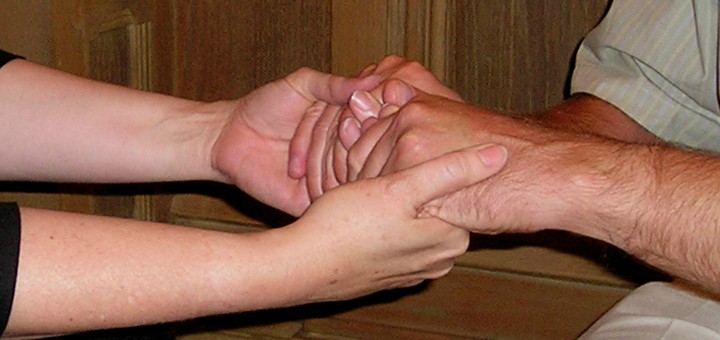 Photo by Ned Horton via Freeimages.com (2003), CC0 Public Domain[/caption]
"Bless the LORD, my soul; and do not forget all his gifts, who pardons all your sins, and heals all your ills," (Psalm 103:2-3)
As my husband and I waited on the frontage road to access the busy freeway, a large SUV rear-ended our sedan. I was in the driver's seat, with our car pointed west at an angle, while my head pointed east to monitor the oncoming traffic. The startling jolt pushed our car partway into the access lane, resulting in back injuries for both of us and a shoulder injury for me. Luckily, I could drive home. I didn't feel a lot of pain right away – not until we got to the X-ray lab that our family doctor recommended. The next morning I knew I was in trouble when I couldn't get out of bed, put on my clothes or tie my shoes by myself. We were as pitiful as two drowning rats trying to survive on a sinking ship. Our family doctor sent us to a clinic that specialized in injury rehabilitation. From the first exam, all the doctors, physical therapists and chiropractors treated me with such loving care that I felt like the Lord put me on a cloud and glided me through the intricate healing process. I could only trust in him and surrender my damaged body into the healing hands of the rehab center staff. When you are with the same people ten to twelve hours per week for four months, you connect with them. One instant friend was Bruce, the brawny physical therapist who openly shared his faith. His special gift was deep tissue massage, the kind that "hurts so good" that you know it is healing you. His treatment is like getting tough love from a teddy bear. Whenever I thanked him for helping me heal, he wagged his finger at me and said, "Listen to me, girl, God is your healer. We are just his tools."
The cloud hit the ground
One Friday in the fourth month of therapy, a new doctor scheduled me for a re-examination to evaluate my progress and phase me out of therapy. The cloud of serenity I had been floating on for months hit the ground with a loud thud of fear! Gone was my peaceful confidence that God would heal me here if given enough time. I reminded the doctor that my pain level was consistently high. He abruptly scheduled a nerve test for Monday, assuring me that a pain shot would take care of my pain. I failed to change his mind about phasing me out of therapy. His attitude frightened me. I trusted the Lord to heal me in this place. I didn't want the temporary solution of a pain shot. A permanent healing was what I prayed for, and I was willing to continue treatments until I got it.
God is my healer
By the time I got to massage therapy an hour later, I was frustrated, fearful and frantic. Bruce comforted me with a beautiful story showing what God can do. A seventeen-year-old friend of his daughter had been in an accident and ended up underneath a Jeep. She was left completely numb from the neck down, and after five years of his working with her, she was walking at last. A few months earlier, she had called him and said she had just run six miles. Again, his words were, "Listen, girl, God is your healer. Everything will work out — just put it all out of your mind." Two days later, every song, scripture and prayer at the Sunday prayer meeting spoke to my heart as I praised God as my healer. I surrendered to whatever healing he had for me. When I took my place in the prayer chair, the man who prayed for me asked God to work through the medical staff or whatever would heal me.
No pain!
I woke up the next day with no pain! None! God gave me the grace to endure the nerve test calmly. The doctor found no nerve damage. Praise God! The nurse postponed the evaluation exam and scheduled me for once-weekly follow-up observation for four weeks. When I began therapeutic massage, Bruce found my muscles relaxed instead of knotted, and my body realigned perfectly. I told him about the prayer meeting and my healing. He stopped in amazement, looked me in the eye and said, "Listen, girl, fifteen minutes after you left Friday God spoke to me about you. He said, 'I am jealous for her. She is my girl. I am her healer.' So He is your healer and no one else." What joy to know that God sovereignly healed me in a unique manner that was unmistakably his way and in his timing. Do you believe God is your healer? Can you trust him to heal you, with or without the cooperation of a medical staff?
---
Copyright 2018 Nancy HC Ward
About the Author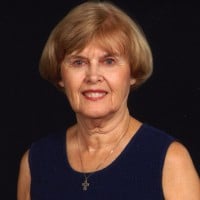 Nancy Ward authored Sharing Your Catholic Faith Story: Tools, Tips, and Testimonies (and the DVD) and contributed to The Catholic Mom's Prayer Companion. She loves to share her conversion story and give evangelization workshops and retreats equipping others to share their faith. She facilitates the DFW Catholic Writers, Catholic Writers Guild Nonfiction Critique Group, serves on their Board, and speaks at writers' conferences. Learn more at JoyAlive.net and NancyHCWard.com.