Valentine's Day is a holiday we want to share with our families and those around us -- it's fun and for the most part has a very positive message. It can be a "no-pressure" holiday because a family can be celebrated just a little or a whole lot -- in the home, friends and of course, with the love of your life.
While trying to adapt the classic classroom Valentine's Day Party for our homeschooled children and their friends, we decided to have a party with crafts -- lots of crafts -- and some snacks. Oh, and that may have been the year we had costumes, too!
While developing some craft projects and really thinking about Love - it occurred to me that we should highlight the very best of all Love -- God's Love for Us. Thus came the Divine Valentine project.
How has God shown his love for us -- how has he given us His "Divine Valentine." I started to brainstorm, the list grew long and I listed many aspects of God's love to highlight. Of course, the ultimate goal was not hearts and flowers on February 14th, but rather helping the children to think more deeply about our Faith and relationship with our Savior and with others.
The list of God's Divine Valentines started to look like this:
God's Son Jesus,
Our Blessed Mother
Holy Scripture
Creation of the natural World
The Vicar of Christ - the Pope
The Sacraments, especially the Holy Eucharist
Ten Commandments
These are just some examples; some others may have touched one's family more closely, such as healing in body and relationships. So many things show us the Love of God!
Time for some Crafting!
With brightly colored paper or card stock, scissors, and a few computer-printed or hand-printed slips of paper, a glue stick and some string, we had our kitchen area decorated with reminders of God's expressions of love for the holiday and year-round.
Prepare your materials as detailed below, then use the instructions below and the YouTube video I created (which you'll find at the bottom of this post) as a guide for assembling the Divine Valentine Project.
Materials: (for four hanging valentines)
Colored heavy paper or cardstock - 4 pieces - 4 x 6 inches
White or light colored printer paper - 8 pieces - 3 x 5 inches (or index cards) [before cutting you may wish to run through printer]
Lace, doilies, dots, stickers, rubber stamps, etc. to decorate paper
Hearts cut from any type of red or pink paper, 8 all the same size, about 1.5 inches
Markers, (or print wording from computer)
Scissors (straight and decorative, optional)
Paper punch
Glue Stick
String
Beads, optional
Pictures, images, symbols or photos of the particular item (God's gifts to us) that you want to feature (e.g.: chalice for Eucharist; Photo of Pope; Bible Verse for Holy Scripture; etc.)
Assembly
To create one Hanging Valentine:
Write "Divine Valentine" on one 3x5 card/paper [or print before cutting]
Write "Holy Eucharist" on another 3x5 card. Trim with decorative scissors if desired [or print before cutting]
Glue one of 3x5 pcs to each side of one 4x6 colored cardstock. The colored cardstock can be decorated before items are glued to it, if desired.
Next, prepare your images of each divine gift for hanging by cutting out and gluing on sturdier paper if necessary.
Using a paper punch, punch a hole in top and bottom of rectangular card, and top of "gift" image.
Line everything up on a flat surface with each card paired with the correct gift. Cut string into desired lengths, thread through holes and tie. Top string will be what hangs from the door header or light fixture, other string is to join "gift" to rectangular card.
Finally, glue a heart onto string by sandwiching string between two hearts. Beads can be used in place of hearts on string, and elsewhere in the project.
I often hang items from the ceiling light fixtures using magnets. Small pieces of tape or tacks can also be used, or loops created on ends of string and simply hung onto a cabinet handle, although the best place is one where decoration will drift and turn, freely showing both sides.
https://youtu.be/84MBAIx9r3I
Copyright 2016 Ann St. Martin Stout
About the author: Ann St. Martin Stout lives, creates and bakes bread from her hometown of Newport NH. With her husband of 39 years and the youngest of their seven children, she can also be found at St. Patrick church, the Library Arts Center or her daughter's school, Mount Royal Academy.
About the Author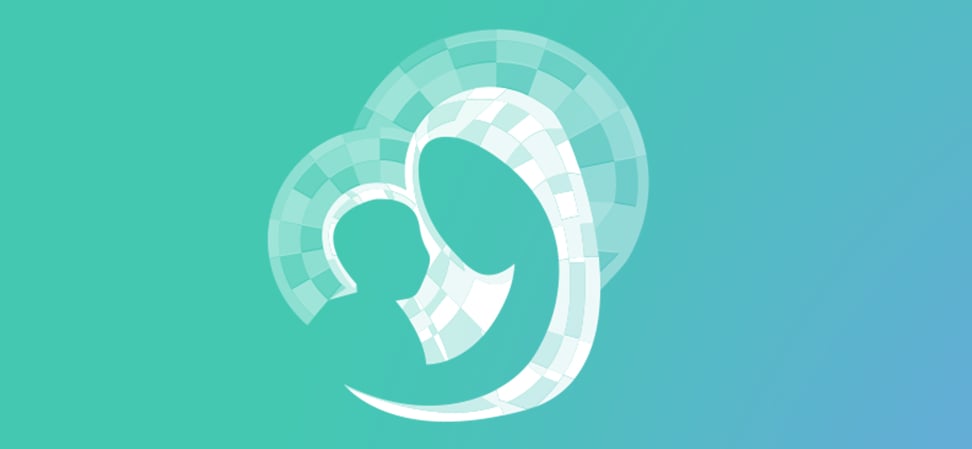 We welcome guest contributors who graciously volunteer their writing for our readers. Please support our guest writers by visiting their sites, purchasing their work, and leaving comments to thank them for sharing their gifts here on CatholicMom.com. To inquire about serving as a guest contributor, contact editor@CatholicMom.com.