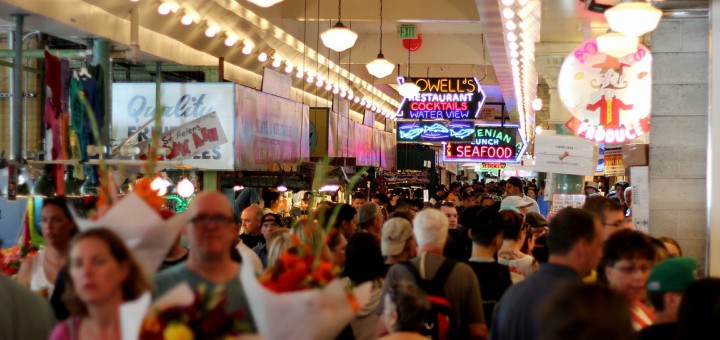 Pixabay (2017), CC0 Public Domain[/caption] Every time we encounter another person in this world, we have an opportunity to love Christ through them. We all know this, but do we truly embrace this? Sometimes we want to pick and choose who these people are: our family, neighbors, or maybe the homeless, poor, or disenfranchised. But there are countless other encounters with other people each day that we take for granted. Countless other opportunities to reach out in love and treat each person with the dignity they deserve. Think about how you approach these encounters each day:
Service workers like the checkout person at the grocery store, the librarian, or bank teller
People that work near or with you
Telemarketers
Toll booth operators
Other drivers on the road
Other drivers in a parking lot
People commenting on social media and online or playing online games.
People posting videos and blogs that you can interact with online.
People you walk past or bump into
People attending classes or entertainment with you
People directing traffic
Sometimes it is easy to reduce people to their purpose in our lives. Getting a coffee from a drive-through doesn't exactly seem like an opportunity for ministry, but you aren't necessarily called to preach. Here are some things to think about in your day:
Pray at the start of the day, before work, or shopping or errands or anywhere you might be where you encounter people. Ask God to use you as His instrument to bring His love to others.
Think before you speak. Take extra time and energy from yourself to use kindness and manners when addressing someone. Be sure that what you say communicates that you respect the dignity of that human soul.
Listen. If you ask someone how they are, listen to the answer. If they share some personal information, ask a follow up question.
Offer prayers and encouragement. Do not hesitate to offer a "God bless you" or to add someone's intentions to your prayers. You would be amazed how many people genuinely need encouragement and support and are searching for God's love in the world and that you may be sent to be that person for them.
Put others before yourself. Take the time to put others first. Let people in on the crowded highway, open the doors for others, help someone reach a high shelf or pick up something they dropped. Make their problems your opportunity.
When has the opportunity to serve Christ in others come to you in a place you didn't expect?
---
Copyright 2018 Kate Daneluk
About the Author

Kate Daneluk is a wife, mother of six, and co-founder of Making Music Praying Twice. With a background in music, theology and education, she contributes articles and resources to various publications.