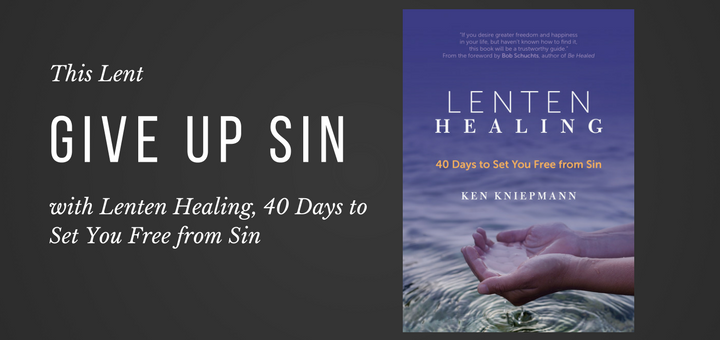 Copyright 2018 Michele Faehnle. All rights reserved.[/caption] Have you decided what you are doing for Lent this year? If not, then I have a fantastic solution for you! This Lent, give up sin with a new book, Lenten Healing, 40 Days to Set You Free From Sin by Ken Kniepman. During this holy season, we are all encouraged to pray, fast and give alms. For me, it's a "spiritual reset" button, helping me take my eyes off the cares of world and refocus on the most important thing, deepening my prayer life and growing closer to God. Every year since I was a little child, I have given up desserts for lent, especially because I have quite the sweet tooth! As an adult, I expanded that sacrifice and saved the money each week that I would have purchased the extra things at the grocery store and donated it to a soup kitchen or organization like Mary's Meals (who feeds millions of children a day). Then, about six years ago, Fr. Michael Gaitley encouraged me: "Don't give up chocolate; read my book instead." I read his bestselling spiritual retreat in a book, Consoling the Heart of Jesus. It was life-changing. I still give up chocolate (and sweets) each Lent, but I also now try to work through a spiritual book that will deepen my relationship with God. This year I am going to be reading and reflecting each morning with Lenten Healing, 40 Days to Set You Free From Sin. I've actually spent the last few months with an advance copy and it's been such a powerful read, I cannot wait to do it again! Kniepman is the former executive director of the John Paul II Healing Center in Tallahassee, Florida, and this new book is based on their popular and successful healing program designed by Bob Schucts (author of two other amazing books on healing – Be Healed and Be Transformed). Each day Kniepman discusses one of the seven deadly sins and the hurts and wounds that support them. Through prayer and meditation, he helps you unveil them in order to remove them from your life. Lenten Healing is written to allow you look to the roots of your sin and "helps you rid yourself of destructive thoughts, beliefs, emotions and behaviors."
Many of the topics discussed were very eye-opening to me. For example, day 4 is a fast from the wound of false-burden bearing. If you are shaking your head in wonder, bear with me. Kniepman goes on to explain that false-burden bearing is carrying a burden that doesn't belong to me, such as a parent hovering over a child. He goes on to explain how abuse victims often times blame themselves for the violence taken on them. He writes "False-burden bearing often connects to the faulty beliefs and emotions related to guilt and codependency, where we believe that we are somehow responsible for the outcomes of other people's decisions, and we will do everything in our power to save the other person." How often do I think, "I can fix them," of my family and friends. Under each of the seven deadly sins, other topics such as self-reliance, self-promotion, double mindedness, narcissism, abandonment, loneliness, shame, hopelessness, worry, regret, anger, resentment, self-pity, and neglect are brought to light and "fasted from" by the reader. Each day then leads you into scripture, questions to ask yourself and prayer. On Sunday, a feast day is celebrated and the virtue that replaces the sin is pondered and accepted as a gift into the reader's life. I have found the prayers in this book so powerful; I have been bookmarking and taking screen shots of them so I can access them to pray when I have quiet time, especially before the Blessed Sacrament.
This prayer from Lenten Healing reprinted with permission of Ave Maria Press.[/caption] I cannot recommend it enough! Although Lent is quickly approaching, you can start the meditations on Ash Wednesday while you wait for your book to arrive with the sample pages found at Ave Maria Press. This year, when Easter arrives, you'll have a deeper understanding of sin, the wounds that hold you back from God, and prayers and tools to move forward, free from sin.
---
Copyright 2018 Michele Faehnle
About the Author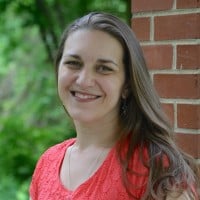 Michele Faehnle is a wife, mother of 4 and a school nurse. In her free time she enjoys volunteering for the church and is the co-chair of the Columbus Catholic Women's Conference. She is also the co-author of The Friendship Project, Divine Mercy For Moms, Our Friend Faustina and Pray Fully; Simple Steps to Becoming a Woman of Prayer. Read more of her work at InspireTheFaith.com.