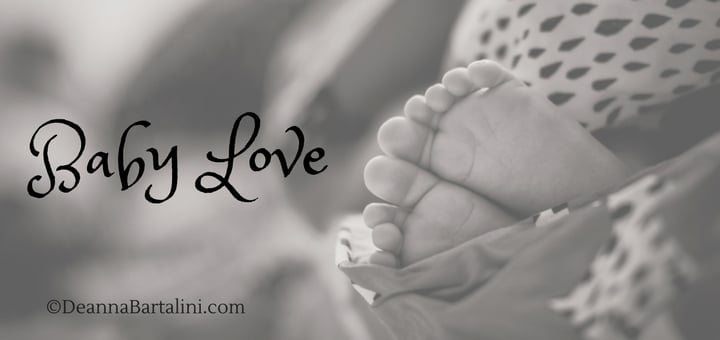 Photo by Janko Ferlic (2016) via Unsplash, CC0 Public Domain. Text added by author.[/caption] In the last month, I have witnessed two great miracles. The first, a dear friend, who was hospitalized for pneumonia, had such serious complications including the need to be intubated and sedated, is no longer seriously ill. While she is still recovering and will be for some time, her being on the road to recovery is a miracle and testimony to prayer and faith. The other miracle is a new life joined our family when our daughter had her son, Henry. As a mother, I recall the amazement and awe when I had my children. I can remember sitting and staring at them as they nursed, overwhelmed by how perfect and tiny and dependent and maybe a bit scared my husband and I could raise them. With Henry, I'm still overwhelmed and amazed and awed by this precious gift. Because of work, her husband had to move. She and Henry will join him soon; for now, they are with me. I have many moments of sitting with him, holding him and whispering to him how much I love him. One morning as I held him, telling him all the things, I realized that is how God loves each and every one of us. My grandson has done nothing to earn my love. Think about a newborn: we are happy if they eat, burp, dirty their diaper, and sleep. That's it. Yet I would do anything for that little boy. And God would do anything for us. Indeed, He did when he gave us His son. But before that, He gave us life, created in His image and likeness and He loves us because of we are His. His love comes with no strings; there is no expectation of perfection. We put so much on ourselves, we worry, we stress, we overcommit. That is not the plan God had in mind. God wants to love us. My love for Henry, like your love for your children, is but a small glimpse of the love God has for us. Stop trying to earn it; stop trying to find it somewhere else. Sit in God's lap; rest your head on His shoulder; feel His arms around you; let His love fill you. When you are filled, get up and share that love with others.
---
Copyright 2018 Deanna Bartalini
About the Author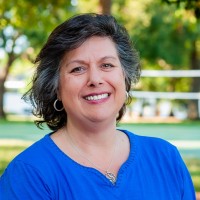 Deanna G. Bartalini, MEd, MPS, is a Catholic writer, speaker, and educator. Her Bible study, invite the Holy Spirit into Your Life, is published by Our Sunday Visitor. Her website, DeannaBartalini.com, is for the Every Day Catholic. There you can find Deanna's writing, free webinars on Catholicism, her podcast and social media services, and invite her to speak to your group, in person or virtually.