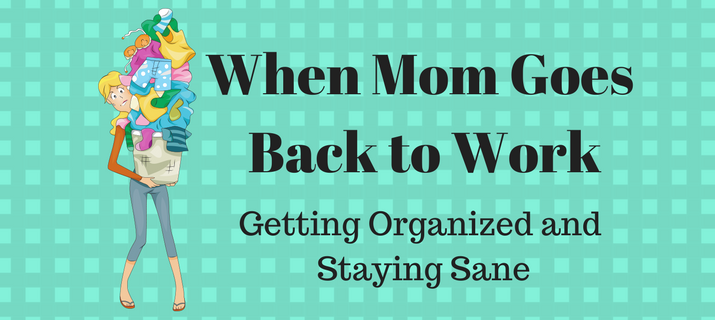 Created in Canva with elements purchased by the author. Copyright 2018 Michele Faehnle. All rights reserved.[/caption] This year an unbelievable job opportunity fell in my lap as a school nurse at a wonderful Catholic school a few minutes from my house. All the signs pointed to taking the position; however, I was apprehensive at the idea of going back to work full-time. While I would only be working while my children were in school, it would leave little time for getting anything else done, like the dishes and laundry! Knowing I would have to have my life in order to make this work, I reached out to my super-organized friends for tips on a smooth transition. Here are some tips to help you become more efficient, whether you work outside the home or not! Make Mornings Smooth by Preplanning. Getting 6 people out the door early in the morning can be stressful, and I have learned that by spending extra time pre-planning can make all the difference in the world.
I made sure I had a week's worth of uniforms for my kids (five shirts, five pants/skirts/jumpers, and lots of socks). I collected used uniforms from friends whose children outgrew them and had them altered to make this a budget-friendly choice. For my daughter who doesn't wear a uniform, I have lots of matching outfits that are easy to grab and go. My intent is to do laundry during the week, but when it does not happen, I can make it through if I have to! I also visited a close out store and found spare pairs of tennis shoes under $10 for each kid. (I knew one lost shoe in the morning would throw everything off.)
I spend about an hour each night getting everything ready to go. Lunches are packed, laptops get charged, and clothes (including my scrubs) are all laid out. I also take five minutes to review the school calendar and my personal calendar to make sure we are prepared for what is coming the next day.
In the mornings I make sure all the lunches and gym clothes are actually IN the backpacks and everything is by the back door (hats, coats, and projects), so there is less risk of leaving them at home.
Block off one afternoon for "catch up." When I do the pickup from school, I often find I spend the afternoon driving kids to and from extracurricular activities. This can tie up my entire afternoon and evening. I've learned to keep one afternoon per week free by blocking it off on my calendar and make sure I keep that time for what it is meant for! I arranging for carpools for my kids and say "no" to additional events so I can keep up with the laundry, dishes, grocery shopping, and meal planning. Do laundry by bedroom. Instead of putting all the laundry together and sorting, I wash laundry in loads by bedroom. So for example, we are split into 3 rooms: parents, big kids and little kids. I wash my husband's and my clothes together, the big kids' clothes together, and then the little kids'. How does this save time? I usually get all the clothes washed, but folded and put away is another story! Since I wash the clothes by bedroom, the clean clothes go back into that room in the laundry basket. If it doesn't get folded, at least when the kids are searching for their soccer shirt, church khakis, or favorite socks, they only have one basket to search. The older kids can also help by folding and putting the clothes away, since they know what dressers they belong in! Balance work and fun. My first weekend back to work I said yes to a Friday-night tailgate, sporting events all day Saturday, a party Saturday night, and an event at church on Sunday. Needless to say, when Sunday night rolled around, I was exhausted and not ready for Monday morning! On other weekends, I spent all Friday folding laundry, Saturday doing yard work, and Sunday atd a speaking engagement. I learned that it was important to balance. I needed something enjoyable each weekend so I didn't turn into a workaholic, but too much fun made the new week miserable. Balance is the key. Learn when to say "yes" and when to say "no." Although I always prayerfully discern my volunteer time, I'm the type of person who can take on quite a full plate and somehow manage to get it all done. I quickly realized I had to be more selective in my other activities that cut into family- and friend-time. If you find you are having trouble discerning your commitments, talk to a trusted friend or your spouse before you say "yes." I once received wise spiritual direction from a priest who shared there are many times in our lives we will have to choose between two goods. Having an outside opinion can sometimes help us discern the better choice for us and help us live our vocation out more fully. While I believe it is of vital importance for us to give our time and talent to the church, over-committing can make everyone in your family miserable, including yourself!
What are your best tips for keeping your family organized and staying sane as a mom?
---
Copyright 2018 Michele Faehnle
About the Author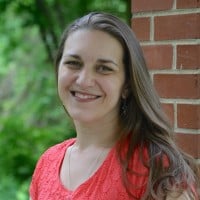 Michele Faehnle is a wife, mother of 4 and a school nurse. In her free time she enjoys volunteering for the church and is the co-chair of the Columbus Catholic Women's Conference. She is also the co-author of The Friendship Project, Divine Mercy For Moms, Our Friend Faustina and Pray Fully; Simple Steps to Becoming a Woman of Prayer. Read more of her work at InspireTheFaith.com.