Copyright 2018 Kaitlyn Mason. All rights reserved.[/caption] To call The Case for Catholicism comprehensive would be an understatement. Right out of the gate, Trent Horn begins a clear, concise, and extremely thorough explanation of the Faith. The book truly delivers on its promise to provide us with answers to Protestant objections. Horn compassionately addresses a remarkable number of objections to Catholicism with fresh insight and a rigorous catalogue of references backing up his text. Flip to the back, and you'll find an index similar to the style of the index in the Catechism, making this book a perpetually valuable reference resource, in addition to being an enjoyable read. So much of what keeps Christians from a more perfect unity with each other is related to semantics. Yet in this book, it is as if Horn is holding each dogma and objection up to the light of truth, as one might hold a prism up to the light. The result is a full-color spectrum of clarity that sheds light on both Protestant and Catholic thoughts on each subject. This will enable Christians to understand each other much better and will provide opportunity for healthy dialogue. This book can do much to bring unity among Christians. The Case for Catholicism serves as a gentle invitation to us all to come closer to a more perfect unity with each other and with Christ. The Church instituted by Christ on earth, the Church that holds the authority and security only Christ can give, this one, holy, Catholic, and apostolic Church belongs to all of us. So, let us explore together this case for Catholicism. May our exploration strengthen our faith in Christ, and may it serve to perfect our unity with God and with each other. Jesus prayed for Christians to be one as He and the Father are one (John 17). This book will help answer that prayer. The Case for Catholicism is available from Ignatius Press and on Amazon. I am grateful to Ignatius Press for the opportunity to share this book with you today!
---
Copyright 2018 Kaitlyn Mason
About the Author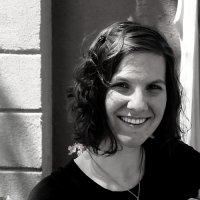 Kaitlyn Clare Mason is founder of Mary Garden Showers, a national ministry sharing Christ's mercy with women and families in crisis pregnancies. Author, songwriter, and homesteader, she is blessed to be a wife and the mother of four children. She writes to help you trust & serve the world through your home at KaitlynClareMason.com.