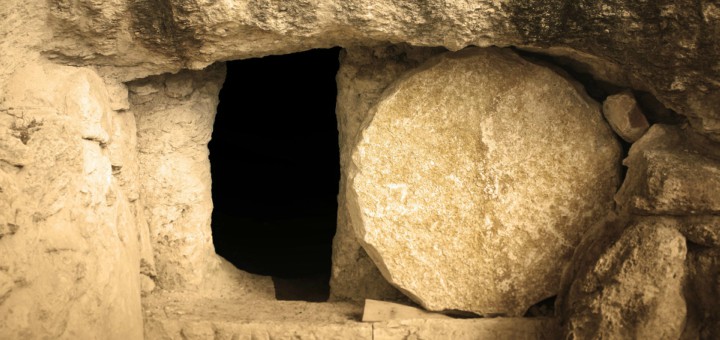 Pixabay (2012), CC0 Public Domain[/caption] The Octave of Easter is over, the clearance candy is all but gone, and the world is quickly moving on to the next thing. Since spring is one of the busiest times for families, it can be easy to forget our Easter joy. But in the Catholic Church, we're still celebrating Easter and will continue to all the way to Pentecost, celebrated this year on May 20. If you are looking for some very simple ways to continue to celebrate Easter with your family, here are just a few (easy!) ideas:
Learn the Regina Caeli. This is the Marian antiphon that is recited or sung during the Easter Season as the end of Night Prayer. But you can recite it any time of day that works for your family – during morning or night prayers, at the dinner table, in the car. (Want to learn to sing it? Check it out on YouTube!)
Pray the Glorious Mysteries of the Rosary. To make it more manageable, you can focus on one of the Glorious Mysteries each week and pray just one decade at a time. Finding good images that correspond to the mysteries is a great way to help little ones pray the rosary.
Sing an Easter hymn together during one of your family prayer times. Ask your children to share one of their favorite Easter songs, or choose one with a simple refrain and lots of "Alleluias" and use it to open or close one of your family prayer times. It could be as simple as singing the Alleluia you sing at your parish, or as difficult as learning a new verse of "All Creatures of Our God and King" each week.
Light an Easter Candle at mealtimes. Similar to lighting Advent candles, you can modify this many ways to make it work for your family. It can be as simple as a plain white candle or as daring as making your own family Paschal Candle.
Get a Holy Water font to renew your Baptismal promises. This can be as simple as beginning your day by crossing yourself with the Holy Water -- or you might also include the recitation of one of the Creeds, or reciting the Baptismal promises.
Do something JOYFUL each Sunday of Easter as a family. How does your family like to celebrate together? How do you have fun together? Find something to celebrate each of these great Sundays. It could be as simple as making pancakes for breakfast or having ice cream sundaes at dinner, or you can let each family member choose a fun activity on one of the Sundays.
How does YOUR family continue the joy of Easter for all 50 days?
---
Copyright 2018 Megan Swaim
About the Author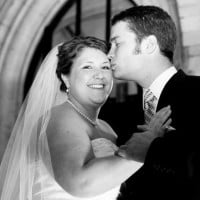 Megan Swaim is an Indiana girl on an east coast adventure. A former high school youth minister, she now gets to minister full-time to her three young daughters and her husband Josh. Megan spends her days homeschooling at the kitchen table, drinking iced coffee, and exploring coastal Virginia.