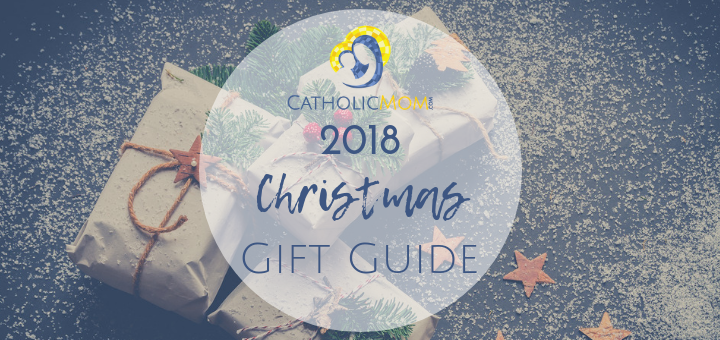 Image credit: Pixabay.com (2017), CC0 Public Domain. Modified in Canva.[/caption] Welcome to our 2018 Gift Guide! Here you'll find unique gifts for everyone on your list. Many of these gifts are custom-made by friends of CatholicMom.com — and some of them come with special savings! We also have gifts that come with a bonus: your purchase helps others. Be sure to order early!
From Holy Cross Family Ministries
Children Learn the Rosary Coloring Binder Easy to teach and fun to learn! Help children learn and appreciate the Rosary. • For home or classroom • Fun activities and coloring for children 4-9 years old • Includes Parent/Teacher Guide and recommended family activities • Includes permission to reproduce activity sheets for each child! The Rosary reminds us of the stories of Jesus' life through the eyes of his mother, Mary. Learning to pray the Rosary, children discover that Jesus also experienced joyful, luminous, sorrowful and glorious times in his life. Children will learn: • About Father Peyton and why he was called the "Rosary Priest". • Prayers of the Rosary. • Mysteries of the Rosary – the stories of Jesus' life. • How to Pray the Rosary. • To experience the joy and comfort of Rosary prayer as a foundation for a strong spiritual life. • To grow in their faith and pray with their family. Price $24.95; available through Holy Cross Family Ministries.
At the Movies
The Dating Project: A Movie for Every Single Person Half of America is single. The way people find love has radically changed in an age of swiping left or right. The hook-up, texting and social media culture have profoundly altered the dating landscape. Yet, men and women still seek meaningful relationships. The Dating Project follows five single people, ages 18-40, as they search for authentic and meaningful relationships – real people trying to find love and happiness. Family Theater Productions produced the film in association with Paulist Productions, Mpower Pictures and Pure Flix to bring you a powerful snapshot of today's dating culture to promote conversation and restoration, bringing hope to single men and women. DVD, documentary style, English with option of English subtitles. Duration: 1 hour, 10 minutes. Price $14.99; available through Holy Cross Family Ministries.
Family Dinner Family Dinner focuses on the contemporary topics of true love and dating as it parallels The Institution of the Eucharist the Fifth Luminous Mystery of the Rosary. Family Dinner is the story of 15-year-old Cristina who gets caught planning to sneak out to a party with Lukas, a popular senior she has been secretly seeing. Her parents are angry but Cristina begs them to reconsider. They are willing to relent but only after they all meet Lukas ... but who has time for that? Cristina promises to help each family member with their projects to free up their schedules for a family dinner. Lukas is not enthused about having dinner with the family. Will Lukas even come? His modern and entertaining drama is about learning the nature of true love and the selfless service Christ's love calls us to share in The Institution of the Eucharist. DVD 28 minutes. Filmed in English. Dubbed in Spanish. Subtitled in Portuguese and French. All on one DVD Includes a multi-lingual study guide. Price $8.95; available through Holy Cross Family Ministries.
Subscription Boxes
Feast Day Box
Courtesy of FeastDay.co. All rights reserved. Used with permission.[/caption] Feast Day packs a pilgrimage into your grocery bag with foods that Catholics around the globe use to celebrate our Church's feast days and liturgical seasons and it's delivered right to your door. And a portion of your purchase will go toward helping Christians in the Holy Land! The Feast Day is a grocery bag that includes three food items varying from foreign to domestic fare that's either ready to eat or easy to prepare. Get ready to enjoy pastries, desserts, snacks, and meals associated with the particular observance accompanied by prayers to go with each feast. You'll also receive one or two devotional pieces from the large faith-oriented selection the Church has to offer so you can continue the feast by feeding your soul. Use code CATHOLICMOM for 10% off any order placed in November and a 2019 St. Joseph's Sunday Missal with any subscription, while supplies last. Visit FeastDay.co to order.
Catholic Family Crate
Courtesy of Catholic Family Crate. All rights reserved. Used with permission.[/caption] Surprise quarterly packages delivered to get kids excited about their Catholic faith! Catholic Family Crate sends fun and holy mail to help families LEARN about the faith, PRAY together, GROW in relationship with God and CONNECT as a family! It's super easy for parents as all the materials are included to dive into liturgical seasons and teach their children about various Catholic topics such as the Rosary, the Mass, and more. All the content is theologically edited and created under the guidance of theologians, Catholic Montessori teachers and Catechesis of the Good Shepherd catechists. Their mission is to empower parents as the primary educators of their children and help families create a Catholic culture in the home. There are no contracts and you can cancel at any time. Visit CatholicFamilyCrate.com to order.
Catholic T-Shirt Club
Courtesy of Catholic T-Shirt Club. All rights reserved. Used with permission.[/caption]

Subscribe to the

Catholic T-Shirt Club

today and get your very own Catholic Box each month! It's the perfect gift for every Catholic! Use coupon code CATHOLIC30 to get 30% off your first Box! Expires December 17. Visit

CatholicTShirtClub.com

to order.
Give a Gift, Make a Difference
Nomi Network
Product images courtesy of Nomi Network. All rights reserved. Used with permission.[/caption]
Nomi Network
helps to create economic opportunities for women who have been victims of sex trafficking in Cambodia and India and will soon expand operations to the United States. These trafficking survivors create gorgeous jewelry, wallets, bags, pillows, and clothing and all proceeds go back to programs that help them achieve economic independence for themselves and their families. We can't all go rescue these women but we can support them in other ways by purchasing products like these, pictured above, from
Nomi Network's Online Store
:
Box of Joy
Children in Guatemala receive "Boxes of Joy" in this 2014 file photo. The Cross Catholic Outreach gift-giving program is now in its fourth year sending gifts to impoverished children in the Caribbean and Central America. (CNS photo/courtesy Cross Catholic Outreach) See BOX-OF-JOY-FOUR-COUNTRIES Oct. 23, 2017. Used with permission. All rights reserved.[/caption]

Box of Joy

is a ministry of Cross Catholic Outreach, which provides life-saving work in some of the poorest nations on Earth. Box of Joy enables families in the United States to fill a shoebox with both treats and necessities for children in five countries who otherwise would not receive any gifts at all during Christmastime. Families can participate through sending their Box of Joy to the

national screening center

in Miami by December 16

th

or by creating and sending a box online through the Box of Joy

website

.
---
Copyright 2018 Barb Szyszkiewicz, OFS
About the Author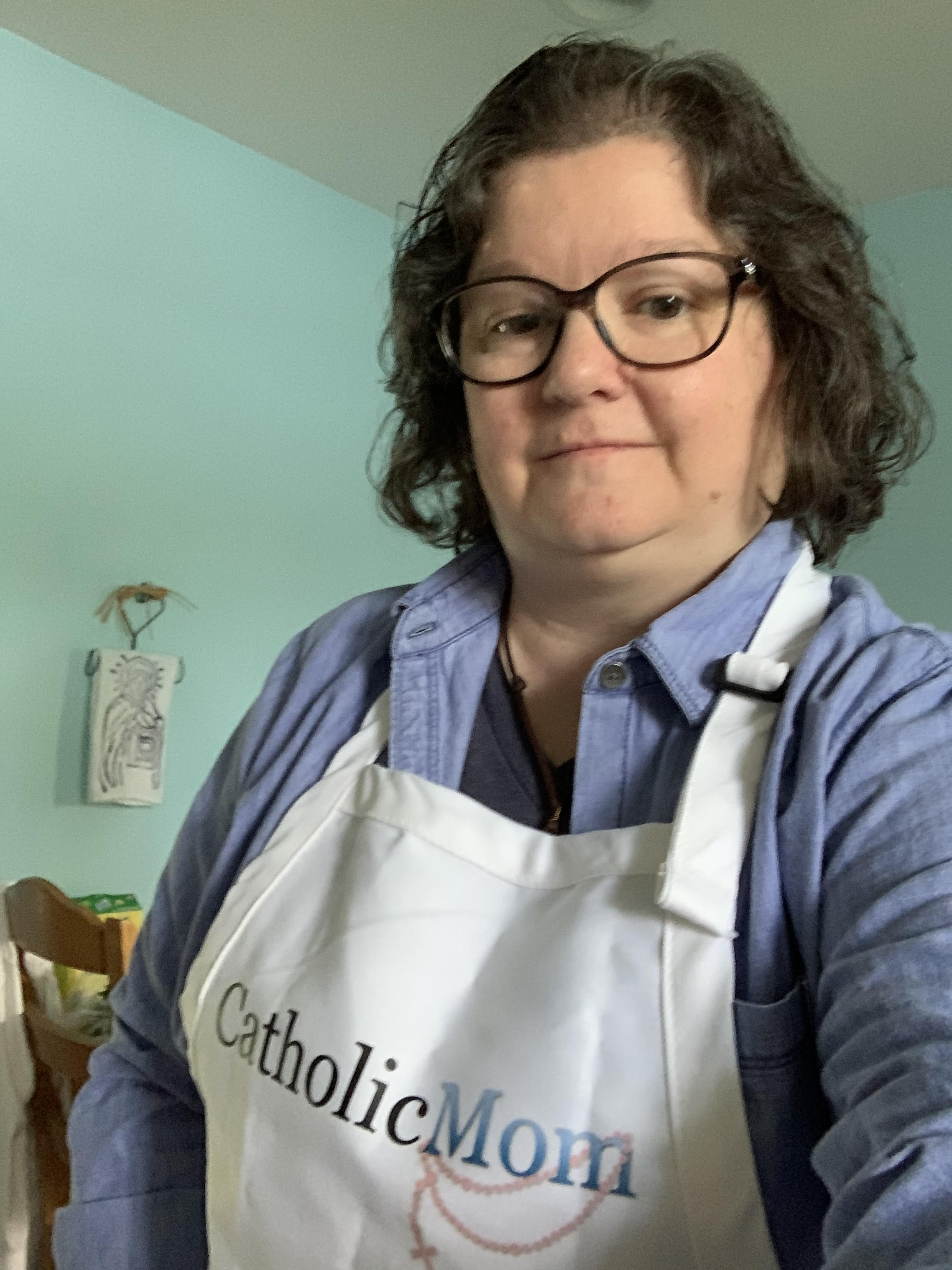 Barb Szyszkiewicz is a wife, mom of 3 young adults, and a Secular Franciscan. She is editor at CatholicMom.com. Barb enjoys writing, cooking, and reading, and is a music minister at her parish and an avid Notre Dame football and basketball fan. Find her blog at FranciscanMom and her family's favorite recipes with nutrition information for diabetics at Cook and Count.