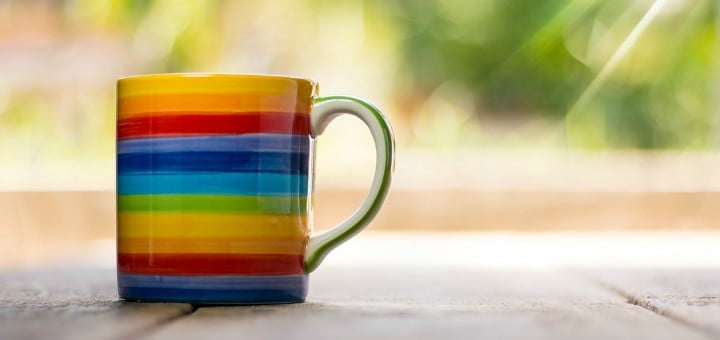 Pixabay (2017), CC0 Public Domain[/caption] Remember that good thing you gave up for Lent? Remember how frustrating it was not having it? Remember how magnificent it was indulging in it again on Easter Sunday (or right after the Vigil Mass)? Lent may be a distant memory now that we are here in the second week of Easter, but we can still continue to gather many benefits from the spiritual disciplines we picked up for those forty days. Lent is not meant as a season that we just white-knuckle through with bated breath until we can finally celebrate again on Easter Sunday. It's meant as a season of strengthening, cleansing, renewal, and transformation. I never thought that coffee creamer would be something that transformed my spiritual life in any way. But all the way through Lent, you better believe I missed it. I drink a lot of coffee. Way more than I should, truth be told. (I suppose if I really wanted to do something great, I could have given up coffee altogether, but I'm not that brave.) So I had a fairly decent number of opportunities daily to be reminded of the work God wanted to do in my soul. Then Easter came, and I busted out the bottle of French Vanilla creamer I had picked up earlier in the week. Ah ... bliss. But something was different. I spent the last month and a half without something I really enjoyed, and I had offered it to God out of love for Him. If I really loved Him, wouldn't I keep sacrificing for Him? Jeepers, I'd never felt so guilty over a beverage before! A few hours later, I came across a new (to me) idea. That good thing you really like that you gave up? Every time you experience it again after Lent, make an act of thanksgiving to God for the gift of whatever that thing is.
"Can the wedding guests fast while the bridegroom is with them? As long as they have the bridegroom with them, they cannot fast." (Mark 2:19)
The Easter Season is a seven-week long celebration of Christ the Bridegroom wedding His Bride the Church through His Passion, Death, and Resurrection. God wants us to celebrate that! Now, every cup of coffee with creamer can be a like a little wedding toast I can offer to the Divine Bridegroom in celebration. It's a little thing, and it's a simple thing, but it's helped me be mindful and thankful for the Resurrection in a way like never before, even as the season continues for several more weeks. I won't feel guilty for stopping my Lenten penance. No, I'll joyfully drink my coffee in celebration. Cheers!
How do you stay focused on the Season of Easter for all seven weeks?
From Missale Romanum (1920) via Mary's Rosaries Public Domain Images, public domain.[/caption]
---
Copyright 2018 Hilary Thompson
About the Author

Hilary Thompson is a young wife and mother of two boys in southeast Michigan. She has been an organist since she was twelve. When she grows up, she wants to be a 97-year-old church cleaning lady. You can find more of her work at Messy Buns & Latin Chant.