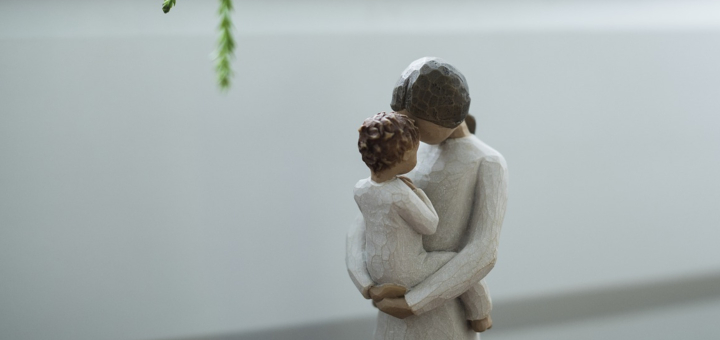 So we've made our faith authentic.
It's a part of who we are, from the words we speak to the decisions we make. We offer up our suffering, from scraped knees to annoying siblings. We weave prayer throughout the day, whether we're making a mess or cleaning it up. We approach friends and neighbors from a Catholic perspective, whether they share our beliefs or long for the truth. We practice putting our faith in action no matter how small the opportunity.
We've made our faith accessible, encouraging questions and opportunities for discussion.
My father knew a great deal about the Faith and made sure that my sister and I understood its truths. He answered our questions from a sound theological background and if he didn't know the answer he consulted a trusted priest. We try to do the same with our children, explaining the hows and whys of Holy Mother Church in an age-appropriate manner. Because the more they know about the reasons behind the teachings of the Church, the more likely they will be to remain faithful as adults.
We've been honest about our failings.
Neither myself nor my husband is perfect, and we've made plenty of mistakes. But we seek out the sacrament of Reconciliation with our children. They may receive absolution if they desire it, or observe from the pew if they are too young. Our children know that when we fall, we can pick ourselves up through the grace of the sacraments.
It's true - I don't excel at living liturgically, but I am the woman God designed for my kids.
Together we walk the path of sanctification toward heaven. God willing, our domestic church will get us there.
Do you excel when it comes to liturgical living? Or is it something you struggle with, as well? How do you make it work for your family?
---
Copyright 2018 Ginny Kochis