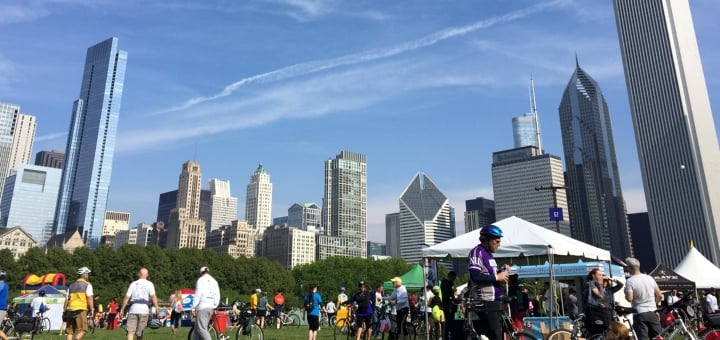 Copyright 2017 Pam Spano. All rights reserved.[/caption] Last year I participated in Bike the Drive here in Chicago. Now I'm in the process of preparing for this year's ride. Besides the clothing I've chosen to wear, a new bike, accessories and the food I'll take along, I had the idea that this may also be a spiritual journey. I'm not a Bible geek, but Allison Gringas is. I contacted her about Bible verses pertaining to riding a bike. She was very helpful and recommended two. Here's the first one:
"Let every valley be lifted up, And every mountain and hill be made low; And let the rough ground become a plain, And the rugged terrain a broad valley." Isaiah 40:4
The Bike the Drive will take place on Lake Shore Drive. The Drive looks flat, but as I pedaled along during last year's event there were some slight hills and a few turns. Just like my faith journey. The second Bible verse made me pause and my heart pounded a little harder:
"The LORD is the one who goes ahead of you; He will be with you He will not fail you or forsake you. Do not fear or be dismayed." Deuteronomy 31:8
Knowing that God is ahead of me not only while I ride my bike in this event, but during my lifetime made me reflect on the love that God has for me. It's not often that I contemplate that.
Copyright 2017 Pam Spano. All rights reserved.[/caption] The biggest surprise while preparing for the ride was finding a patron saint of cycling. I casually Googled it and found out that St. Madonna Del Ghisallo is the patron saint for cyclists! Here is the prayer to St. Madonna Del Ghisallo:
"Lord, protect us from harm as we go on this bike ride. Guide us away from accidents. Instill in us a level of awareness to thwart others who are inconsiderate to our vulnerability on the roadways. In your name we pray. Amen."
As a convert, my faith journey has been an interesting one. Even after thirty-plus years, I'm still learning about my Catholic faith. Who knew that riding a bike would be a faith-filled experience? Please pray for me and all those who participate in Bike the Drive.
---
Copyright 2018 Pam Spano
About the Author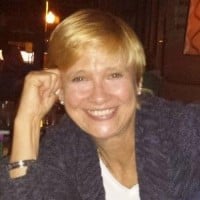 Pam Spano converted to the Catholic faith as an adult over 30 years ago. Her conversion story started when she sarcastically said to her Catholic boyfriend at the time, "I suppose if we were to get married, you would want me to convert." He thought for a moment and said, "Well, I am worried about your soul." And so the journey began ...