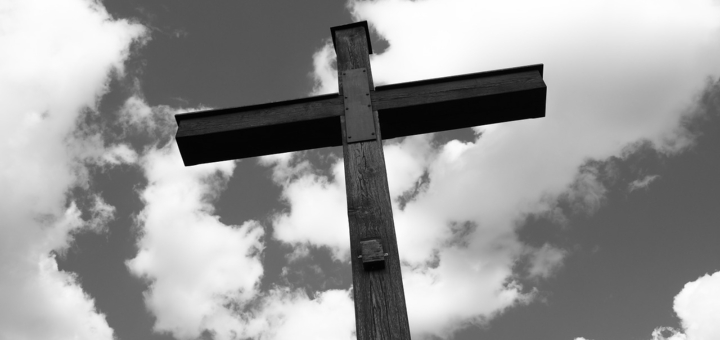 Copyright 2018 Kelly Guest. All rights reserved.[/caption] "Where's Jesus' cross?" asked my three-year-old daughter. On the back wall of our church, hanging by the entrance into the nave, is a statue of Jesus clothed only in a loincloth, arms outstretched, one foot on top of the other. But there's no cross. "It's invisible!" answered her twin sister. For the next eight years, I wondered about the purpose of that statue hanging on the wall. That is, until last month. I was, sadly, attending the funeral Mass of one of our wonderful youth. At an age full of promises and possibilities, 18, his earthly life ended in a tragic accident. The Requiem Mass began in the narthex, where Father said a prayer over the coffin before processing in. I turned in my pew towards the back of the church. As Father blessed the remains, I saw the young man's parents and brother. Brave yet broken, they stood beside the body of their son, their brother. Then, from the corner of my eye, I saw Jesus hanging on the wall. At that moment, I knew where the cross was. The grieving family was carrying it. Under its weight, they walked into the church. Now I understood. Everyone who enters is carrying a cross. Some are struggling under large crosses; some have lighter burdens. Yet we all are carrying our own cross. God sees the invisible crosses we are carrying. It was not a part of His original plan that we would ever experience suffering and death. When Adam, however, chose his way over God's way, sin entered our world, along with its devastating effects. Therefore, the Father sent His only begotten Son into the world. Through His suffering and death, we are redeemed. Then, the Father and the Son sent the Holy Spirit. Now our own sufferings have the power to sanctify. Still, that does not make our crosses any easier to bear. So, we come to church. Before God's presence, we pray and He comforts us. We unload our worries, our problems, our losses, our woes at the feet of Jesus. He, in turn, gives us Himself. And in the Eucharist, we receive the grace to carry on.
---
Copyright 2018 Kelly Guest
About the Author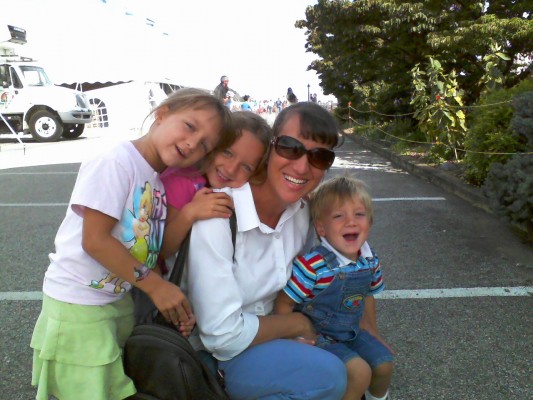 God has given Kelly lots of wonderful opportunities to follow Him. She was a Dominican Sister of St. Cecilia in Nashville, an education coordinator for a Catholic Charities' program for pregnant teens, a middle school teacher, a director of religious education and is now a youth minister. Her most challenging and rewarding calling, though, is wife and mother of ten children. What she has learned, she blogs at CatholicMom.com.