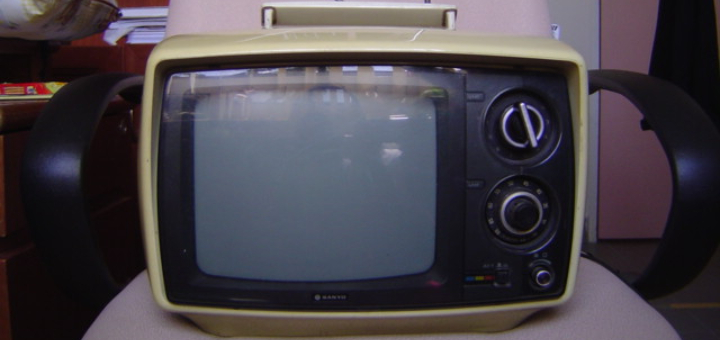 Photo by Hana Kirana (2004) via Flickr, CC BY 2.0[/caption] Truth be told, I'm not a huge fan of keeping a diary. I've tried a few times, but my life just didn't seem interesting enough to write down (let alone read again at some point down the road). The same could be said for everyone's relatively recent obsession with sharing things on Instagram Stories. Anyone who is anyone has been capturing video of themselves and sharing it on the 'Gram (as the kids call it), and while I've tried a couple of times, I just haven't had anything that interesting to share (also, I have a crooked nose that I'm pretty self-conscious of, so …). That being said, sometimes exciting things happen, and one of those things is about to kick off here in the next month or so. Some might say, it may even be exciting enough to warrant starting a diary and sharing on Instagram Stories (but still … that crooked nose …).

In the latest edition of "God confirming he has a sense of humor," my real-life and internet friend Steve The Missionary and I have been given a pretty wild opportunity. At the end of July, we'll be flying out to Boston to record a 10-episode television series with the wonderful team at CatholicTV. Yep. You read that right. My crooked nose is coming to a screen near you.

So, I thought it would be fun to share some of our journey with the awesome readers at CatholicMom, considering Lisa and the CatholicMom team were the first to give me a shot in Catholic media way back in the days of 2015! First off, you may be wondering, "How in the world does one go about getting a show on Catholic television?" Well, to be honest, I'm still not sure I'm qualified to answer this question. I spent quite a bit of time making jokes on social media about different Catholic television shows I'd love to see, and somehow that eventually led to a producer from CatholicTV reaching out to me and basically giving me a challenge. "You talk a lot about what would make for good Catholic TV, so why don't you give us a pitch and see what happens?" I immediately texted Steve after receiving this email. He's YouTube famous, after all, and knew more about looking good on screen than I did. We teamed up to submit two pitches to the network. The first was The Great Catholic Hipster American Pilgrimage, which was basically a show where we traveled around to different Catholic pilgrimage sites around the United States, spending time in prayer and then visiting a local Catholic establishment (a Catholic-owned brewery or restaurant, for example).

This seemed pretty cool, if you ask me. However, for the network, the idea of flying two completely unknown guys around the county to pray and drink beer with a film crew following didn't seem like a solid idea (I can't imagine why!). Our second pitch was for a Catholic discussion show tentatively titled Repent and Submit. This idea was for Steve and I to discuss Catholic topics in a semi-debate format. Topics would be fun, silly, serious; the whole gamut. We'd take ideas from social media, chat about them, and show people that you can be authentically Catholic while also having a good time.

And would you believe? They thought it was a good idea too!!! So now Steve and I are at the point in our journey where the rubber meets the road. We have to sit down and map out a pilot episode, and fast!

We'll be flying out to Boston in July to walk on set and try and have a great time in front of the cameras, and you'll be able to check it out this Fall on CatholicTV (available both on TV, the internet, and via your streaming devices like the Amazon Fire Stick). And, you can keep checking back here at CatholicMom as I continue to document the journey every step along the way! It's going to be wild. Say a prayer for us … we need it!
---
Copyright 2018 Tommy Tighe
About the Author

Tommy is a Catholic husband, father of four boys, and the author of The Catholic Hipster Handbook (available now!).