An Unexpected Role by Leslea Wahl The devastation of a ruined summer. The gift of a second chance. Can Josie learn the lessons she needs in order to discover her true self? After a humiliating event and overwhelming peer pressure, 16-year-old Josie flees her home to spend the summer with her Aunt on a South Carolina island. Her fresh start turns into the summer of her dreams as friendships grow, romance blossoms, and a series of thefts surround her with excitement. However, when tragedy strikes someone close to her, Josie realizes there are more important things than her reputation. As she sets out to solve the mystery she has become entangled in, she not only realizes the importance of relying on her faith but along the way also discovers who God wants her to be.
This book about finding your place in the world, is a perfect adventure for the summer. Set on a South Carolina Island, this story contains elements of mystery, adventure, humor, innocent romance, and faith. An Unexpected Role continues to hold a special place in my heart. Something about the characters in this novel makes it very special to me. When I was writing my first novel, The Perfect Blindside, in order to make my teen characters believable I spent a lot of time listening to and observing my own kids. While I was taking notes of certain teen phrases that I liked, I thought about what would happen if an author wrote too much about her kids and it ended up causing trouble for them. This was the idea that created An Unexpected Role. Poor Josie's life is turned upside down when her mom's new novel causes turmoil, ruining what Josie thought would be the best summer ever. But when her aunt comes up with a great idea for Josie to join her on the small island where she lives, the real adventure begins. Join Josie on her adventure of a lifetime. What happens when you mix one theatrical girl, two handsome young men, a rich Hollywood producer, the wisdom of a military veteran, lost pirate treasure, and a series of thefts? A humorous, and touching tale of self-discovery and the most amazing summer ever. 2017 Moonbeam Children's Book Award Gold Medal Winner 2017 Catholic Writers Guild Seal of Approval Themes: Finding yourself, dealing with bullying, being grateful for blessings
---
Copyright 2018 Leslea Wahl
About the Author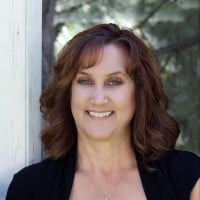 Leslea Wahl is an award-winning author of Catholic teen adventurous mysteries. She lives in beautiful Colorado with her family. Leslea believes one way to encourage teens in their faith is through positive messages and Catholic values, embedded in great stories. She is excited to share her reviews of some incredible Catholic books, all of which have received the Catholic Writer's Guild Seal of Approval. Find her online at LesleaWahl.com.