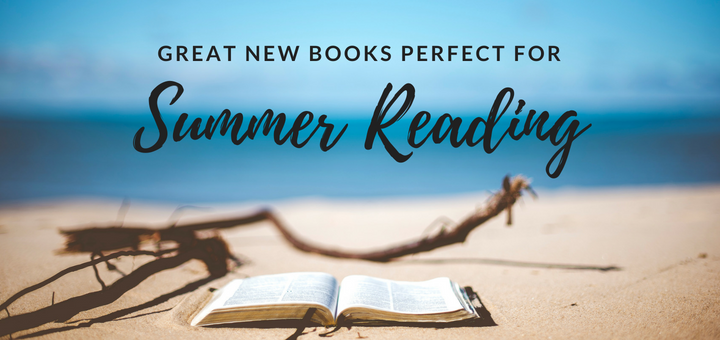 Created by Sarah Reinhard in Canva.com using free image elements. All rights reserved.[/caption] Even though I'm decades away from summer vacation as a time filled with hidden reading nooks and camp adventures, I still can't help but equate "summer" with "reading." These new releases are books I've read and loved, books I recommend and would share with each of you personally, if I could. Whether you start them this summer or just mark them "to be read," don't miss the encouragement and growth they each offer.
by Julia Marie Hogan, MS LCPC If the phrase "self-care" makes you (a) roll your eyes or (b) feel knee-jerk guilt vibes, then I have a book for you. I say this as someone who has never been one to care for my self. I'd like to say that having kids changed that, but, if anything, it pushed me harder. Self-care is NOT an excuse to behave selfishly, and I appreciate Julia Hogan's work not only to explain it, but to give people like me (and you!) the tools we need to do more than read about it. Yep, a book with room to write. #NOTajournal There are two parts to It's OK to Start with You: knowing your worth and creating your self-care plan. In the first part, Hogan explores what we're doing that's sabotaging our very selves. Are you getting enough sleep? Are you getting the food and movement you need? And, maybe most important for some of us, are you being nice to yourself? The second part of the book has action plan sections built in. It's a step-by-step look at not only what you should do, but what you can do. It doesn't just include the admonishments to exercise and eat right, either. There's a chapter on mental health and another on prayer. I love the Catholic worldview that's baked right into what Julia has written, and I love how practical this book is. I'll be handing it to new moms for sure, and maybe some older moms too. 😉 Oh, and for the record, you don't have to be a woman to need to take care of yourself. In fact, I can think of a few men in my life who would benefit from this!
by Rebecca Frech "Making friends is one skill," writes Rebecca Frech in her new book Can We Be Friends?, "and choosing them is quite another. Picking the right people to be close to you is very important. The people we surround ourselves with rub off on us. We pick up quirks and habits, sayings and attitudes from them. We tell our children to be mindful of the crowd they run around with, and we need to do exactly the same thing." The topic and art of friendship is one we might not think enough about. Social media has made "friend" into a verb that applies to anyone who knows our name. Frech addresses true friendship in this slim volume, including sharing tips for making and keeping friends, as well as ways you know that it's time to walk away from toxic friends. "As amazing as the people we love are," Frech writes," they can never hope to fill the God-shaped hole that is inside us all." Yes: There are even tips for being friends with God, and they're not eye-rolly at all.
by Teresa Tomeo There's more to Catholicism than just Sunday Mass. That's the premise of Teresa Tomeo's new book. I'd like to think this is a book I don't need ... but I stand corrected. It's not so much stating the obvious as it is teasing out the fun. Beyond Sunday isn't a long book — it clocks in at just over 100 pages — but it manages to pack a punch. (Anyone who's familiar with Teresa Tomeo won't be surprised by that. I think "pack a punch" is Teresa's middle name.) I enjoyed reading Beyond Sunday, and I'm going to enjoy dipping back into it. It's a great book for getting off your duff and into action. #implementationFTW + Teresa has also put together a 5-day challenge and many other resources. 💪🏾
---
Copyright 2018 Sarah Reinhard This article contains Amazon affiliate links; your purchases through these links benefit the author.
About the Author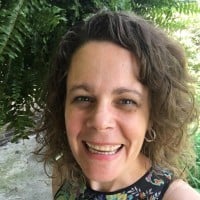 When she's not chasing kids, chugging coffee, or juggling work, Sarah Reinhard's usually trying to stay up read just one…more…chapter. She writes and works in the midst of rural farm life with little ones underfoot. She is part of the team for the award-winning Catholic Mom's Prayer Companion, as well as the author of a number of books. You can join her for a weekday take on Catholic life by subscribing to Three Shots and follow her writing at Snoring Scholar.