If you (like me) have children in school, then probably you (like me) are fighting the summer-reading battle. I wish my teen were more of an eager reader, but until his Catholic high school starts requiring biographies of World Cup soccer stars instead of literary classics for summer reading, I'll need to continue steeling myself for the fight. Being someone who loves reading and learning about all sorts of things, I've been enjoying a tall stack of new Catholic nonfiction.
Catholic Wisdom for a Mother's Heart
Donna-Marie Cooper O'Boyle's writing has encouraged me as a mom ever since I stumbled upon her books more than a decade ago. Her newest book, Catholic Wisdom for a Mother's Heart (Paraclete Press) promises to be as inspiring and comforting as her previous work. Short chapters make it readable in small bursts of time, and the book is peppered with recipes, not for cookies or salads but for faithful family living. Donna-Marie's style is gentle, but make no mistake: her faith is strong, and it shows.
"Allow this book to serve you, taking in nourishment from its flavorful recipes for faithful mothering. Be at peace so that you may guide your family well with joy and love within your amazing vocation -- lighting your family's way to heaven!" (p. 9)
Beyond Sunday
Summertime is the perfect time to renew your faith with a study program, and Teresa Tomeo's Beyond Sunday: Becoming a 24/7 Catholic (Our Sunday Visitor) is an engaging way to deepen your spiritual life. Designed in a chapter-a-week format, this book offers suggestions for going "beyond Sunday" each week, in the form of prayer, reflection, and reading. Tomeo's Beyond Sunday Study Guide, cowritten with Gail Coniglio, is perfect for small study groups. Gather a few friends to read this book together and challenge yourselves to living the faith more fully.
"Don't all of us deserve a chance at an abundant life? That's what God wants for all of us. It's what he has prepared for each of us by giving us the gift of the Church. ... there is nothing in your life that could ever top an active, living, breathing relationship with the one who created us and knows us better than we know ourselves." (p. 22)
Would You Baptize an Extraterrestrial?
How can you resist a title like that? The scientific-minded reader will definitely appreciate Would You Baptize an Extraterrestrial? by Guy Consolmagno, SJ, and Paul Mueller, SJ (Image Books). Both scientists at the Vatican Observatory, the authors receive hundreds of emails with questions that come up when science and faith come together. In this book, they address 6 of the most common questions that have been posed to them over the years:
Biblical Genesis or Scientific Big Bang?
What Happened to Poor Pluto? (This one was my favorite -- I'd never understood why it was "demoted.")
What Really Happened to Galileo?
What Was the Star of Bethlehem? (COOL!!!!!!!)
What's Going to Happen When the World Ends?
Would You Baptize an Extraterrestrial?
This book is definitely one to leave around for the teenagers in your life to find. A fairly-challenging writing style means that this one is best for seventh-graders (with good vocabularies) and up. Challenge is a good thing, though!
Gratefulness: The Habit of a Grace-Filled Life
Cultivate good habits: Susan Muto's Gratefulness (Ave Maria Press) invites readers to develop "The Habit of a Grace-Filled Life." Chapters begin with quotes from saints and Scripture, and end with questions for reflection (bring your journal), fascinating and inspiring stories of saints and others who've lived holy lives, and prayers. This book requires greater concentration than some others I've mentioned here, but it's definitely worth it.
"Ceasing to obsess over what has to happen for us to be happy is the key to celebrating the giftedness of each day we are alive." (p. 9)
Photo via Pixabay (2017), CC0 Public Domain. Title added in Canva.[/caption]
What are you reading this summer?
---
Copyright 2018 Barb Szyszkiewicz, OFS This article contains Amazon affiliate links; your purchases through these links benefit the author.
About the Author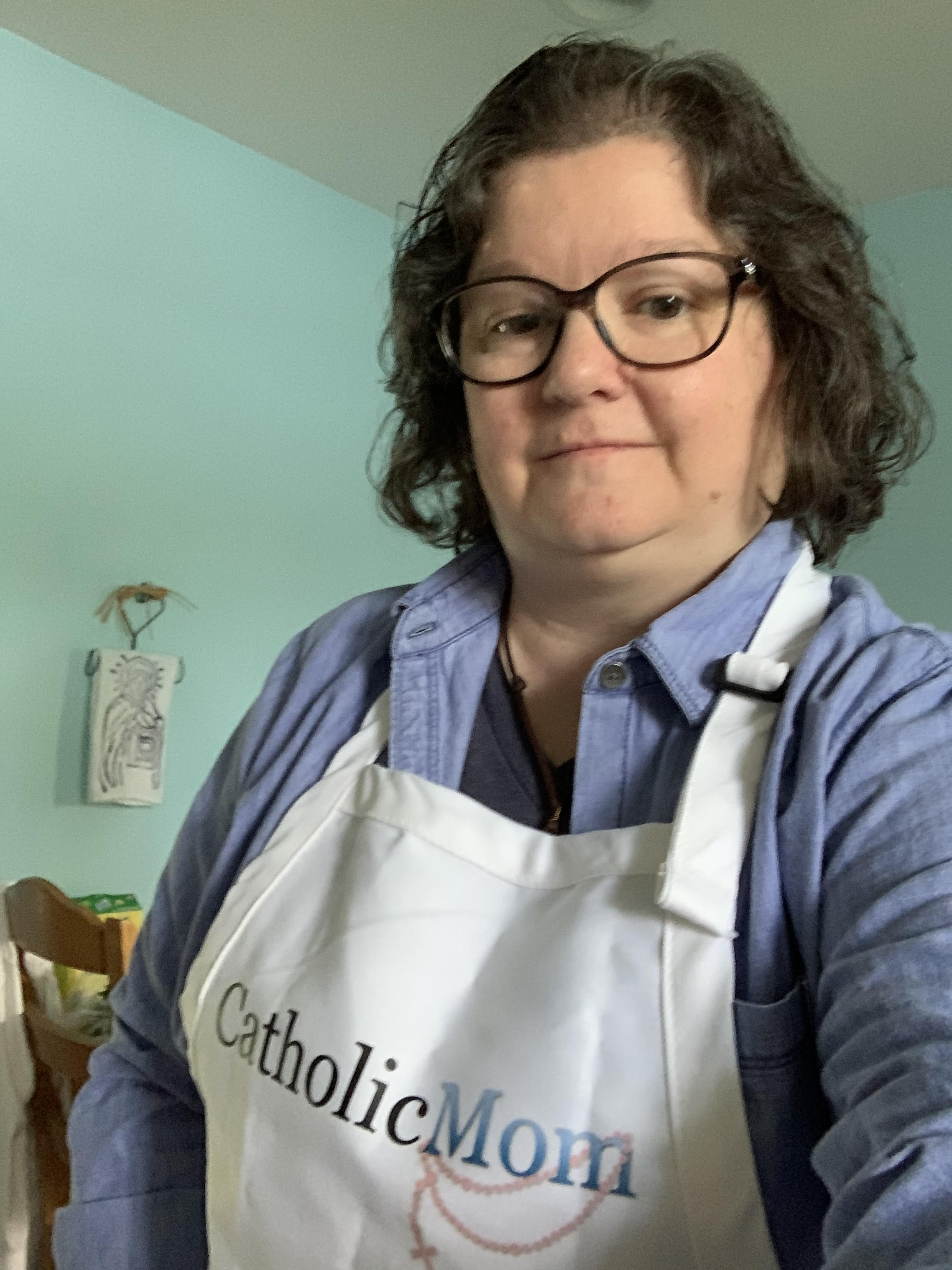 Barb Szyszkiewicz is a wife, mom of 3 young adults, and a Secular Franciscan. She is editor at CatholicMom.com. Barb enjoys writing, cooking, and reading, and is a music minister at her parish and an avid Notre Dame football and basketball fan. Find her blog at FranciscanMom and her family's favorite recipes with nutrition information for diabetics at Cook and Count.