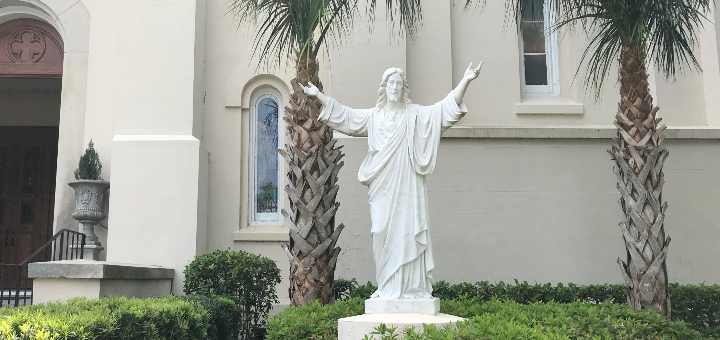 Copyright 2018 Ellen Mongan. All rights reserved.[/caption] Did you ever wonder why the disciples chose to follow Jesus? Was it what He said or what He did that drew these twelve men like a magnet to Him? In word and deed, Jesus was an extension of the Heavenly Father's love. Each one of them wanted to grow close to Him. Love is what all people are hungering for, but it is only God's love that can satisfy the hungry soul. Jesus called them by name and took a personal interest in them. He built a relationship with each man by spending time with them and getting to know them. He, like a shepherd, guided them and protected them. Like a father, He taught them and trained them to be His disciples. Once they got to know Jesus, they began to love Him. As they walked with Him and talked with Him the disciples realized that He alone had "the words of eternal life." They wanted to be just like Him and teach others to do the same. Eventually Jesus called them to be "fishers of men!" In the same way Jesus loves us, teaches us, trains us, guides us, protects us, and calls us each by name. He then calls us to be "fishers of men." Are you? Who are your disciples? As parents we are called by God to "Train the young in the way they should go; even when old, they will not swerve from it." (Prov. 22:6) In a way your children are your first disciples. If we want them to follow Jesus we must train them well in the ways of the Lord. Then one day they too will become "fishers of men." How are you doing in your mission to build the little Church? Raising our children in the ways of the Lord is one of the most important works we will do. We are forming the next generation to become soldiers for God. May God the Father continue to teach you, to train you, to guide you, and may you in turn do the same for your children. Mother's Day and Father's Day just passed. As I prayed about what to post this month I decided to post a prayer for moms and one for dads to guide us in our vocation. I originally wrote these prayers for Elizabeth Ministry International. A PRAYER FOR MOTHERS Heavenly Father, I come to You once again, To ask for Your grace and my heart to mend Waiting in stillness, to begin my day I carefully listen to what You say. I cannot do what I am called to do Without depending totally on you. My role as wife, mother, sister and friend Is overwhelming at times and seems without end. When I want to give up, Let me open instead your Holy Book. To be ready to learn, And eager to discern. Let me learn from the women who sought your face And daily walked in grace As I follow in their footsteps day by day Help me to faithfully live your way. Mary, our mother, was faithful and true. I want to be just like her too. Giving her surrender "yes," Trusting You to do the rest. Elizabeth carried her baby who leaped with joy. She and Mary, each expecting a blessed boy. New mothers, cousins, mentors, and friend, Supporting each other to the end. Hannah wept because of an empty womb Not aware that You would bring Samuel to fill it soon. Her love for You did never cease Giving Samuel back to be Your 'little priest!' Esther was blessed with beauty, it is true She used this gift to bring glory to You. You saved her people and set them free All the while her eyes were set on Thee. Ruth although widowed did not give up hope Instead with her mother-in-law stayed 'til she could cope. Gleaning in the field awaiting a man Until Boaz asked for her hand. Let me live my vocation as mother and wife Learning from these holy women all of my life Sacrificing all for love of family Just as You, Jesus did for me. May I honor my husband with service and care. Thankful that he is always there. Let our children unite us and never divide. You created them with the love we had inside. May I show my daughter how to be gentle, yet strong To humbly repent when she has done wrong. Let me teach her to be beautiful inside and out To be a godly lady, 'cause that is what counts. Let me teach my son to open doors and share the chores Always put ladies first, and not to curse. Help me to form gentlemen. Who grow from little boys to godly men. As I train up our children in the way of the Lord Let me build memories and I will never be bored. Thank you for growing a mother's heart in me. It is the miracle within that I cannot see. May my household chores not way me down It is no better sacrificial altar I have found Praising you as I go about my day Carefully guarding what I say. Cooking, cleaning, and washing clothes too. This is what I am called to do. Training, teaching, daughters and sons Loving my husband and children until the day is done. Fill me with joy and peace as I nurture my family. This is what I daily desire of Thee Let me live with others in one accord, Remembering no matter what happens, Jesus You are Lord! In Jesus' name, Amen! A PRAYER FOR FATHERS Father, I come before you to seek Your face. Draw me close enough to walk in grace. Give me a desire to stop and pray Listening attentively to what You say. Let me learn from the fathers of our faith Who walked by grace and sought Your face. Walking in gentleness and humility too As St. Joseph who cared for You. Noah sailed on the ark, his family on a search, May I do the same within my "little church." Father Abraham was obedient and full of faith, He never frets, no matter what the case. When Daniel found himself in the lion's den, He waited patiently until set free again. As David put his trust in you alone, Let me do the same in my home. With the boldness of Peter and brave heart of Paul, Please give me courage to always stand tall. Laying down my life as a sacrifice of love Just as our Savior who came from above. Let me live my vocation as best I can While learning from these holy men. Trying to love my wife with all my heart, Being an example from the start. Let me teach my son to be a man Passing down virtue, life skills, and all I can. Protecting, providing for my daughter with all my might. Because as a father I know, this is right. With peace as my banner, and love as my way, May I face fatherhood fearlessly each day. Teaching, training, and setting the bar high too Give me the strength to do as father ought to do. When I fall, or fail and want to give up, Let me remember what is in the cup. Fatherhood is a challenge, a privilege too Without a doubt, a calling from You. As I follow in your footsteps day by day, Teach me faithfully to live Your way. Marching along with the Holy Spirit to guide I walk in confidence knowing You live inside. As I look to You, may my children look to me And may I always point them to Thee. In Jesus' name, Amen!
---
Copyright 2018 Ellen Mongan
About the Author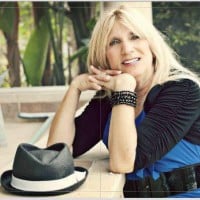 Ellen Mongan is a Catholic writer, speaker, and host of WOW MOM podcasts. Her book, WOW MOM: A Walk with God, is on Amazon. She contributes to Catholic Mom, Women of Grace, and Augusta Chronicle. Her most important roles as wife to Deacon Patrick and mother of eight led her to ministry. Learn more and contact her to speak at EllenMongan.com.