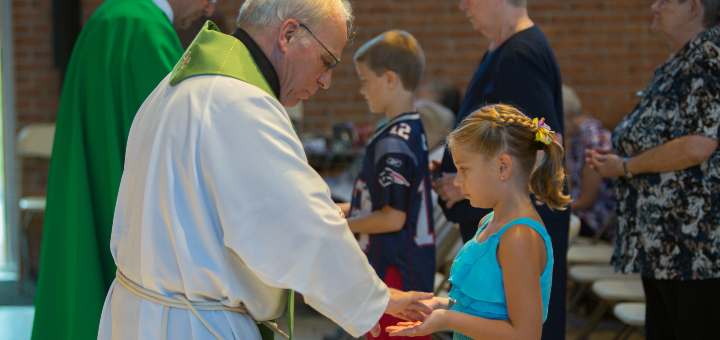 Healing Mass, 2015. Copyright 2015 Holy Cross Family Ministries. All rights reserved.[/caption]
"They anointed with oil many who were sick and cured them." (Mark 6:13)
A decade ago, while making rounds in a hospital in a large American city, I visited a gentleman who was not sure he wanted to speak with a priest. However, once engaged in conversation, he became cheerful and animated, even though what he had to share about his medical condition was quite dire. He seemed delighted to have someone to listen to his fears about his health. He had been diagnosed with Stage 4 pancreatic cancer. Far from his home in another part of the country, he had no relatives or friends to support him. He knew he had just a few weeks to live, no longer. This was not confessional so what I am sharing does not involve violating the seal of confession. He sheepishly revealed that he was Catholic but had been away from the Church for many years. He described his years in exile from the faith as a long series of failed marriages, decades of drinking to excess, promiscuous sex, sadness, cheating business partners, gambling, neglect of family and friends. He summed it all up by saying, "I have little time left on this earth and this is not a very pretty picture, is it?" Then he said, "Can you save me?" My response came from deep within, I hope from the Holy Spirit. I said, "No, sir, I cannot save you!" I paused a couple beats before adding, "But Jesus can!" This surprised even me and calls to mind the words of James 5:14-15:
"Is anyone among you sick? He should summon the priests of the Church, and they should pray over him and anoint him with oil in the name of the Lord. And the prayer of faith will save the sick person, and the Lord will raise him up. If he has committed any sins, he will be forgiven."
Following a long conversation, he confessed his sins, was anointed with the oil of the sick and received Holy Communion. I believe he returned in peace to the Father's house, his head and hands freshly anointed with oil in the name of the Lord. If you are a grandparent or the parent of grown children who worry you, remember this dying man making peace with God and returning home to his mother, the Church. Experience tells me it was the prayers of his mother, grandparents or some other family member or friend that prayed God's grace down upon him like oil running down over the beard of Aaron or drenching the brow of young David the king. I believe there is no prayer more powerful than a mother's prayer for her children. If you want the Oil of Gladness to heal your children, please keep praying for them and waiting patiently for their return to the richness of the Faith. Each weekday, the homily from Daily Mass at Holy Cross Family Ministries is shared online. Visit Family Rosary: World at Prayer and sign up to receive notifications of each day's homily.
---
Copyright 2018 Fr. Willy Raymond, C.S.C.
About the Author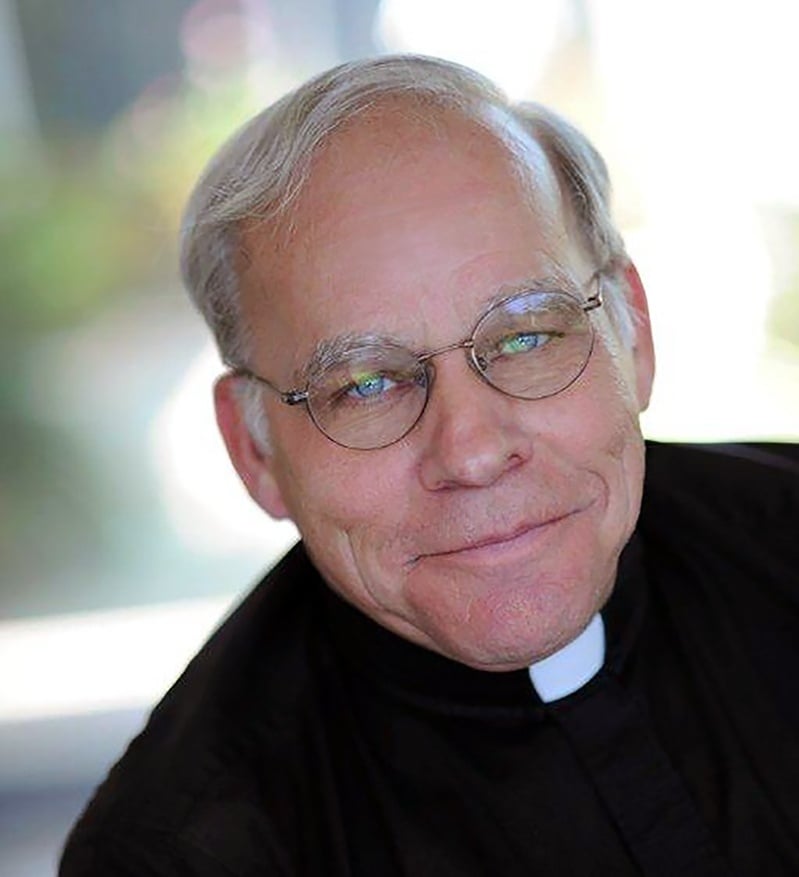 Father Wilfred J. Raymond, C.S.C. (Father Willy), a native of Old Town, Maine, is the eighth of 12 children. He joined the Congregation of Holy Cross in 1964 and was ordained to the priesthood in 1971. He earned a bachelor's degree in philosophy from Stonehill College in 1967 and a master's in Theology from the University of Notre Dame in 1971. He served in ministry at Stonehill College (1979-1992), Holy Cross leadership (1994-2000), National Director of Family Theater Productions, Hollywood (2000-2014), and President of Holy Cross Family Ministries (2014-2022). In addition to English, he is conversant in French and Spanish. He remains a diehard fan of the Boston Red Sox, even though he has served as Chaplain for the Los Angeles Dodgers.