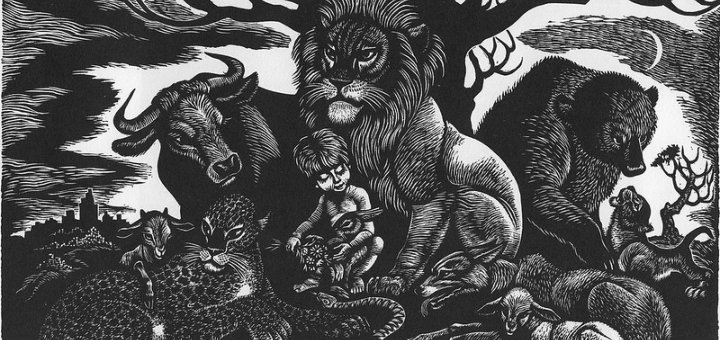 Image credit: "Peaceable Kingdom by Fritz Eichenberg, Flickr.com, CC BY NC-ND 2.0[/caption] "The Peaceable Kingdom" was a woodcut by Fritz Eichenberg, the artist responsible for many of Dorothy Day's Catholic Worker commentaries on the Gospel and the plight of the poor. Father Peyton grew up in a desperately poor family in County Mayo, Ireland. The first reading this weekend from Isaiah has inspired many millions to long for the beauty of God's Holy Mountain and the Peaceable Kingdom. This longing reminded me of an incident in the life of the poor Irish immigrant who became the Rosary Priest, Venerable Patrick Peyton. When he was a seminarian studying for the priesthood in Washington, DC, he coughed up blood and kept it a secret. Eventually he had to go to the emergency room. He was diagnosed with tuberculosis, a death sentence in the 1930s. He was sent back to Notre Dame expecting to die in the next couple months. One day, Father Cornelius Hagerty came to visit his sick room in the infirmary. Peyton said, "He found me at my worst, the lowest point in my life. I was depressed, had given up hope of ever realizing the dream of becoming a priest. I was even questioning God." Father Hagerty said, "Patrick, you believe in God, you received this faith from your parents. Put it to work. Pray to the mother of God that you will be healed through her intercession, if it is God's will. He never says "no" to his mother. Remember, Mary will be as good to you as you believe her to be, if you believe she is a fifty per-center, that is what she will be. If you believe her to be a one hundred per-center that is what she will be for you. It all depends on you and your faith. Then he said the most important words I have ever heard in my whole life, he said, MARY IS ALIVE!" "These words touched my heart and they were like tossing a match onto a haystack drenched in gasoline. My faith, like the burning haystack, leaped into blazing fire again." The rest of the story, many people know. Peyton was gradually healed through the intercession Mary and the hundreds and hundreds of Rosaries prayed for him and by him. He got ordained two years later and served as a priest for 51 years and was recognized as one of the most influential priests in the 20th century. His vision for a world at peace with families around the globe bonding together in prayer was a grand Gospel vision. It inspired millions around the world to create units of the peaceable kingdom in homes everywhere. Faith is more than a wish; it is the confident assurance of things hoped for. If we have faith in Mary, how much more powerful must be our faith in the Lord Jesus Christ! It is the relationship we have with God abiding in us. It is real, it is powerful and it depends on the strength of our response to God's grace in our lives. No wonder we can say with confident assurance that the family that prays together stays together. Each weekday, the homily from Daily Mass at Holy Cross Family Ministries is shared online. Visit Family Rosary: World at Prayer and sign up to receive notifications of each day's homily.
---
Copyright 2019 Fr. Willy Raymond, C.S.C.
About the Author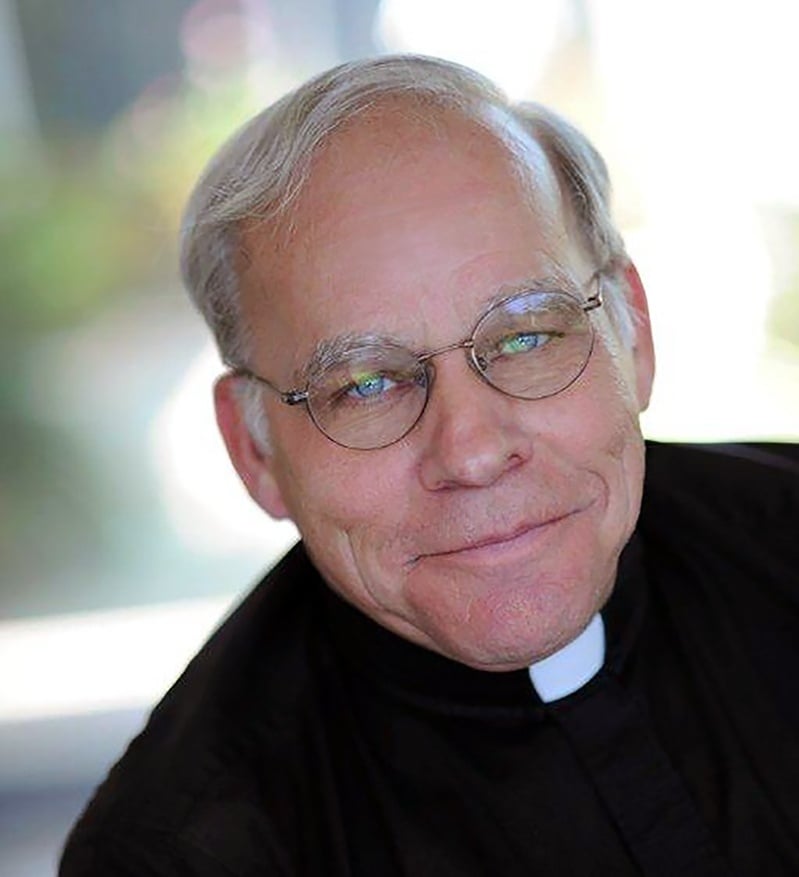 Father Willy Raymond, C.S.C. is President of Holy Cross Family Ministries. He entered Holy Cross Fathers in 1964. He earned a Bachelors in Philosophy from Stonehill College in 1967 and a Masters in Theology from the University of Notre Dame in 1971. In addition to English, Father Willy is conversant in French and Spanish. He's a native of Old Town, Maine and one of 12 children. He remains a diehard fan of the Boston Red Sox, even though he has served as Chaplain for the Los Angeles Dodgers.