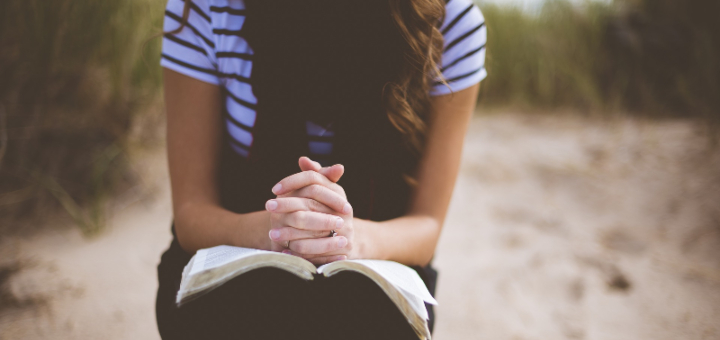 Via Pixabay (2016), CC0 Public Domain[/caption] As Moms and as humans, it can be difficult some days to make more time for prayer when we feel distant from God because of our busy-ness. I think this happens to the best of us. We know we love Jesus and we love the Church, and we know we should keep him close, but the days fly by and we are searching in our hearts for that time with Him. I was pondering all these things in my heart and came up with the following five steps which have helped me. I hope these points will help you too! Five Steps to Making More Time for Prayer
Pause. I think if we take the time to stop what we are doing even for a few seconds and decide to pray, it can make all the difference. It's as simple as saying the Lord's Prayer or a Hail Mary with reflection and helps greatly in bringing our hearts closer to God. When we are driving, doing errands, taking the kids places, or other things, we can get caught up in the to-do list. Taking that reflective pause is the first step to recognizing the need for calling on the Lord and praying to Him.
Carve out Three Specific Times for Prayer. Even if it's just a few minutes, select a few short times during the day and say to yourself, "this is my prayer time." Stick to it. If it's just three minutes each time, that's a good start. Praying a Rosary while driving or while doing a light chore is something that can be done. Obviously, taking special time to sit down and pray and meditate would be an awesome thing, but sometimes those weeks or months happen when we become busy. Try out the idea of making three times during the day part of your schedule, even if just to say a short prayer to God, thanking Him and recognizing His Presence with you. It will surely grow. You may find yourself praying more often sooner than you think.
Visualize Jesus is with You as You Go Through Your Day. As simple as this sounds, it's kind of like a prayer and it becomes a way of getting closer to Him when you visualize His Presence. In addition, you can add Our Lady and your own guardian angel as someone very close to you as you do things during the day. Just as adding the short prayer will help you to make time for prayer, so will the practicing Jesus' presence. Soon, you will feel more inclined to talk to him and listen to Him as you live each day.
Call on Him for Help. When something goes wrong or right, call on Him. He is your friend. Know that when you ask for Him to be with you, He is there. Whether it's trying to avoid a car accident while driving, breaking apart argument between your kids, dealing with a relative on the phone, or something else, the Lord can help you. Always remember He is your best friend.
Be Patient with Yourself! As you are going about trying to make good changes to grow more obedient in your prayer life, keep in mind that changes don't always happen overnight. Be patient with yourself as you strive to love God more. As you do your best to pray, you may have obstacles, but with the grace of God and continuing the daily journey you will get back on track. Keep in mind that if you stick with something for about 21 days it can become a habit. Keep going!
I hope these points will help you to pray and love God even more. You are special to Him and so is your life and your family. Have courage and continue the awesome journey you have already begun with Jesus and the Church!
Via Pixabay (2017), CC0 Public Domain[/caption]
---
Copyright 2018 Anne DeSantis
About the Author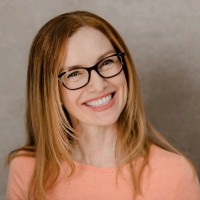 Anne DeSantis is a Catholic wife and mother of two grown daughters. She has written for CatholicMom since 2016. She is the director for the St. Raymond Nonnatus Foundation, with outreach to families affected by divorce and separation. Anne is a 55+ model/actress and the host of the online TV show Journeys in Faith with Anne DeSantis and the podcast Sewing Hope. Learn more about her work at AnneDeSantis.com.