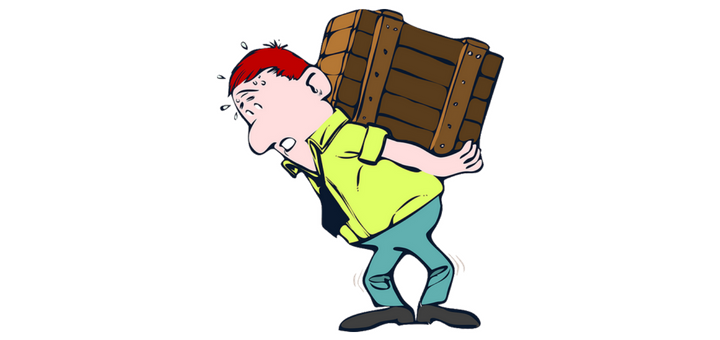 Via Pixabay (2012), CC0 Public Domain[/caption] My daughter spent most of this summer living at college, doing a fellowship in the town where her school is located. She just came home last week, and, in a little more than a week, it's time for her to leave again. Thanks to a summer spent living on campus, this year's move is already behind her. In a win-win set-up, Residential Life allowed the fellowship students to move into their fall housing on August 1 so, this year, after two moves in May and two in August, she came home with her fall room already set up. Although it was a lot of moving in just a few short months, it was, from our perspective, the easiest of her moves so far, an opinion solidified by the fact that we had no hand whatsoever in the August 1 move. Then again, since she'll be starting her junior year, I would hope we'd learned a thing or two about this move in-move out process.
Are you making a trip to dormville?
Two years ago, I couldn't imagine I'd ever be in a position to offer advice but now, for whatever it's worth, I'm happy to share some of the commonsense wisdom we've gained in the past two years of moving a kid one very long (5.5 hours) car ride away. Make a list. Her freshman year, I was on top of it. In the spring, months before she left, I found an extensive list online and started chipping away at it right after graduation, picking up extras of toiletries on each trip to Target so we didn't have to do a massive shopping spree the week before she left. Last year, a combination of knowledge (knowing what stores were near campus), experience ("Mom, I don't really need that") and leftovers made the process simpler, which was good because the lists didn't materialize until a week or so before she had to leave. Luckily, they were much shorter, allowing us to finish on time despite a much later start. This year? I turned to her as I was writing this post and said, "Do you need to make a list of things we need to get before you go back to school?" Buy it here or buy it there? Freshman year, we had no real idea of what our resources were once we got her to school. Last year, we knew the lay of the land and made a trip to Target for larger items (a microwave cart) and forgotten items a part of the move-in plan. If your child will have a car at school and/or her school has a well-stocked bookstore, this is a less urgent concern, as she can be responsible for her own forgotten items. In addition, stores like Bed, Bath & Beyond allow you to order online and have the order shipped to the store nearest campus for pickup when you arrive. This comes in handy when you can't fit even one more thing in the car. You will forget things even if you start shopping early and it's not the first time you're doing this. I'm hoping this is the year we don't have a list of things we need to ship to her, especially since she has a vehicle and can go out and get what she needs. three things I needed to send her (in addition to the list of things to buy once we got her back to school) before we even got to campus. Reduce your stress by making it your goal to forget as few things as possible rather than to forget nothing at all. If you haven't done this before, or haven't done this since your own college days, you will forget something. If you're putting your child in charge, s/he will forget something. Aiming to do otherwise merely adds unnecessary stress to an already stressful situation. Why do you think the parents who've done this before recommend Amazon Prime? Whose room is it anyway? Maybe you've been haunting the stores and spending time on Pinterest tracking down great dorm storage ideas for months now, but if the ideas don't match your child's room set-up, taste and personal/organizational styles, expect push-back. This is your child's first opportunity to set up a living space in a way that works for him; let him try out the things he thinks will work. Consider renting a storage space. This is more a move-out suggestion than a move-in suggestion. We did this for the first time this summer because it made no sense to cram the car with piles of things that she'd just have to repack and take back to campus in three weeks. If your child's campus is close to home, the expense might not be worth it but the longer the car ride, the more you'll appreciate the luxury of leaving some of the dorm room stuff behind. Benefits include not having to store things like the microwave and fridge somewhere in your living space all summer long. Be flexible. If you haven't already accepted this as the cardinal rule of parenting, now might be a good time to do so. Make lists and make plans, but expect them to change. In addition, be prepared to be flexible about who's in charge and when your child is successfully leading the way, resist the urge to micromanage or impose your way of doing things on them. This is their life they're preparing for, so let them own the preparations as much as possible. Not only is it good practice for what lies ahead, but sometimes, they have good ideas. Some of my best days with my daughter were the crunch-time shopping trips we did just before she headed back to school. These trips have, in fact, become a part of our August tradition -- one that we both look forward to. Cherish this time, even if off-to-school nerves bring out your child's more challenging side. Soon enough, the house will be too quiet, and then, before you know it, all the stuff you just took to campus will be back in your basement for another summer.
---
Copyright 2018 Lisa Hess
About the Author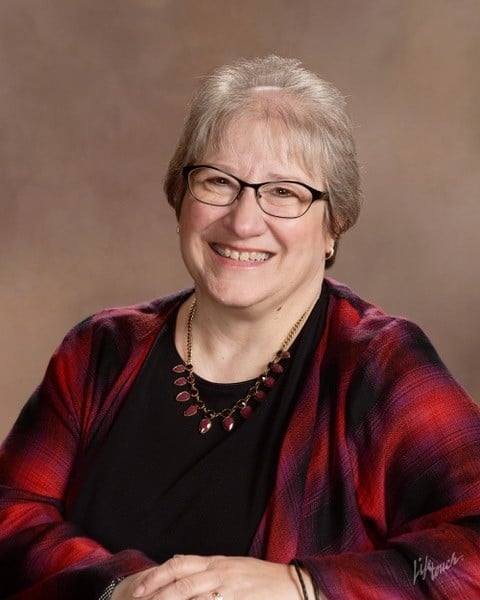 Lisa Lawmaster Hess is a transplanted Jersey girl who writes both fiction and non-fiction. Lisa's latest book is the award-winning Know Thyself: The Imperfectionist's Guide to Sorting Your Stuff. A retired elementary school counselor, Lisa is an adjunct professor of psychology at York College. She blogs at The Porch Swing Chronicles, Organizing by STYLE, and here at Catholicmom.com. Read all articles by Lisa Hess.