In Stirring Slumbering Souls, Michael Seagriff invites us to ponder 250 Eucharistic reflections and recognize two distinct voices, "the prophet calling Israel back to fidelity" and "the sweet Mother inviting us to trust in her Son." A good many of the reflections appeal to obedience to God's love for us and his desire for us to come to him in gratitude as beneficiaries of his forgiveness, mercy, and love. As Michael so simply put it, "We just have to love God enough to gift our time to Him." The author's intent for collecting the reflections is that "our loving and waiting Lord may use the 250 quotations in this book to increase belief in, reverence for, devotion to and love of His Eucharistic Presence, touch lukewarm hearts, stir slumbering souls, and re-ignite the flame of love for Him that he placed in our hearts the second He breathed life into them."
How many ways can we find to draw us to Jesus in the Blessed Sacrament? Michael Seagriff found 250! Five of my favorites and the names I gave them to associate them with their authors are:
St. Claude de la Colombiere's Annex of Paradise (see p. 37)
It is in our churches, in this tabernacle, that the living body of the Savior rests. He was but nine months in the womb of Mary, three hours on the Cross, three days in the tomb. Yet He is always in our churches. This is why they do not empty of angels, archangels, and seraphim unceasingly adoring Him. They adore Him with signs of respect, with prostrations that, if we could perceive them, would strangely confound us. Our churches, if we might speak in such a way, are like an annex of paradise; there the Creator is adored, there the resurrected Savior finds a body and a soul, thereto the heavenly spirits journey, and there they delight in the same happiness savored beyond the firmament. -- Saint Claude de la Colombiere, Christian Reflections
Padre Pio's Two Hearts (See p. 60)
Oh, how sweet was the conversation I held with Paradise this morning. The Heart of Jesus and my own, if you will pardon my expression, fused. They were no longer two hearts beating but only one. My heart disappeared as if it were a drop in the ocean. -- Saint Pio of Pietrelcina, Missionaries of the Blessed Sacrament
St. Peter Julian Eymard's "Shared Mission of Mary" (See p. 85)
Eucharistic adorers share Mary's life and mission of prayer at the foot of the Most Blessed Sacrament. It is the most beautiful of all missions, and it holds no perils. --Saint Peter Julian Eymard
St. Bridget's "Descending Angels" (See p. 115)
One day, when I was assisting at the Holy Sacrifice, I saw an immense number of Holy Angels descend and gather around the altar, contemplating the priest. They sang heavenly canticles that ravished my heart; Heaven itself seemed to be contemplating the great Sacrifice. And yet we poor blind and miserable creatures assist at Mass with so little love, relish and respect. -- St Bridget, All About Angels
Ven. Mary Edel Quinn's "Finding Jesus" (See p. 137)
If we knew we could find Him anywhere on earth, we would try to go there. We have Him, every free moment, on the altar. Be with Him there. --Venerable Edel Mary Quinn
I wish that Michael had included more testimonies than the six he included in Appendix B. Maybe a future book by this accomplished author will yield more stories. For me, I want to express the peace I more deeply experience during Eucharistic Adoration, sometimes after coming in a few moments earlier in turmoil. Reading this book gave me insight into why this retired prosecutor, attorney, and judge became a Lay Dominican and fulfilled his desire to write and publish spiritual books. His choice of quotations touched my heart and helped me understand why he has promoted Eucharistic Adoration for 15 years, for this book does exactly that. Michael Seagriff is a husband, grandfather, Lay Dominican and retired attorney who practiced criminal and family law for 30 years, the last nine as an Administrative Law Judge. He is the author of several books, including Stirring Slumbering Souls: 250 Eucharistic Reflections. Michael is a Lay Dominican, Catholic blogger, coordinator and promoter of Perpetual Eucharistic Adoration, photographer, retreat leader, and inspirational speaker sharing his love for the Eucharist and Eucharistic Adoration, as well as his experiences as a Catholic lawyer, judge, and prison ministry leader.
---
Copyright 2018 Nancy HC Ward
About the Author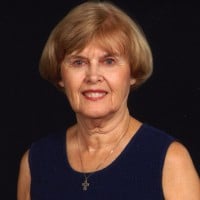 Nancy Ward authored Sharing Your Catholic Faith Story: Tools, Tips, and Testimonies (and the DVD) and contributed to The Catholic Mom's Prayer Companion. She loves to share her conversion story and give evangelization workshops and retreats equipping others to share their faith. She facilitates the DFW Catholic Writers, Catholic Writers Guild Nonfiction Critique Group, serves on their Board, and speaks at writers' conferences. Learn more at JoyAlive.net and NancyHCWard.com.