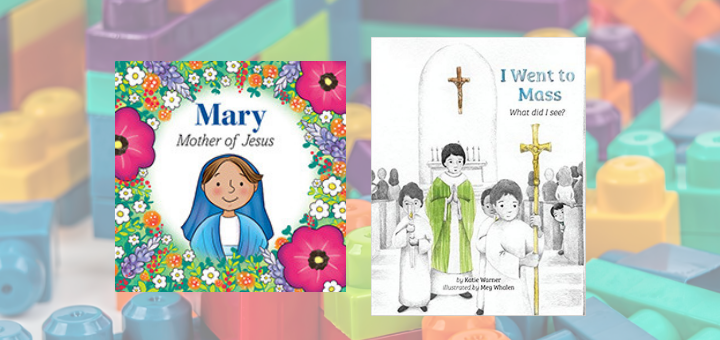 Image created in Canva.[/caption] It's never too early to begin reading to your child; in my house, we read to them even when they were very young babies. Here are two newly published books for the youngest in your family. These would make terrific baptism gifts! I Went to Mass: What did I see? (TAN Books) riffs on the popular "Brown Bear" series of children's books. This is a simple way to remind children about what happens at Mass -- what they will see at different times. The pictures by Meg Whalen are mostly black-and-white, the only color being the particular aspect of Mass that is highlighted on that page. It's a clever way to use illustrations to guide the child's eye toward a key concept. Katie Warner's book will delight little ones as they learn to label what they find in their own church. Read it together before heading to Mass on Sunday morning! Mary: Mother of Jesus by Sr. Marlyn Evangelina Monge, FSP (Pauline Books & Media) is a sweet board book about the Blessed Mother. Simple sentences emphasize Mary's love for God and Jesus, Joseph's love for Mary, and Mary as Queen of Heaven and Earth who loves us. Brightly-colored illustrations in a comic-book sort of style will keep toddlers interested. You'll even find a bit of texture: there's glitter embedded in the flowers on the front cover (all the interior pages are traditional glossy board-book pages). This book will help small children understand that Mary is not only Jesus' mommy, but a mother to them in a special way as well.
---
Copyright 2018 Barb Szyszkiewicz, OFS This article contains Amazon affiliate links; your purchases through these links benefit the author.
About the Author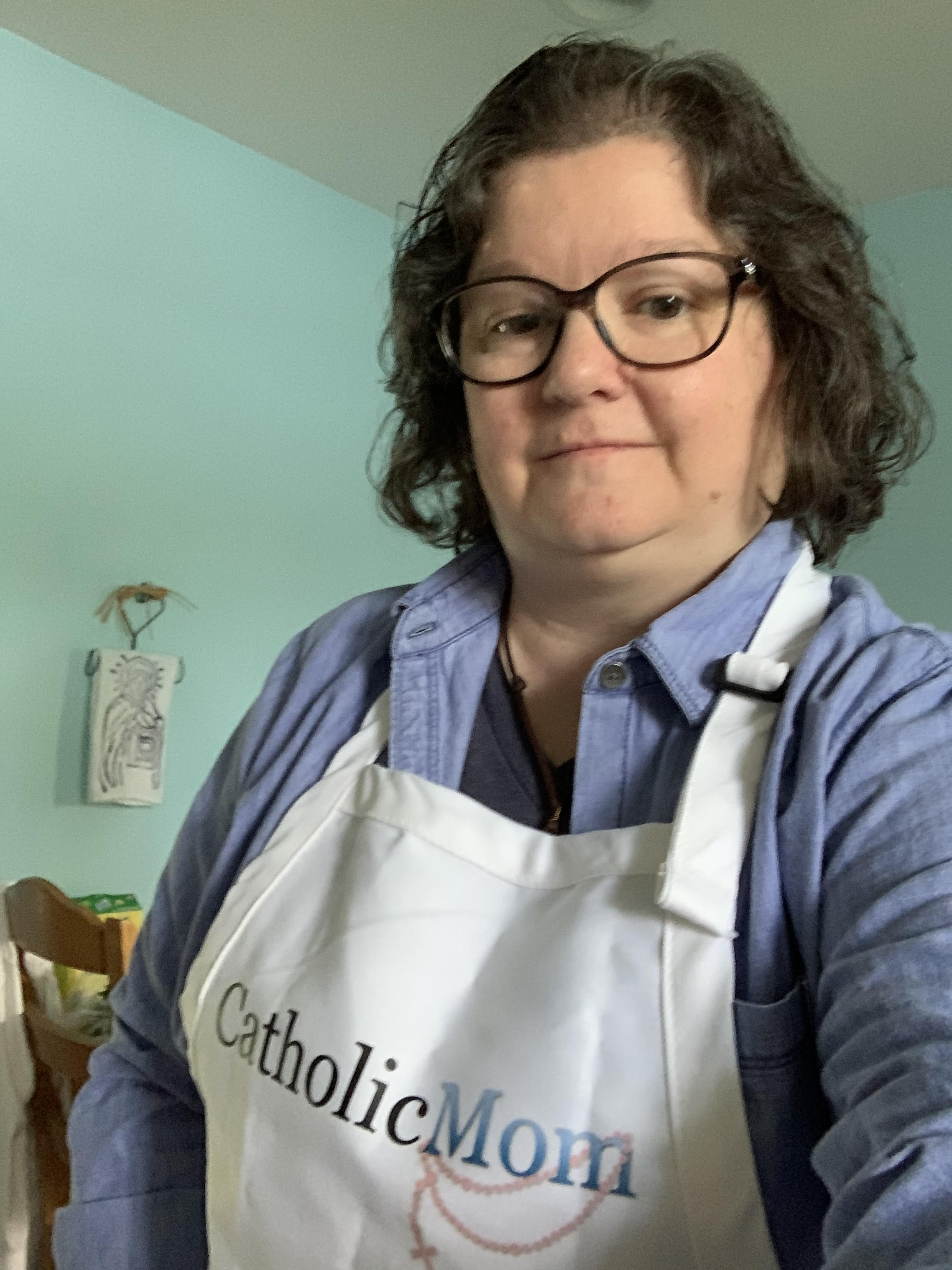 Barb Szyszkiewicz is a wife, mom of 3 young adults, and a Secular Franciscan. She is editor at CatholicMom.com. Barb enjoys writing, cooking, and reading, and is a music minister at her parish and an avid Notre Dame football and basketball fan. Find her blog at FranciscanMom and her family's favorite recipes with nutrition information for diabetics at Cook and Count. Her booklet, The Handy Little Guide to Prayer, is available now from Our Sunday Visitor.